The Ultimate List of Family-Friendly Halloween Events in Dubai
Celebrate Halloween in Dubai and enjoy a spooktacular season the whole family will love
Posted on
16 October 2017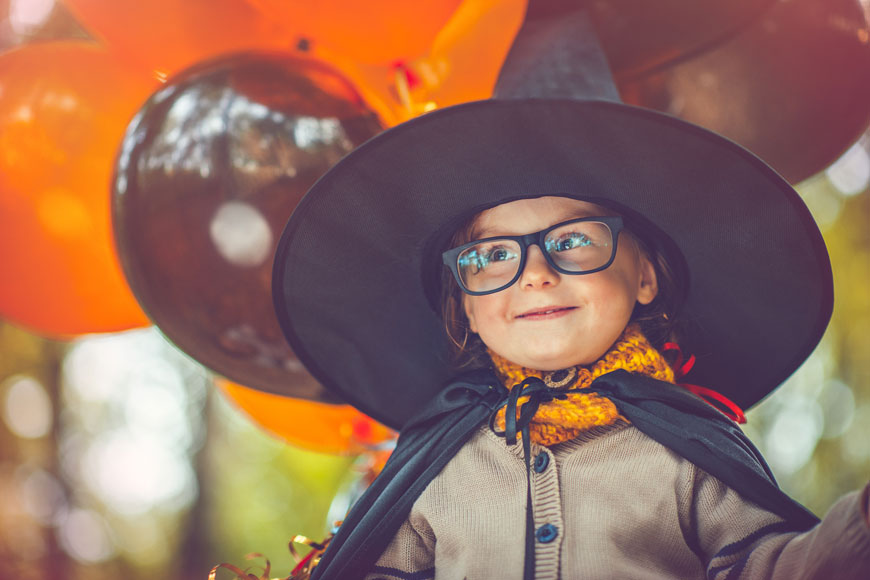 It's almost that time of the year, you know, when you all dress up and the little ones head out for trick or treating, and Dubai is all set and ready for Halloween 2017.
And if you're after good times for less or family-friendly deals, you have come to the right place. Here's our guide for Halloween 2017 in Dubai:
#1 Lego Land Dubai
This theme park is holding "spooktacular" nights from October 13th – 31st for this year's Halloween at Cobweb Castle, where the little ones can enjoy playful activities like:
Knocking the door for trick or treats
Wonder around in Scare School
Meet Lego Frankenstein
Help build a massive Lego Spider
Show off their costumes as they join Halloween Dance Performances
They'll also get Halloween treats compliments of HARIBO
#2 Tricks For Treats, XDubai Kite Beach Skatepark
Put on your best costumes, and bring your best tricks to XDubai Kite Beach Skatepark on October 27th at 6:00 PM, as prizes will be given to the best trick and costume.
You can purchase tickets at the door on the aforementioned day, and prices are AED 27 for members, and AED 35 for general admission.
#3 Halloween Bash at Wafi Mall
Wafi is inviting you for a spooky experience on 27th and 28th of October, as they hold Halloween parties where families can enjoy trick or treats, storytelling, costume competitions, arts and craft and more. Put your costumes on, and enjoy the parties from 2pm – 9pm for free!
You also get the chance of going back home with a cash prize of AED 1,000 as two lucky winners will be chosen each day in a costumes' competition.
Scary characters will also be roaming around the mall, and who ever dares to take a selfie with them will get a chance to win vouchers and cash prizes worth of AED 2,000 by posting the picture on social media and following simple other steps.
#4 Kids Halloween Brunch at Conrad Dubai
Conrad Dubai is hosting a family-friendly Halloween brunch on October 27th from 12:00 PM- 3:00 PM at Ballaro Terrace, where the little ones can enjoy face painting, a haunted house experience, pool access, music, and a treasure hunt.
The brunch costs AED 199 per child, inclusive buffet and soft drinks.
#5 Haunted Hotel at Fairmont the Palm
Fairmont the Palm are inviting families to enjoy a Halloween party on October 31st where the hotel will transform into a haunted hotel, where the family can enjoy spooky experiences like:
- "All Hallows Eve" Family Afternoon Tea at Mashrabiya Lounge on October 31st, 3:00pm to 6:00pm, where endless treats and goulish delights will be offered. And prizes will be gives to the best costumes. Prices are AED 95 for adults, AED 65 for children below 12 years.
- "Eat, Drink and Be Scary" at Flow Kitchen is inviting families to discover its themed international "Halloween Feast" from 6:00PM – 10:30PM for AED 355 per person, including house beverages, or AED 185 for food only. Children between 6 and 12 get 50% discount, while others below 6 dine for free.
- "Fright Night" at Falcon Kids Club is practicing frights like mayhem and mischief which children from 3 years and above can enjoy. Other Halloween games, frightful arts and crafts and trick or treats will be available around the haunted hotel too from 4:00PM-6:00PM. Prices are AED 150 per child.
#6 "Flip the Lights" Halloween special at Flipout
Flip Out Dubai is transforming into a "Haunted House" to bring you the spookiest day this October on Thursday 26th & 31st from 4pm – 10pm.
The best costumes will immediately get an hour extra for free, a chance of winning epic Flip Out merchandise, and a monthly Flip Out pass.
#7 Halloween Brunch at Jumeirah Al Qasr
This special Halloween brunch will take place on Friday October 27th from 12:30PM-4:00pm, where a special menu will be offered. Show up dressed up in a costume and get a 30% discount. Otherwise, prices are AED 650 for selected beverages, AED 550 for soft beverages, AED 275 for kids aged 4-11, and free for kids below 4.
#8 Halloween Brunch at Desert Palm Dubai
RARE is hosting a special brunch on Friday October 27th. And packages start from AED 295 for soft drinks, and AED 450 for bubbly, kids can get in on the action for AED 195.
#9 Halloween Brunch at Latitude
Enjoy a Halloween brunch feast on Friday October 27th from 1:00PM-4:00PM, where Latitude will transform into a Halloween party, offering special dishes, face painting for the little ones, and prizes for best costume. Prices are AED 550 for premium beverages, AED 495 for selected beverages, AED 395 for soft beverages, AED 175 for kids aged 4-12, and free for kids below 4.
#10 Halloween Beach Barbecue Brunch at Ocean Blue
This bar located in The Jumeirah Beach Hotel is offering a family-friendly Halloween beach barbecue brunch on Tuesday October 31st from 7:00PM-Midnight, where you can enjoy barbecue dishes, live DJs, games, activities and prizes for best dressed.
Prices are AED 450 for selected beverages, AED 295 for soft drinks, and AED 125 for kids aged 5-12. Kids below 5 get in for free.