Your Child Can Be The Next Sports Reporter In Abu Dhabi
Want to finally test out your kid's dream of being in front of a camera, here's your chance
Posted on
31 October 2018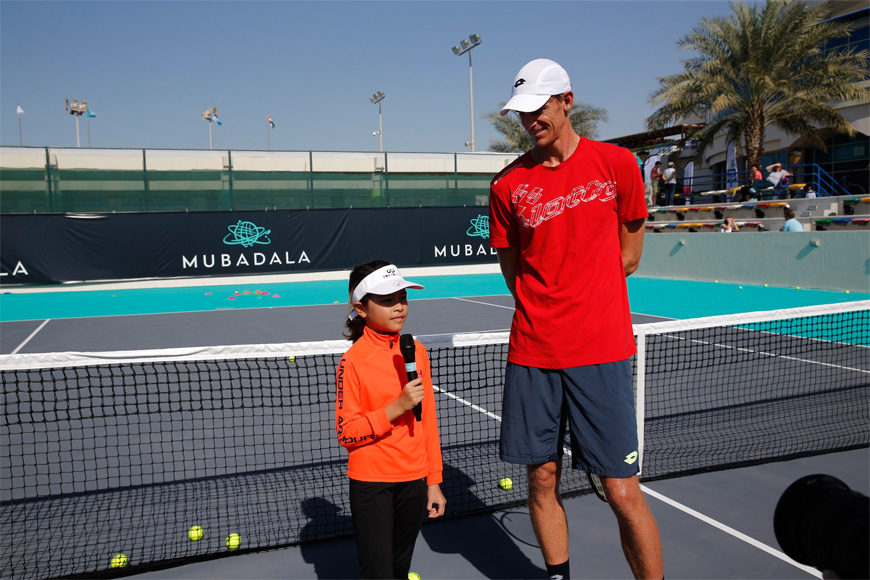 Being a report isn't just glitz and glam, it takes hard work and dedication
For all the tennis lovers in the city, you can enter your little ones to be a part of this once-in-a-lifetime opportunity.
Your little ones can interview famous tennis champions Novak Djokovic, Venus Williams, Kevin Anderson, Dominic Thiem, Karen Khachanov, and Hyeon Chung.
Taking place from December 27 to December 29 at the International Tennis Centre at Zayed Sports City in Abu Dhabi and will be full of wonderful surprises, especially to those little journalists.
And don't worry, the little aspiring journalists will not be left to report on their own – one of the best sports journalist, Reem Abuleil, who will help the kids come up with brilliant questions and interviews.
Want to know what the prize is?
Not only will the winner get to meet the world's top-ranked tennis stars but they'll also get the chance to attend post-match press conferences and be a part of live reporting.
All the gateways to instant fame!
Here's what you need to do
If you've got little boys and girls between the ages of 6 and 14 years old, then it's simple from there:
1. Just submit a video showing their journalistic skills

They can be interviewing friends, family, teacher or anyone they deem inspiring and worth a story!

2. All participants must submit their posts by November 29

The little ones must submit their journalism video to the Mubadala Facebook, Twitter or Instagram using the hashtag #MWTCKiddieReporter.

Kiddie reports will be announced on December 5