A Guide to Giving Birth With a Doula in Dubai
Because giving birth away from home can be overwhelming...
Posted on
28 December 2021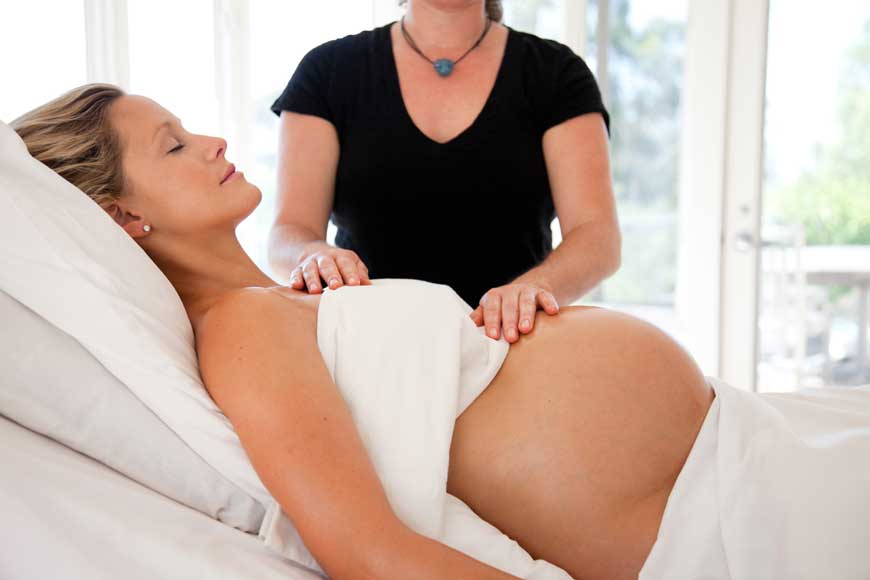 If you're an expectant parent, you most probably have heard the word "Doula" a couple of times since you broke the big news, but have you formed a clear picture of what that is?
A Doula is the Greek word for "woman servant or caregiver," and she's basically a woman who provides emotional and physical support to another woman to help her go through labour easily.
Many expats consider using the help of a doula when giving birth in Dubai, as their family would be away during this important time.
Doulas are usually professionally trained in childbirths, which gives comfort to pregnant women during and after delivery.
A doula does not replace the mother's partner, nor the medical professionals, as her main duty is to ensure a stress free experience for the mother.
The benefits of having a doula during labour
Research found that the presence of a doula during the delivery shortens the labour period by at least 1 hour, and reduces the risk of complications and postnatal depression.
Relevant studies have also shown that the caesarean rate of women using doulas was significantly lower than the caesarean rate for women supported only by their partners.
Another proven benefit of having a doula is that it increases rates of breastfeeding at 6 weeks postpartum by 51%, boosts self-esteem by 74%, decreases anxiety by 28% and depression by 10% at 6 weeks postpartum, it also reduces the use of pain medication and synthetic oxytocin for inductions or augmentations by almost 30%.
Doulas may provide many services, depending on their skills and training. As some may offer prenatal birth education, preparation, and planning, massages and comfort measures for both the mother and newborn, reassurance by talking during the emotional stages, delivery environment maintenance, photography or videography during the birth, pain relief techniques, finally breathing and relaxation techniques.
How to choose a doula in Dubai
If you're considering using the help of a doula during giving birth in Dubai, you need make sure she is well trained and certified in childbirth support. If possible, ask also for a reference, however the most important thing is the chemistry between the both of you, as you need to like and trust your doula.
You can reach out to Annie Ortiz from Unique Natural Birthing or to Elizabeth Bain on Dubai Doulas if you're considering using the help of a doula during birthing, or to Andrea Allen on The Doting Doulas.