As Kayla Itsines Hits Back At Internet Trolls – Is It Safe To Lift Weights When You're Pregnant?
The fitness star has responded to criticism of her workouts at 24 weeks pregnant
Posted on
23 January 2019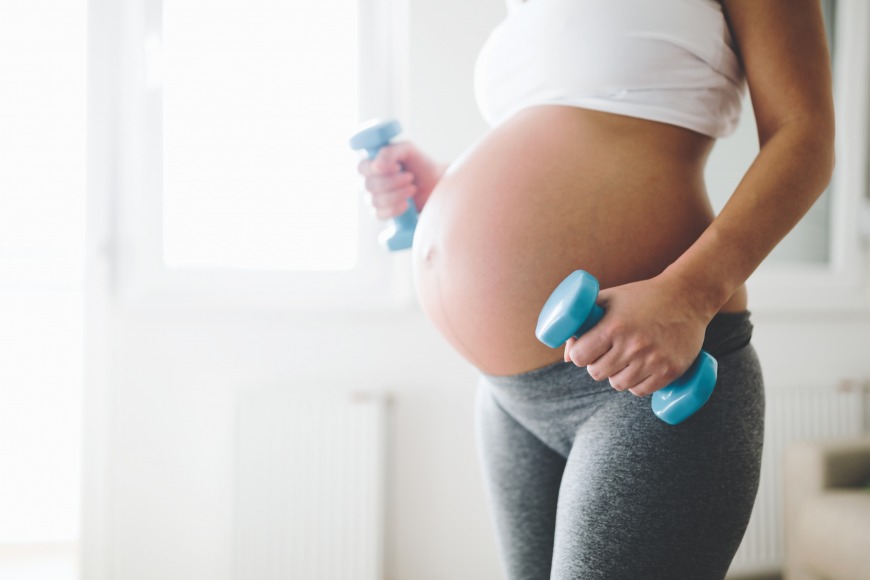 Being a pregnant Instagram influencer can't be particularly easy, as everyone seems to have an opinion on what you're doing – which is exactly what Australian fitness star Kayla Itsines is quickly discovering.
In December, the 27-year-old personal trainer announced she was expecting a baby with her fiancé Tobi Pearce, and has continued to post workout videos and snaps of her growing belly in the gym.
For Irani, it's all about common sense. "If you have become an over-weight couch potato for the last 10 years, then suddenly want to start an exercise regime because you are pregnant, then it is important to get medical advice from your GP before you make the lifestyle change," she explains. "The GP will suggest a sensible approach to taking up exercise in whatever form you decide to take up. If you are fit and active before pregnancy then there is no reason why this should stop."
Like Itsines, Irani recommends lifting lower weights than you were doing pre-pregnancy, and says you could instead look to increase the amount of repetitions you're doing during workouts. "Weight-lifting is good for keeping the muscles toned and the joints flexible, and can benefit women whether or not they are pregnant. The important thing is if something feels 'not quite right' then stop doing it immediately, and don't start again until you've talked to your GP," she advises.