The Most Popular Baby Names of 2018 You Can Expect To Hear
Based on what's been popular for 2017, here are the new names you'll most likely here next year...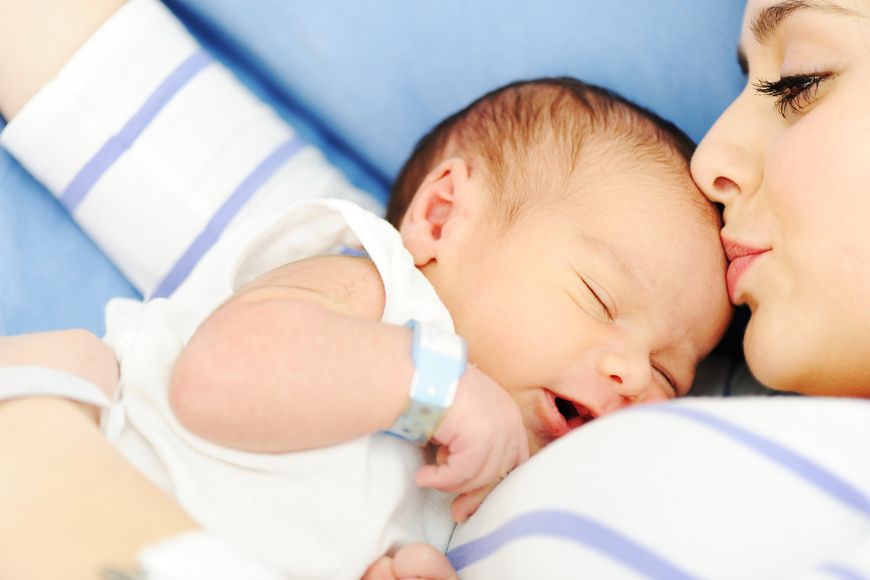 Believe it or not, 2018 is almost on our doorsteps now. And if you're expected to deliver next year, you need to get that baby names list ready!
Unless you want to follow the trend of 2017, and go with Emma and Liam, you better widen your options, and start searching for that special name for your special little one.
And because tomorrow's problems can't be solved with yesterday's solutions, we gathered a list of baby names that are expected to be among the most popular in 2018 – based on this year's trends.
10 Baby Girl Names of 2018:
1- Ada: a French name, meaning "Nobility."
2- Amara: The African meaning is "strong, attractive, and stylish," while the name means "immortal," the Mangolian one means "peaceful," and the word also refers to "bitter" in Italian.
3- Arabella: a Latin name meaning yielding to prayer.
4- Arya:from Indian origins, meaning "Noble goddess."
5- Aurora: a Latin name, referring to the mythical Roman goddess of the dawn.
6- Ellie: from Hebrew origins, meaning "God is my light."
7- Ezra: a Hebrew baby name meaning "helper."
8- Hazel: derived from the name of the tree or the color.
9- Isla: from Scottish origins, derived from "Islay", which is the name of an island off the west coast of Scotland. It is also the name of two Scottish rivers.
10- Maeve: from Irish origins, meaning "she who intoxicates."
10 Baby Boy Names of 2018:
1- Silas: a Latin name, meaning of the forest. God of trees and forests. In the bible, Silas was a missionary companion of Paul and Timothy.
2- Levi: a Hebrew name, meaning attached or pledged.
3- Xavier: Derived from the Basque surname Etxeberria meaning "the new house." This was the surname of the Jesuit priest Saint Francis Xavier who was born in a village of this name.
4- Asher: from Hebrew, meaning "happy."
5- Atticus: a Latin name, meaning "man of Attica," which was a region in Greece that surrounds Athens.
6- Declan: an Irish name, meaning "man of prayer."
7- Felix: from Roman origins, meaning "lucky, successful."
8- Finn: an Irish name, meaning "fair."
9- Grayson: from English origins, meaning "son of the Grey-haired one."
10- Jasper: of Persian origins, meaning "keeper of treasure."