Prevent Pregnancy Stretch Marks with this Care Range From Palmer's
And you can start from the first trimester...
Posted on
20 November 2017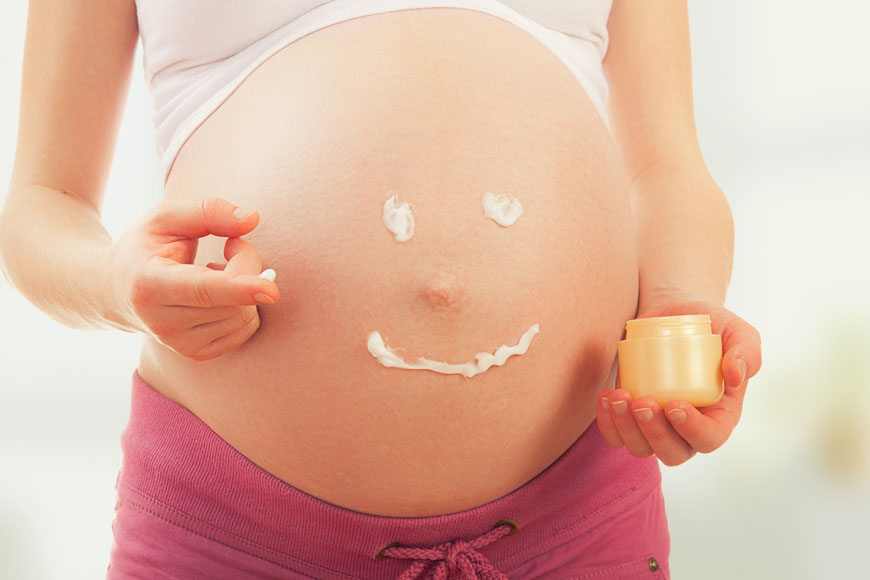 You were just told that you're pregnant by your doctor, and as you're getting thrilled to go through the journey that is your pregnancy, you're also wondering what challenges you're about to face.
Stretch marks is one of the most common pregnancy skin complications, almost one out of three pregnant women get them. Luckily, stretch marks can be prevented, as prevention is cure.
Palmer's stretch marks' range was made exactly for that, we suggest that you use our stretch marks' products twice a day from the first trimester until after the baby is born as stretch marks tend to start forming on the third trimester of the pregnancy.
Our Mother Care Range Consists of the Following Products:
Pregnancy Wash
The first step in your pregnancy skincare routine, starts in the shower. This pregnancy wash is especially formulated for sensitive skin.
Stretch Marks Lotion
Light-weighted lotion, perfect for everyday use.
Stretch Marks Cream
A concentrated cream perfect for use on targeted problem zones such as belly, buttocks, and breasts.
Tummy Butter
The rich consistency makes tummy butter a great night treatment as it deeply moisturize the skin.
Skin Therapy Oil
Multi-purpose skin perfection product, helps improve the appearance of scars, stretch marks and dry skin.
Let's Have A Closer Look at the Ingredients and Their Benefits:
Cocoa Butter
Which is a rich, natural moisturizer that leaves the skin soft and silky, transforming even the roughest, driest areas into buttery smooth skin.
Vitamin E
A powerful antioxidant that helps reduce the appearance of scars, stretch marks and overall skin complications, giving it a more even and toned appearance.
Collagen and Elastin
Key factors for skin elasticity, stretch-ability and firmness of the skin.
Centella Asiatica
A natural leaf extract that helps protect and revitalize collagen and elastin fibers.
Argan Oil
Has twice as much vitamin E as olive oil and is rich in essential fatty acids and vital anti-oxidants. Helps softening the skin while reducing scars.
Sesame Oil
Moisturizes deeply to improve skin's moisture level, leaving it look more hydrated, firmer and more plum.
Rosehip Oil
Has essential fatty acids, vitamin C and vitamin A to keep your skin healthy skin.
All the Palmer's Mother Care range of products mentioned here are dermatologically tested, hypo-allergic without any harsh detergents, perfect for gentle use. Your battle against stretch marks starts now.