Pregnancy Shopping Checklist: What To Buy For Your First Trimester
The early weeks essentials...
Posted on
14 January 2018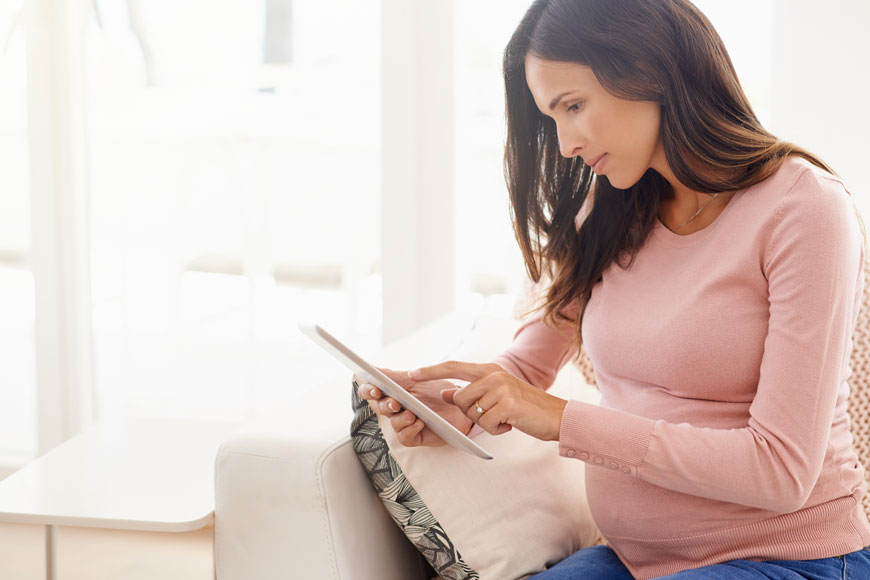 Pregnancy is a life-changing experience for women. Along with the baby comes great changes in minds, perspectives, priorities, daily life, and even body changes.
And although you can never get ready 100% for changing your life completely with the new visitor, you can prepare yourself for the journey of pregnancy.
The first early weeks might be the most confusing. Therefore, here is a pregnancy shopping checklist for your first trimester to help you out:
1. Pregnancy Books
You might want to read more about this new experience you're going through. Find out what other new parents went through, struggles, tips and advice. Reading about other similar experiences can always make you feel like you're not alone in this, and ease your fear of the unexpected. We would recommend: The Girlfriends' Guide to Pregnancy, by Vicki Iovine, The Pregnancy Book: Month-by-Month, Everything You Need to Know From America's Baby Experts, by William and Martha Sears.
2. Waistband Extenders
Your belly might not be visible yet, but your pants might stop fitting as well. The same thing applies to your bras. But hold on a second before shopping for new pants and bras, as for the first trimester, you can use a waistband extender for your pants and bras. You can get them in Dubai from Souq.com and desertcart.com, or from maternity clothing stores.
3. Body Pillow
We know it's still early, but a lot of women say they start feeling uncomfortable while sleeping from the first trimester. This will help you get a better night sleep, and you will definitely need it later throughout the second and third trimester.
4. Cotton Bras
Your breasts might start to feel tender now, but it's still early for a maternity bra. We would recommend a sports bra or any comfy cotton bra without an underwire, which will give you a gentle support and ease your discomfort.
5. Stretch Marks Care Range From Palmer's
It's never too early to start, as stretch marks start developing from the first trimester. Use the Stretch Marks Lotion from Palmer's after every bath, it's light-weighed, and easily absorbed. Also make it a habit to use Stretch Marks Cream from Palmer's throughout the day, as it protects and prevents the skin from developing stretch marks.
Use Palmer's lavender fragrant Tummy Butter in the evenings, as it moisturises the skin to help keep its natural elasticity, hence, reducing stretch marks' appearance.
6. Pregnancy Body Wash From Palmer's
Your skin becomes more sensitive and itchy during pregnancy, that's why you need a special body wash. Use Pregnancy Body Wash from Palmer's, which is developed especially for pregnancy skin. It's ultra-gentle, formulated with pure cocoa butter, vitamin E, collagen, elastin and shea butter to give deep long-lasting moisture to stretching skin. It will keep you refreshed and nourished throughout the day.
7. Pregnancy Journal
This is a very special phase of your life, and you might want to look back at and relive the emotions and feelings you had throughout it. Keep a journal and write your daily thoughts on pregnancy, symptoms, feelings and what you are looking forward to. This will help feel more connected to your baby, and will make a great keepsake for your baby when they're older.