Why A Father's Role Is VERY Important During Pregnancy
The father's role is more important then they take credit for...
Posted on
23 December 2018

Many of us by default set an expectation on fathers…
When we break the news, we want them to feel happy and we want them to be involved because they choose to be and not because we want them to "do it for us".
If this resonates with you or friends of yours here are some lines to debrief why is he important and what exactly is his role during pregnancy and birth…
4. The success hormone
First Ill introduce you to the #1 hormone that needs to be active throughout your pregnancy and labour for success: OXYTOCIN!
This hormone not only rules but it is the one in charge of ensuring the energy of love which is healing, nurturing and is running the show in the highest and best way for you and your baby.
Have you read studies about how stress is so harmful? Well OXYTOCIN is the exact opposite!
It looks after the development of your pregnancy and is behind a fast-natural beautiful delivery.
But Dad holds the magical key to ignite this hormone within you… he is qualified for the Managing Director position available on your pregnancy support team.
While you are the CEO by the way!
3. Employee Position: Dad
How can DAD qualify for the position? Many women have the expectation that it happens by defaultgreat motive to want the position - wanting that position and being happy to get the opportunity is always a default when to people love each other and believe they want to grow their family.
Nonetheless, that is not the only feeling dad may experience.
Just how you are super happy but also thinking if you are up for the challenge since you have no idea how that baby is going to come out about....DAD is also running different scenarios in his mind.
Empathy from a mother, understanding the exact role he can play and also supporting him in this new journey is required and we sometimes don't do it enough.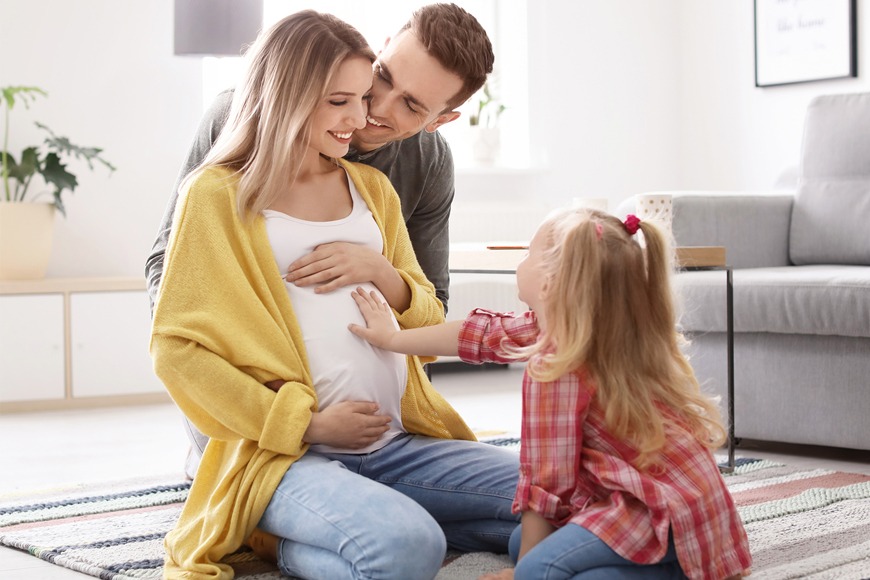 2. Dad myths
One of the myths moms have about Doulas is fear that they are meant to substitute the dad and the reality is that Doulas are here to empower DAD and coach moms on how to empower herself and the relationship too.
And one of the most common questions asked is: "So.. am I supposed to carry the baby for 9 months, give birth and support dad while at it? Why me? Why am not the one taken care of?"
While these feelings are common and respected…everyone knows that life is tough but women are powerful and must own their pregnancy own it with pride without the victimizing mentality.
Annie Ortiz, from Unique Natural Birthing, would tell you to take life by the horns, get your spiritual, mental, physical and emotional balance to have the amazing pregnancy you wish to have by controlling and prepping your mind for your dream birth.
But you must also paint dad in the picture to be your oxytocin stimulant!
1. Pregnancy is a team effort
99% of couples need to have a job description and training for their respective positions: DAD needs to prep for the position, of course!
But DADs are busy providing - their stress level due to day-to-day work means the idea of a wife, home and a baby are additional elements he may not know how to handle all together.
Although he is juggling it out of immense love, he may not know which direction to take…
And MOMs are cool for being pregnant, being beautiful and being women but they also need guidance, having the CEO position is not easy and means we need to learn to delegate!
To work as a Team! To empower others to work for us! To be strategic!
So, the next time one talks about why dads are important you will know that the same way the baby was made, it is nurtured and it is delivered… keep the love in the air!
Parenting may be hard but you're doing the best you can!