How To Baby-Proof Everything Electrical At Your Home
Whatever the reason, babies LOVE wires and sockets.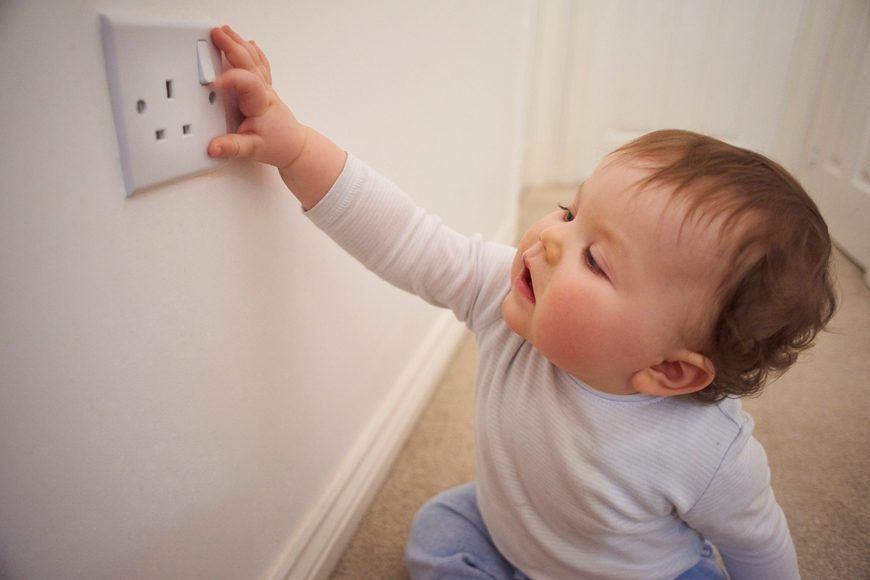 All crawling tots have one common agenda – to grab, poke and suck everything electrical they can find. For whatever reason, babies LOVE blinking lights, cords, screens, wires and sockets. Buy them the best toy from the aisle, they'll still prefer the TV remote for their recreational time.
Unfortunately, none of these devices is kid-friendly. Any contact with open wires, sockets and electrical appliances can be extremely dangerous for your baby. According to the National Fire Protection Association, approximately 2,400 children suffer from severe shock and burns caused by items being poked into the slots of electrical receptacles.
Once your ninja starts cruising around the place, the first thing you need to do is take inventory of your electrical landscape. Crawl like a curious baby and find all reachable sockets and outlets that need baby-proofing.
Here's an easy guide on how to help you out.
1. Anchor your TV screens to the wall.
Remember, the first thing your baby will reach for is your TV screen. It's big, it's reflective and it shows their favourite cartoons.
You can either anchor your TV to the wall with safety lock products that are easily available in the market or you can place them somewhere out of their reach.

image credit: Pinterest
2. Cover your sockets.
Instead of always running around the house trying to move your tot away from open outlets get some socket covers and prevent your little one from inserting objects, or fingers in them.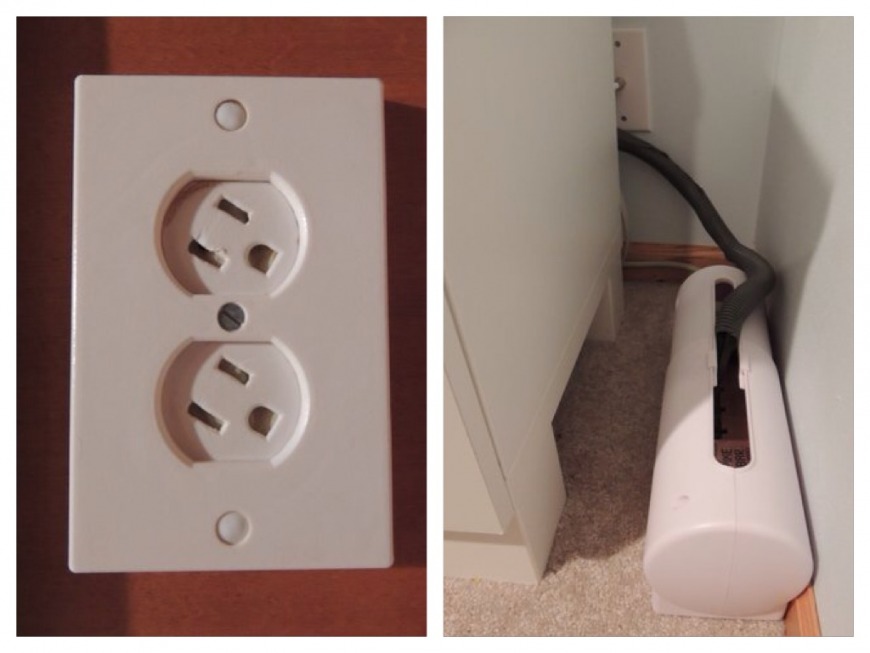 image credit: jaxinthebox.com
3. Don't leave lose cords and charging cables around.
What is so fascinating about power cords and charger cables, you ask?
Well, you'll never know. Perhaps it's the fact that they fit in your tot's little fist? Whatever the attraction, leaving them around can cost you your phone or tablet screens.
Get a cover or cable wire cord organiser to keep them out of trouble. You can also manage cables with zip ties or cover them with a wrap like the one in the picture below.

image credit: Pinterest