Serena Williams' Adorable Daughter Claps Proudly As Mum Takes The Tennis Court
Watch an adorable video of her at the Mubadala World Tennis Championship
Posted on
30 December 2018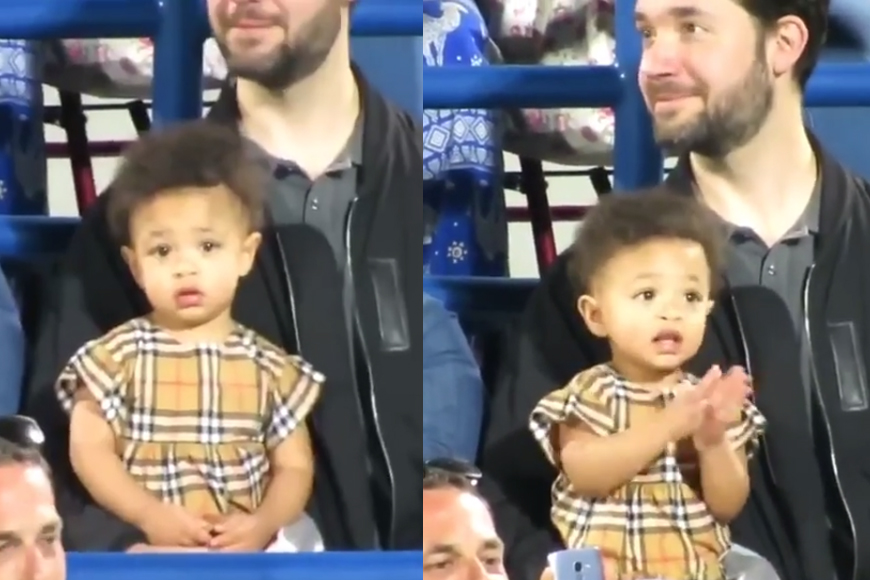 Cute as a button!
Clapping proudly for her mama at the Mubadala World Tennis Championship in Abu Dhabi over the weekend, Alexis Olympia Ohanian Junior supports her mum Serena Williams.
Serena Williams and sister, Venus Williams, battled it out on the tennis courts in Abu Dhabi over Christmas.
And they had the best support system sitting at the bleachers cheering them on.
Little Alexis is seen sitting on her dad's lap while clapping with the crowd for her mom to play well in the tennis championship.
Little did she know that she'd take the Internet's heart away while doing so.
With her own Instagram account (@olympiaohanian) this adorable toddler is already verified and an IG hit.
Even though her mum and dad post most of Alexis' IG pictures, we can't help but like each and every one of them.
She even helped her mum get ready for the big tennis day in Abu Dhabi, giving her lots of support, kisses and claps.