7 Tips To End The Struggles Of Brushing Children's Teeth
A Pediatric Dentist shares important tips to make mums lives easier...
Posted on
24 December 2017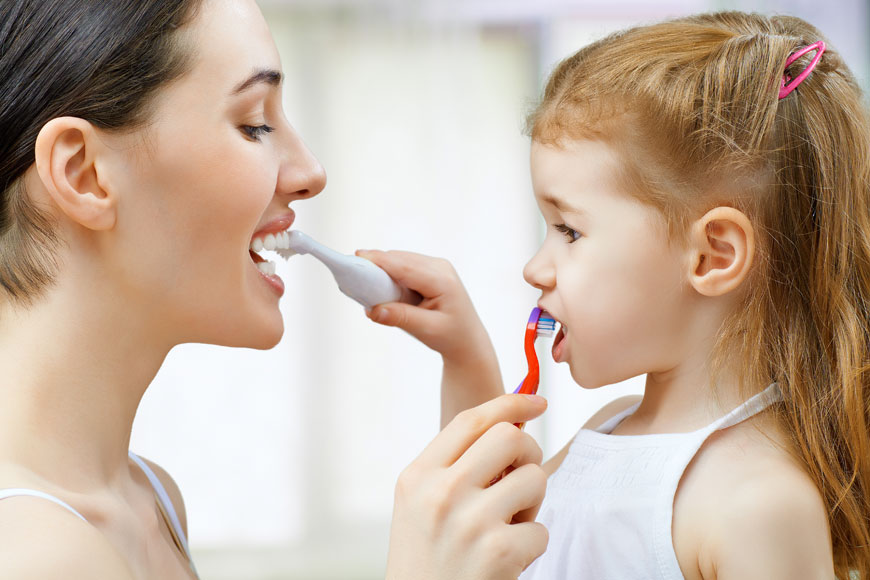 Is your child giving you such a hard time brushing his teeth? Well, power struggles are a normal daily part of life as a parent.
It is simple, your toddler is going through that phase of autonomy; the stage of "NO" and "I WANT TO DO IT."
As a pediatric dentist, I say: this is completely normal. If your child is not going through one of those stages - let's get him checked (just kidding.)
It is reality though, 9 out of 10 moms complain that their little ones refuse to have their teeth brushed! However, this can only be temporary. Here are 7 dental and psychological tips for a more enjoyable, relaxed tooth brushing time.
Patience and Faith
The number one secret ingredient is to have patience - that's right- these days will soon be over. You are reading this right now, aren't you? All you need is to survive this phase! Tough to imagine, especially when it is so draining of your efforts and time? The science behind it is: this patience and faith gives you an internal calm in face of the storm, funny enough, your toddler senses it too and gives up when its time!
Understanding Their Need For Power
It stems up from "I have a choice." Why don't we give them the choice? Of course we can't give them a choice of whether or not to brush their teeth! They will choose not to. It is our responsibility as parents to choose what's best for them including brushing their teeth twice a day. However, we can give them the choice to brush in the living room or the bathroom. "Do you want to brush with the red brush or the blue one?"
There is a choice that can be made, let them exercise the power of making a decision, and get your peace of mind in return. The more questions you ask them, the more they feel like they did run the show!
Let Them Brush Their Teeth and Yours
Allow them to brush their teeth first, then ask them to brush your teeth. This "role reversal" allows them a sense of control since they are in the brusher position. Now it is your turn to brush their teeth. Of course you would have endured a good bang for your teeth, but totally worth it.
Enjoy Your Own Brush
"Pretend" to be enjoying yourself with your brush in the bathroom and all you need is a big wide smile. It is only a matter of minutes before your child wants in on this pleasurable activity. Children at this age love to model and imitate, let's use it to our favor. Who said brushing can't be fun?
Say 'YES'
Find opportunities to say yes more often during the day. The more they hear "NO" the more they discover and exercise its power too! We don't want that, do we?
Use The 'I Like It' Strategy
"I like it when we spend time together having fun counting your teeth", "I like it when you sit still and open your mouth wide", "I like it when you earn rewards for such a good job". Unfortunately, children find the "don't" command confusing which is why it gets us poor results and it just does not work!
Make It Fun and Rewarding
There are many ways to make brushing fun and entertaining for your child. You just need to find what your child likes. Turn it into a game, a story, a song, whatever it takes to keep your child's attention. Thank them in advance for getting the job done. Invest in a reward chart that makes them visualize the earned benefits (a.k.a. gifts to their brushing efforts!)
Keep in mind that using these tactics involves a lot of patience, even more consistency and just that-practice! My advice is to use them all at once and play full out!