The Best Kiddie Cosplay Ideas Ever
If October isn't the month to dress up, it is now with ME Games con coming up you'll definitely need to step up your kid's costume game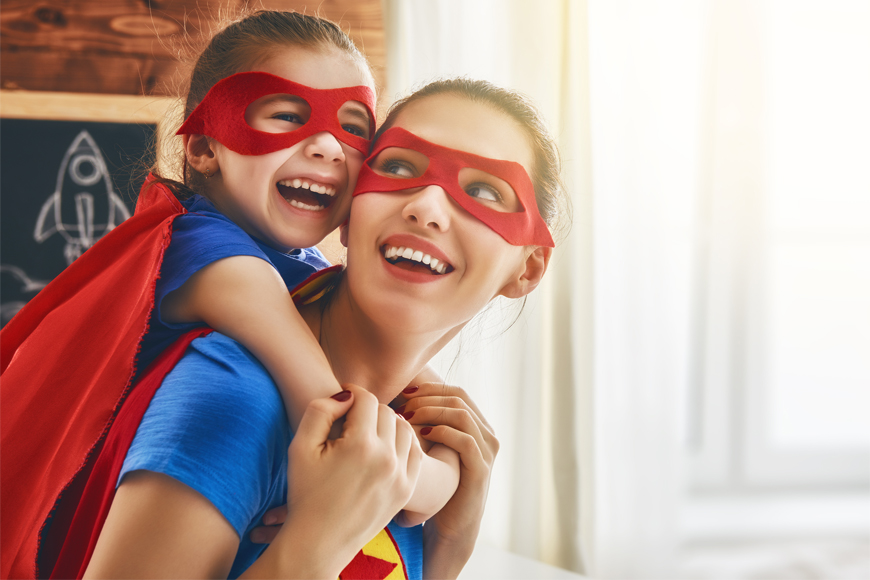 October might've been popular for Halloween, but there's a newer and more popular event happening in town this year.
Middle East Games Con will have your kids excitedly waiting to show off their costumes at the country's largest gaming exhibition.
If you thought prepping your children for Halloween needed all the creativity in the world, then you've met your match with this year's Games Con.
SEE ALSO: Two Youtube megastars are coming to Abu Dhabi
The 2018 gaming convention is bigger, better and more creative and you have approximately 23 days to start brainstorming costumes for your little one.
And want to know the best part? With the event starting on October 25th and ending on the 27th, you can still use the same costume for spookiest day of the year - Halloween.
Talk about two birds, one stone, right?
If you're lost for creative costume ideas for this year's Games Con, we've already got you covered!
Here are 5 of the best kiddie cosplay ideas that your little ones can totally pull off this year.
1. The Joker
Infamous for his supervillain role in The Dark Night, the fictional character embodies themes of chaos, anarchy and obsession – luckily your little ones don't have to go that far.
A simple purple blazer, green hair and the famous white powered face and red smile will do!
2. Ash Ketchum
You might recognize this character faster than your kids might – this Japanese fictional character is found in all the Pokemon franchise by Nintendo. He is the main protagonist anima character and tries to help his Pokemon animal friends.
Known for his blue and white striped t-shirt and red baseball hat, this character is super easy to copy as a costume for your little ones.
3. Sakura Haruno
This character is the ultimate costume for your little girls – it's perfect for the girls who love anima and want to dress up a cosplay character. Sakura Haruno is a fictional character in the Naruto manga anime series; she is part of a team called Team 7.
She sheds a singularly driven persona and starts becoming more appreciative and accepting of Naruto and the team. Her costume is also fairly simple – a red dress, a pink wing and high black stockings is all you need.
4. Captain America
A loved superhero character by children of all ages, Captain America is a fictional character that appeared in several Marvel comic books. He is portrayed fighting crime, bad guys and helping save cities.
This costume can be replicated by finding a Captain America leotard with blue, red and white colors and of course the famous star shield.
5. E.T.
A cosplay classic and needs no effort is definitely E.T. The story of this is about a young boy who befriends a gentle alien and helps his new friend find a way back home after the alien falls ill.
All you'll need for this is a red jacket, jeans, converse and an alien teddy bear and voila!
Middle East Games Con 2018 Details