11 Things to Expect When Giving Birth in Dubai For the First Time
There are some things you might not have necessarily planned for, so it's best to be aware in advance

First time giving birth in Dubai and the UAE? Here's what you need to know.
As with anything, a little planning and preparation can go a long way; this is especially true when it comes to giving birth in Dubai and the UAE, as sometimes the journey may seem to be a little overwhelming.
Even if do your research on pregnancy and giving birth in the UAE, there may be some things you may not have necessarily prepared yourself for.
1. Doctors and hospitals can have waiting lists
You shouldn't be surprised to find that popular doctors will have waiting lists to take you on as a patient. Healthcare in the country is a competitive business, and doctors who are highly rated can often become fully booked. Our advice – do some research, meet with different ones and don't necessarily put all of your eggs in one doctor's basket.
2. Yes, you NEED medical insurance
Giving birth in Dubai and the UAE without any medical insurance in place WILL be costly and financially tough, with prenatal care just for you costing up to around AED 6000. The birth itself can range from AED 6000 right the way up to AED 25,000 depending on whether it's a natural birth or a Caesarean delivery.
To have a residency visa in the UAE, every person must have medical insurance anyway – so check if your existing plan needs to be upgraded for maternity coverage.
3. Your Ob-gyn will probably be a woman
As the UAE is a Muslim country, the cultural norms followed here means that women must be comfortable with female doctors.
4. "Do I need to show my attested marriage certificate?"
To open a maternity file at your chosen hospital, married couples must provide an attested marriage certificate proving your marital status with your husband. If you are unmarried, here's what you need to know.
What if the father is unknown?
As of 2022 a new UAE law came into effect where, if the father is NOT known, an unmarried mother can apply to get a birth certificate for her baby, without the need for a valid marriage certificate.
During these cases, the mother is required to fill out a separate form, declaring that the baby's father is not known. In the form, she must register the child under her name, fill in her address, contact details, and attach her passport copy as well as an Emirates ID copy.
The form can be filled in and submitted along with the required documents at any UAE typing centre, or by emailing digital copies to [email protected]
The mother will receive a court order within 48 hours permitting her to get a birth certificate for her baby - and it will also be sent to the Department of Health.
What if the father is known?
According to the Abu Dhabi government, unmarried couples can register for their children's birth certificate if the father is known.
"A declaration of parentage and a court order through Abu Dhabi Judicial Department is all it takes for the couple to obtain the child's birth certificate under Abu Dhabi's new civil family law," stated the official Abu Dhabi Judicial Department website.
The biological parents are required to fill out and sign a seperate form from the court's website, and sign a declaration which confirms that they are the baby's biological parents.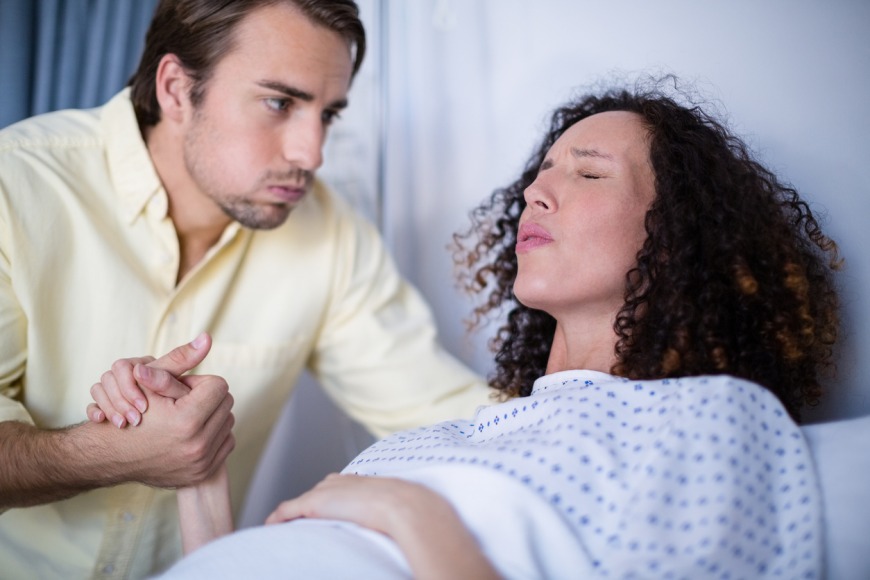 5. Private hospitals are like 5* hotels
As we've mentioned, healthcare here is an extremely competitive industry, and so don't be surprised to find high quality of health care and international standards. Maternity wards in many private hospitals are luxurious, and don't be surprised if you find the odd fountain, palm tree of HD TV in the lobby – or a mini-fridge in your private suite.
6. You'll have lots of ultrasounds
If you've previously given birth in your home country, you may have had only two or three ultrasound scans. However a perk of being pregnant in Dubai means that you'll have frequent appointments throughout your pregnancy, and a lot of ultrasound scans – which means more picture keepsakes for you! There are tests here that are mandatory – like the glucose test for gestational diabetes, so be prepared to have those.
7. Doulas are popular in Dubai
A lot of expats won't have the support of their close family and friends with them, as many will live abroad. And so it's unsurprising that the culture of doulas is a popular concept here. Having a doula assist you both emotionally and physically during your birth is an option here in Dubai. Many doulas here are UK or US trained, and can provide important support to both you and your spouse before, during and after childbirth.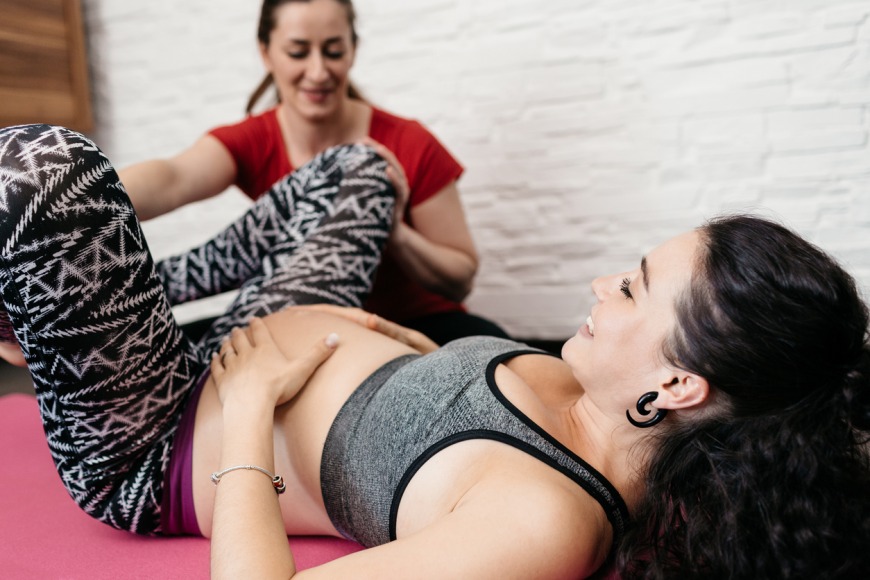 8. Home births are not allowed in the UAE
While the thought of bringing your baby into this world in the comfort of your home is an attractive one for some women, know that home births in the UAE are not allowed. Tailor your birthing plan and preferences following research and guidance from professionals here, instead.
9. Your baby will stay with you at the hospital
In countries like the US, babies are transferred to a nursery following their birth. However in Dubai and the UAE, your newborn baby will stay with you in your room. The opportunity for mother-baby bonding during these vital early hours and days is encouraged by hospitals in Dubai, and many private hospitals will allow your husband to be present in the room when you give birth, and even stay over.
10. There's lots of breastfeeding support here
Unlike some places, there is plenty of space provided for mums who breastfeed in Dubai. Hospitals and their staff will encourage you to breastfeed after giving birth in Dubai, and around the city there are lots of comfortable places to feed your child – like in malls, there are nursing rooms. And most mums who are breastfeeding here can feel comfortable using a nursing cover while out and about.
11. There is a LOT of paperwork
Because this is Dubai right? And a lot of paperwork is still a huge part of any process in the emirate. Your baby will have a birth certificate issued in Arabic after their birth, so it is your job to then have that translated into English or your native language. After that, you'll need their passport, a residency visa and an Emirates ID in order to receive legal residency status for your child in Dubai and the UAE.