Why More UAE Parents Are Choosing to Homeschool
With the cost of school fees constantly on the rise, it may be a viable option...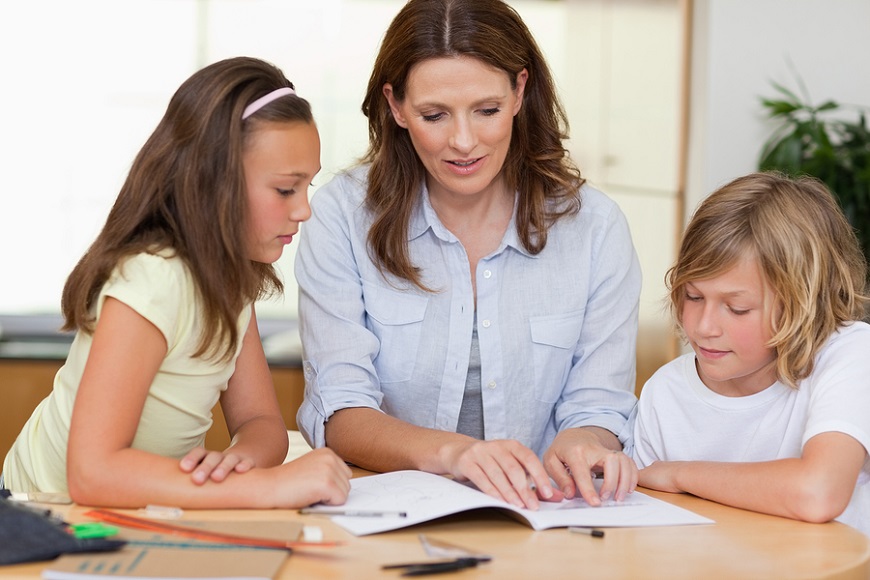 School fees might only be one of the many reasons parents are now leaning towards homeschooling.
Agreed, the comparatively lower costs incurred in homeschooling are a much lower than the exorbitant fees many private schools demand, but there are some other factors too that come into play.
A lot of expats in the UAE travel quite often and with kids involved, transferring schools each time can be quite daunting. A Dubai mum decided to homeschool her daughter after they moved from Doha a few years ago when her daughter was still in primary school. As a constantly travelling family, this mum understood that relocating would disrupt the child's education, and in turn, their development.
Another reason why parents are inclined towards homeschooling is the apparent lack of 'quality education'. Although Dubai is dotted with a range of private schools from different curricula, the price doesn't seem to justify the quality.
A mum of 4 took to homeschooling her children when she realised that although she was paying up to AED 40,000 per child through primary school, the education given to them was something she could match up to, if not be better at, in a much smaller amount. She then decided to homeschool her kids with an American curriculum and now pays a total of AED 60,000 for all children including text books, stationery and exam fees.
Institutes that support homeschooling in the UAE
Dubai and Northern Emirates Homeschool Association (DUNEHA)
Parents homeschool for many different reasons, but the shared goal is to fan the spark, the desire to learn, that all children are born with. DUNEHA seeks to provide a nurturing and loving environment to facilitate that learning.
DUNEHA is not a school and do not provide tutoring services or teach children other than their own (on a regular basis).
Abu Dhabi Homeschoolers Association
The Abu Dhabi Homeschoolers Association is a group of more than 30 families, living and homeschooling in the Abu Dhabi emirate of the United Arab Emirates. They are an eclectic group of families with children from pre-school to high school, from many different countries, faiths, and backgrounds.
ADHSA's purpose is to impart informal advice, offer support, and provide social interaction to its members by organising informal gatherings and activities of mutual interest and benefit. During the monthly parents' meeting, the agenda might discuss the next field trip or shared learning opportunity, or be a workshop that instructs, inspires and encourages us in our endeavour as homeschooling parents.
Wolsey Hall Oxford
Wolsey Hall Oxford was established in 1894 and is one of the world's most experienced home study and home schooling providers. Based out of Oxford in the U.K., Wolsey Hall understands and fully supports the benefits of homeschooling and provides support to both parents and students through their detailed online learning system. They offer courses from primary through A Levels.
Interesting fact: Nelson Mandela used Wolsey Hall's homeschooling support while at Robben Island Prison.
What are the other reasons for homeschooling?
Given that money is a huge factor when switching over to homeschooling, there are a few other reasons why parents choose to teach their children from home.
Children with special needs
Children suffering from Dyslexia, Autism or some form of learning disability
Children of travelling families
Exceptional athletes, gifted students or celebrities
In some cases, parents are forced to homeschool their children if they suffer from extreme anxiety (from previous bullying incidents, although temporary)


Benefits of homeschooling
Homeschooling is fast becoming a way of life being adapted by many parents. It's array of benefits range from ease of access to imparting a lifestyle that parents ideally want their kids to adapt. A few reasons why homeschooling is gaining popularity include:
Parent-child bonding: Parents get to spend more time with their children over their formative years and thus create stronger, more lasting bonds with each other.
Controlled learning: With parents holding the reins with their child's education, they are able to understand what to teach when based on the child's level of cognition and understanding.
Individual attention: Teachers will never be able to give full attention to a child when they're in a classroom. This level of individual care can only be imparted through one-to-one sessions, which is the scenario in most homeschooling cases.
Protecting children: Although unfortunate, but bullying, abuse and bad behaviour is now common in most school environments and it's sad to think that every kid has gone through some form of bullying during their school life. With homeschooling, this can be prevented completely.
Maintain your pace: The best part about homeschooling has got to be the fact that you can teach children at your own pace (although regular systematic teaching is encouraged) and don't have to feel constrained by the pressure of 'summer holidays', 'exam season' and 'crunch time'. Additionally, you can also take family vacations whenever you want rather than sticking to school breaks!
Homeschooling is not regulated by the government of the UAE, so it can be practiced freely provided you are using accredited supporting institutions. Children should be homeschooled in a way that they have no trouble getting into college or switching to regular schooling whenever they wish to.
Thus, it is imperative that parents make a planned decision and commit to homeschooling as the future of their child depends on it.