From Dubai Teacher to Children's Author: Meet Lucy Strange
"I firmly believe that all good children's novels should also be enjoyable for older readers, too."
Posted on
10 January 2020

The EWmums team caught up with the award-nominated children's author ahead of Emirates Airline Festival of Literature
UK based children's author Lucy Strange is the refreshing voice behind her Montegrappa Prize-winning novel, "The Secret Nightingale Wood". Her debut work was critically acclaimed, landing on the Daily Telegraph's Top 50 Books of 2016 and was even an Amazon Children's Book of the Year.
Her new novel for young readers, "Our Castle By the Sea", takes place during the Second World War at her now-home, the English county of Kent. In her second book, England is at war. The enemy is waiting on the other side of the Channel; the invasion could come at any minute. Growing up in a lighthouse, twelve-year-old Petra's world has been one of storms, secret tunnels, and stories about sea monsters.
But now the clifftops that she knows so well have become a terrifying battleground, and her family is being torn apart. "Our Castle By the Sea" is a page-turning historical tale of fate, family, myths, and adventure. It was the inaugural Booksellers' Association Children's Book of the Month and a Times Book of the Week.
Lucy Strange at the Emirates Airline Festival of Literature
Join Strange in a series of three entertaining and insightful sessions at this year's Emirates Airline Festival of Literature. The 12th annual festival of books and art will run from February 4 to 9 at the InterContinental Dubai Festival City.
Ahead of its 2020 edition, the EWmums had the chance to interview Strange about her latest gripping novel, her inspiration, and much more.
Before she was an author, Strange studied English Literature at university and then trained as an actor, performing largely in educational theatre, particularly interactive museum shows or touring Shakespeare plays in schools.
"I have always been a storyteller in one way or another," Strange said in the interview.
"I was working as a secondary school English teacher in Dubai when I started writing fiction, and creating a story for a young audience felt like the most natural thing to do. I love to write books I know I would have enjoyed as an eleven-year-old, although I firmly believe that all good children's novels should also be enjoyable for older readers too."

Strange said she was hugely influenced by the stories of her childhood: "When I set out to write literature for children, I wanted to create something with the same timeless appeal as the classics I read when I was little – The Secret Garden, The Railway Children... but with a fresh and accessible style."
Some of these well-loved stories are even mentioned in her first novel, "The Secret of Nightingale Wood", as the heroine Henrietta finds solace in these imaginary worlds when real life becomes too fractured and frightening.
For future writers in Dubai, Strange adviced that while the content is crucial, so is its cover, "It has to capture the mood and atmosphere of the story so you know how you will feel when you are reading it. Most children's book covers also give a hint about the plot, location or central character. I've always been delighted with the cover designs Helen Crawford-White has created for my stories. Her design for my next book – "The Ghost of Gosswater" – is absolutely stunning – keep an eye out for it later this year!"
Moreover, support from fellow writers can be very helpful. Strange said that when she first started working as a writer, she found editing difficult.
"It can be hard to see the wood for the trees when you are so close to your story. Friend and writer Rachel Hamilton helped me to interpret my editors first remarks on the manuscript and I have been grateful to her ever since for sharing her practical, common-sense approach."
"I also asked fellow writers for their support when I was applying for Arts Council funding to write Our Castle by the Sea, and I frequently join conversations on Twitter in which authors share tips, advice, and encouragement. There is a wonderful community of children's writers who really help to support and champion each other's work. It has been said that we are living in a new golden age of children's literature, and I absolutely believe that this is true. I feel incredibly lucky to be part of it."

At Emirates Airline Festival of Literature 2020, Strange is excited to meet the children's authors coming to the event: "I can't wait to see the lovely Tamsin Winter talk about her beautiful and powerful books. Fellow Chicken House author Maz Evans is an absolute superstar – make sure you get tickets to see her talk about the hilarious Who Let the Gods Out? series."
"I love the work of writer and poet Kevin Crossley-Holland, so I'm very much looking forward to seeing him again. And Ranulph Fiennes is at the top of my list too – when it comes to storytellers, there aren't many people in the world who have such incredible tales to tell," she added.
When asked what she thought about the success of her first two novels, Strange said, "I've been lucky enough to have had some wonderful reviews from newspapers, magazines, book bloggers and industry press all over the world. Reviews such as "her lyrical prose is combined with a thrilling, intricately plotted mystery" (The Bookseller) or being chosen for The Telegraph's top 50 books of the year are the sort of things that really boost a writer's confidence."
"It's also lovely to have your work endorsed by writers that you respect and admire. It made my day when Hilary McKay said of Our Castle by the Sea, "Starts off good and gets better and better until it's 1 o'clock in the morning." The best responses of all though have to be those from readers who take the time to get in touch and tell you that they loved your story."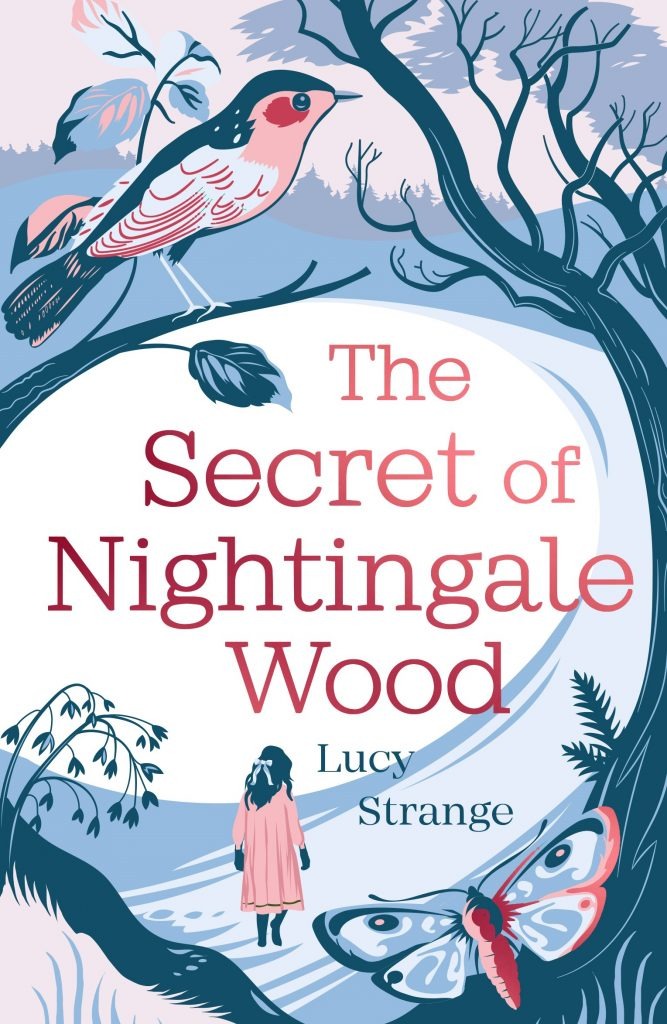 Where to meet Lucy Strange at the Emirates Airline Festival of Literature
Lucy Strange: Our Castle by the Sea (Event No. 107)
Date: Saturday, February 8, 2020
Time: 3 pm to 4 pm
Location: Al Waha, InterContinental, Dubai Festival City
Price: AED 39 | AED 35.10 (for Foundation Friends)
The 2020 Montegrappa Prize
Date: Thursday, February 6, 2020
Time: 6 pm to 7 pm
Location: Al Ras 2, InterContinental, Dubai Festival City
Price: AED 59 | AED 53.10 (for Foundation Friends)
The Big LitFest Question: Books! What Are They Good For?
Date: Friday, February 7, 2020
Time: 6 pm to 7 pm
Location: Al Baraha 3, InterContinental, Dubai Festival City
Price: FREE