Interview With Jorge Rangel, Dubai's Go-To for Interior Fit-Outs and Inspiration
Looking for kids' bedroom and playroom interior inspiration in Dubai? We chatted with Jorge Rangel on where mums can start.
Posted on
3 February 2020

The ExpatWoman team and Jorge Rangel revisited his successful project...
UAE-based architect and interior designer Jorge Rangel (@jorge_rangel_interiors) shared his latest children's room interior fit-out, decor, and furniture project in Dubai. The completed bedroom and playroom, based on the interests and personality of the client's son, is a fresh and fun amalgamation of youthful colours, popular characters, features, and textures.
We interviewed Rangel on the project's work, inspiration, creative secrets, as well as his best advice for Dubai mums looking to tackle designing their child's room.
To start - the room must be tailored according to the child's interests and needs.
The Brazillian architect said that both the mum and the four-year-old son were thoroughly involved in conceptualising the room, from giving feedback to adding details. To make the space functional, safe, original, and pleasant, the expert had to start from scratch.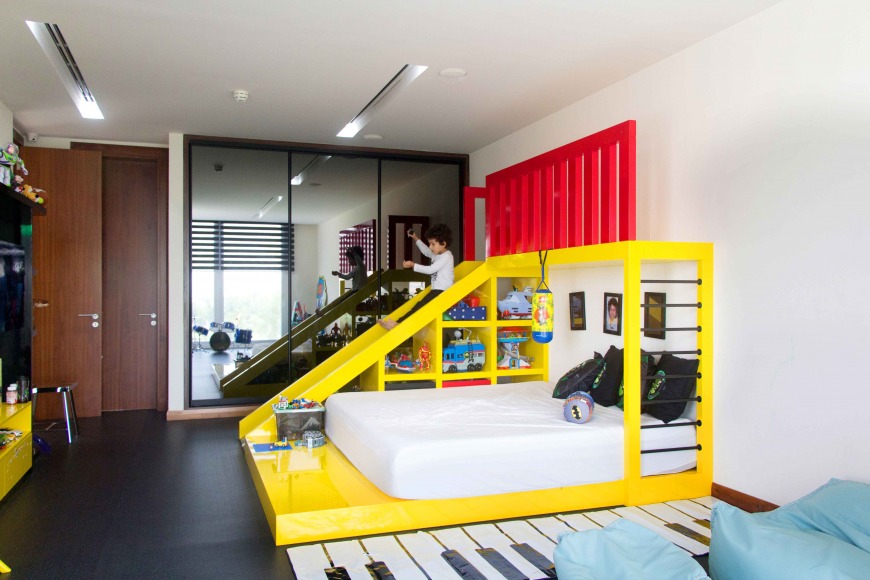 He believes that in order to create the ideal bedroom design for any child, the relationship between the designer, the parent, and the child is key.
"In any project, the client must be involved as much as possible. We are designing for them, therefore they must be comfortable with the solutions given," he said.
"Everything here works so perfectly. We managed to solve the needs as a regular bedroom with the wardrobe with mirror sliding doors to enlarge the perspective and solve the storage needs for clothes."
When it comes to the bed, parents can think beyond its basic functions. In this project, the kid's bed is simultaneously a playground with a huge 2x2-metre mattress for the son, multitasking as a safe space where he can sleep, play, watch movies, and enjoy games with friends.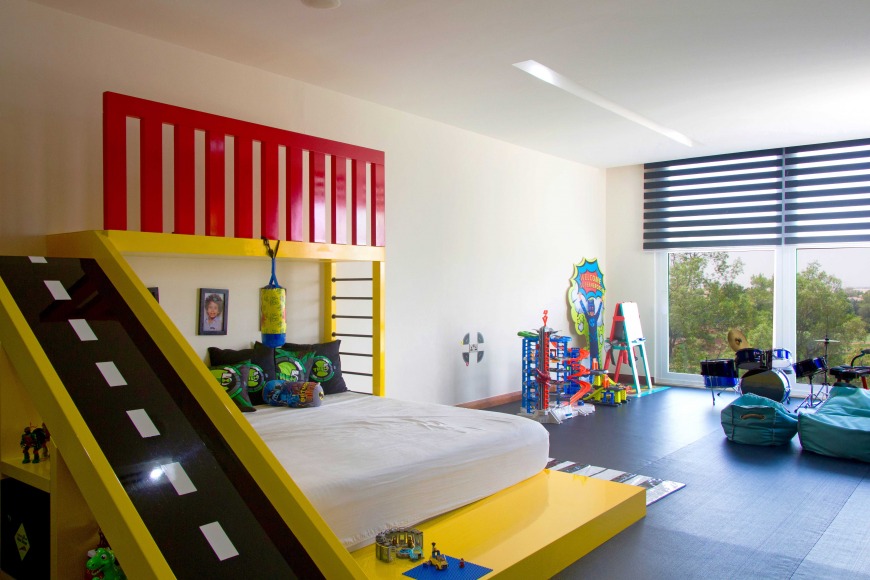 "Next to the bed, we have the actual play area with drums, ping pong table, and some other big toys."
Upon seeing his new bedroom, the boy immediately loved it.
"On the handover, he was so excited and started playing right away on the slider side of the bed," said Rangel.

The Spanish-born designer added that it was a very challenging project, but an enjoyable one.
"This particular family is very flamboyant and they are always in a good mood and have an amazing sense of humor. It was a lovely experience for all of us."
If mums are still struggling to find inspiration when designing their little one's space, Rangel suggested consulting with a professional interior designer.
"In any interior fit-out project, you should have a professional to do it. An interior designer will save time and money," he said.
Doing so also helps minimise any mishaps that may arise from an error of judgment when designing.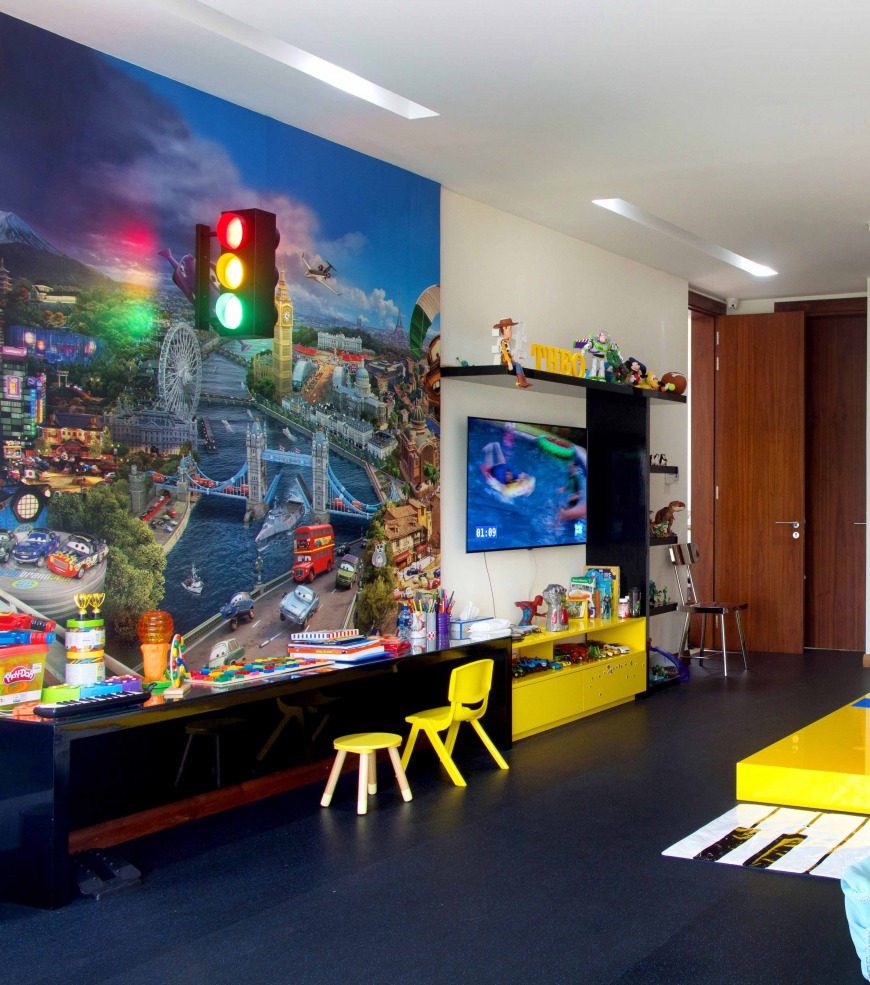 The most frustrating aspect in any interior fit-out project, whether for a kid's room or something more large scale, tends to be the budget. When the budget "for any reason, becomes shorter than expected... then we need to cut the design and production."
But for Rangel, it is incredibly rewarding to see the happiness and satisfaction on their faces.
When asked on the best places to find interior design inspiration from, he said: "There are many sides of our daily life, within and out the industry that inspires us... but we actually tend to see more outside of the industry, looking towards the cinema, fashion and the fine arts which gives more space for experimentation."
Personally for Rangel, he finds inspiration in Zaha Hadid, Oscar Niemeyer, Ron Arad, Philippe Starck, Karim Rashid, and Andrée Putman, citing them as "great references for our industry".
"My first project was a night club located in an 800m2 warehouse with 9 meters high ceiling in that typical shed style. I was scared to death due to the large scale... it was an amazing experience and I learned a lot from there."
If he could design anything he wanted, with no limits when it comes to resources and funds, the professional architect and designer said: "A personal project would definitely be a summer resort by the beach..."
To see more of his work, visit @jorge_rangel_interiors on Instagram.