Parents Who Leave Children in Cars May Face Jail Time
As well as a AED 1 million fine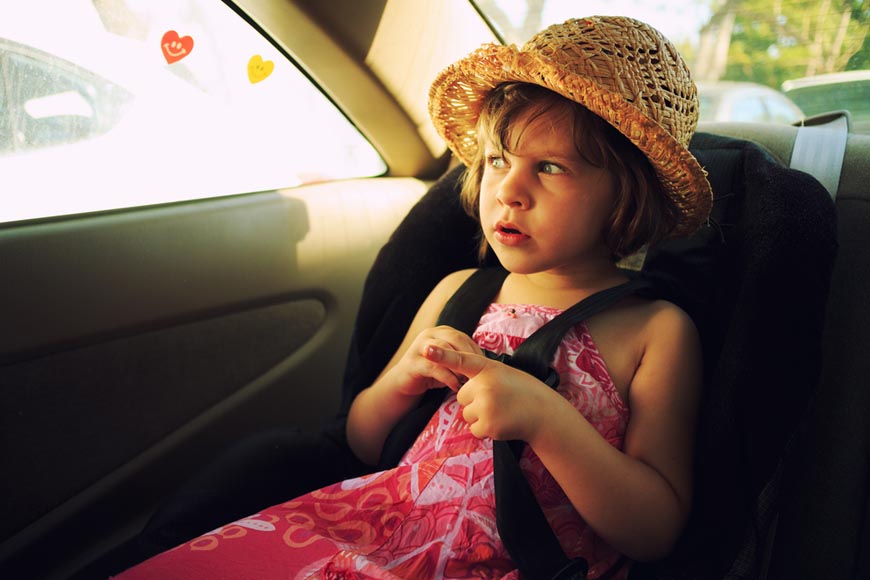 UAE authorities are clamping down on parents against leaving their children in cars.
Parents who endanger their children's lives by leaving them in a locked car may now face a AED 1 million fine and a 10-year prison sentence, according to The National.
The warning follows the recent death of a six-year-old boy who died on a bus when visiting Al Manar Islamic Centre in Al Quoz.
With high temperatures throughout the searing summer, it's imperative that all parents take extra steps to ensure their children are not left in a car - even for just a couple of minutes.
SEE ALSO: How to help children feel more confident in the water during summer
Those two minutes could land you a court-issued fine of up to AED 1 million.
UAE courts will impose the UAE Child Rights Law, which was introduced in 2016 in an effort to better protect young people from negligence, including physical or psychological abuse. Referred to as Wadeema's law, the legislation was created following the murder of an eight-year-old Emirati girl in 2012.

What about school buses?
Of course, it's not just parents that should take heed of the warning; schools and educational authorities should put measures in place to ensure the safety of all students is maintained at all times.
In fact, authorities have recently worked to prioritise a series of new measures that will match existing federal regulations for school buses to help avoid a fatality.
SEE ALSO: Kids are growing up with a warped view of normal thanks to social media
The rules, agreed in conjunction with Dubai's Roads and Transport Authority (RTA), will include designated supervisors on each bus, mandatory provision of first aid kits on every vehicle and the guarantee of fully functioning air-conditioning.
Temperatures in the UAE have reached upward of 48°C recently, and the sun is considered most dangerous between 12.30pm and 3pm each day... Right around school pick-up times.
We urge parents to take all precautions to ensure their little ones aren't left in a hot car for any length of time, no matter what the reason.