Watch: How to Fold a Terry Nappy For Your Baby
Discover tips from The Essential Baby Care Guide's care and development program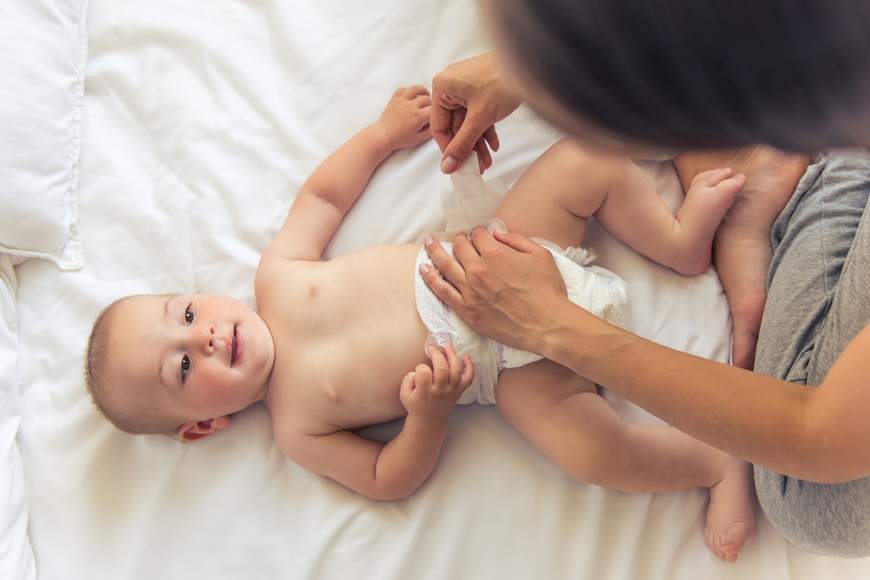 Before your baby is born changing nappies is something that most parents have anticipated with varying levels of anxiety and dread.
The idea of cleaning up poo from a wriggling little baby and simultaneously removing the dirty nappy and putting on the clean nappy seems like you need eight arms and a strong stomach to accomplish this feat.
The good news is that newborn baby poo does not smell that bad and by the time they get really wriggly you will be an accomplished nappy changer.
Our midwife, Alison Ross is here to show you how to use terry's nappies, disposable nappies and reusable nappies.
In the Care & Development DVD, Alison shows you how to fold up a terry's nappy for a new baby and a bigger baby. In the DVD, Alison also shows you how to clean a nappy, how to avoid being sprinkled on by your baby boy and even how to change a dirty nappy when your baby decides to poo mid change…and they often do!