5 Best Destinations For Mums Travelling All By Themselves
There's nothing wrong in leaving the kids for 3 days or so...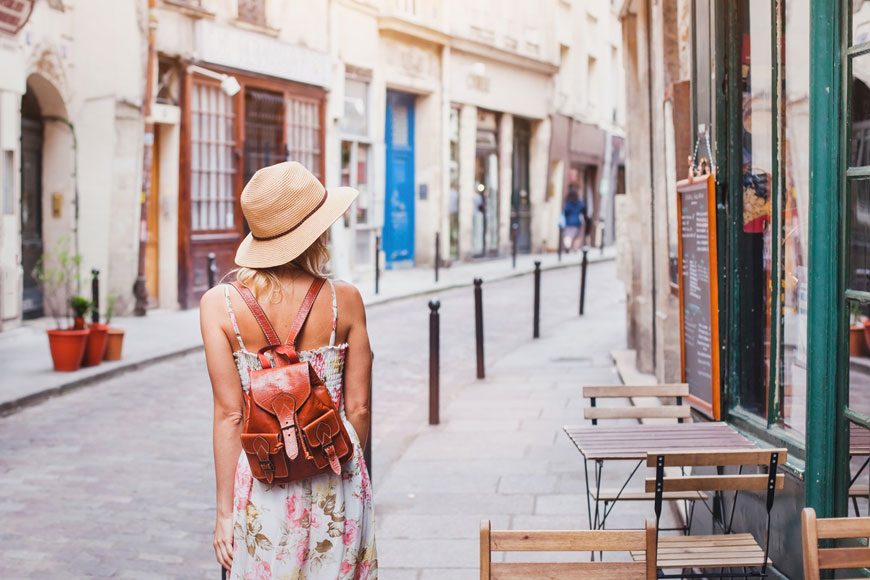 Most mums often feel guilty leaving the children alone for a night out with friends, let alone leaving them for a whole trip away. And we get it. However, we believe the best mum is a happy mum. And for you to be happy and relaxed, you need some time off and away with yourself.
And what batter occasion to take a vacation away from kids than Mother's Day, since it is right around the corner in Dubai, as it falls on March 21st. therefore, we made a list of the best places around the world for mums to visit alone. The hubby can also tag along if you wish to.
And here are 5 best places to visit alone as mum:
1. Costa Rica
The best way to assuage your feeling of guilt is to go do something your little ones don't yet enjoy, or can't enjoy if they were too young. We're talking about surfing of course. For that we would recommend Puro Vida Adventures surf camp at Santa Teresa, Costa Rica. This surf camp is the perfect place to remind yourself that you're more than just a mother. As it empowers women with surf lessons and daily yoga classes. And of course, all the kid-free, chilled beach time.
2. Mexico
If you were into history, but the only you want to indulge in after having kids is EWmums.com and cookbooks, this destination could be your ticket back to history. We would recommend visiting San Miguel de Allende, as its breathtaking architecture, great food and small town vibes makes it the best destination in Mexico for mums traveling alone. This city is only 150 miles away from Mexico City, which makes it easily accessible.
3. Bali
Looking for heavenly views, stylish accommodation, organic meals, along with surfing, mountain biking and yoga lessons? We've found the perfect destination for you mums. The Chillhouse: Bali Surf and Yoga Retreat. Experience a true Balinese holiday and tropical lifestyle at a retreat that features full board, Austrian hospitality and genuine Balinese smiles.
4. British Columbia
Specifically, Vancouver Island. Indulge in splendid views of the lush, ancient forests, beautiful oceans, and amazing resorts. Vancouver is the perfect place for mums to just relax, eat good food, and immerse themselves in nature. There are also a lot of guide tours into the forests, so you don't have to worry about visiting alone.
5. Spain
Our recommended city in Spain must be San Sebastián, obviously because it's every foodie's heaven on earth! If you want to learn how to cook Basque style to show off when back home, you can find many companies offering food classes and tours in this city. You'll find that Pintxos are quite famous in this city, so you'll have enough snacks options to munch on while relaxing on the beach or taking a dip.