7 'Random Acts of Wildness' for Nature-Loving Families to Try
Conservationist Lucy McRobert suggests outdoor activities that will help families connect with wildlife and give their wellbeing a boost too.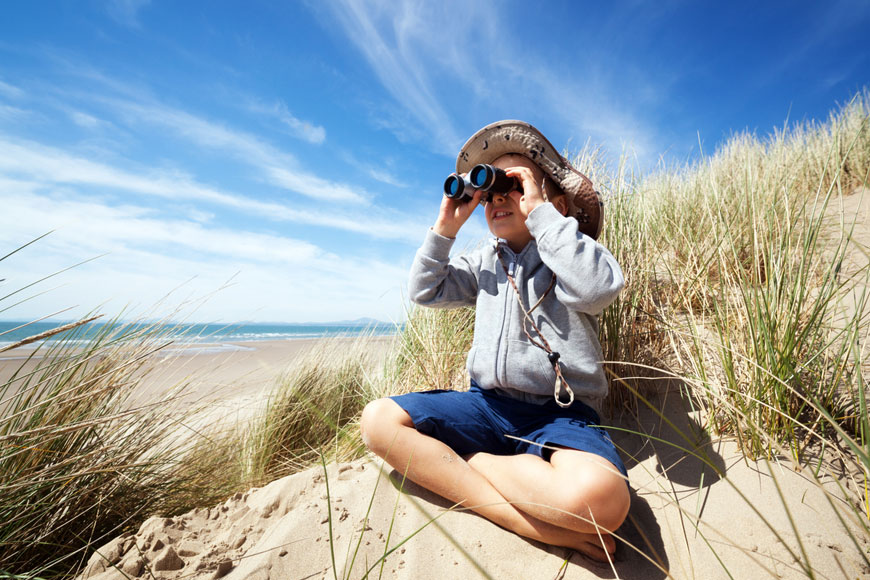 Studies show spending time outdoors and enjoying nature and the wild has wide-ranging health and wellbeing benefits for both children and adults – from reducing the risk of serious diseases and stress, to improving sleep and happiness.
Lucy McRobert, who manages The Wildlife Trusts' annual 30 Days Wild campaign, where people pledge to explore nature on their doorstep every day during June, is urging families to get outside together and connect with nature.
SEE ALSO: 3 Surprising Hacks to Help You Stress Less as a Family
Here are her 7 suggestions for family Random Acts of Wildness:
7. BioBlitz your garden
A BioBlitz is when someone intensively surveys an area over a short time to see how many species live there. If it's your first one, limit your hunting to an hour and extend it in future. You don't need to be an expert, but use a pad and pen to record what you see; binoculars to zoom in on wildlife; and a camera to snap photos. Scour all the area – for insects, amphibians, birds, mammals and reptiles (you can include plants too). If you can't identify something, take a photo – friends and social media followers might be able to help. You're trying to find as many species as possible, so look in unexpected places, like log piles, under bricks, and in dark corners.