8 Simple Steps Towards Shared Parenting
Dads should be seen as equal parents, not babysitters...
Posted on
27 December 2018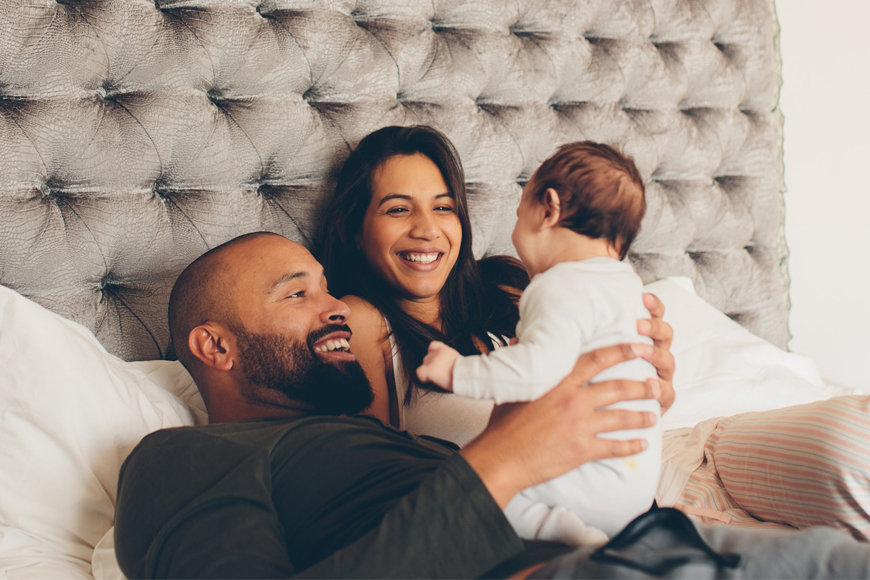 On average, dads spend less than half the amount of time mums do with their kids...
Often not having full responsibility for their children at all during the week.
So here are 8 simple steps for parents and parents-to-be to work towards equal parenting.
1. Challenge the idea that dads babysit
Dads are just as responsible for children as mums....
The word 'babysitting' means temporarily looking after someone else's children, yet no-one would tell a mum she's babysitting her own kid.
What makes us naturally better parents isn't our gender, but the time we spend alone looking after our babies.
So if you hear people talking about dads as backup parents without real responsibility for their own kids, challenge them on it.
And ask if they'd say the same about a mum in that situation.
2. Change the way you approach baby groups
Men aren't brought up to sing in public and this means rhyme-time type events are off-putting to dads.
Men can do more singing with their kids in the house, shower, car, etc, or they can try to set up events that appeal to men more.
Instead of calling it Rhyme Time, call it Mini Rock Club - whatever it takes- it is the dads and mums who can make the change happen.
3. Give nursery or school dad's number
Make it normal for both parents to field the nursery or school calls.
When your child starts there, put dad's name and number first on any forms so both parents can call the shots and step up for childcare emergencies.
4. Use your leave
When a dad takes full responsibility for childcare on his own, he's significantly more likely to continue caring that responsibility as his child grows.
Dads who are more involved with their families are happier, healthier and live longer and mums with partners who do their bit enjoy better mental health and higher earning power.
5. End double standards
Parents are faced with double standards because fathers aren't usually expected to be responsible for their children, but mothers are.
A mum taking six months' maternity leave is told she's coming back to work early. But would we say the same to a dad taking six months parental leave?
We should be willing to challenge people who put these sort of negative judgements on working mums.
6. Watch out for 'dumb dad' stereotypes
People, especially children, often form views from what they see on TV - Homer Simpson is "probably the most famous father on the planet", yet he's a terrible example of fatherhood.
From Homer to Jim Royle to Peter Griffin, and even Daddy Pig, dads come across as buffoons who can't be trusted with the baby.
How about some likeable stay-at-home-dads on our TVs?
7. Contact your MP
Politicians won't act unless they think there's votes or publicity in it, so people should get in their MP's face about this.
Become a keyboard warrior to demand change.
8. Challenge the idea of having to 'man up'
What it means to 'be a man' holds a lot of men back, especially when it comes to being a nurturing and loving dad.
But childcare is as manly as a dad wants to make it.
There are dads out there who are owning fatherhood, willing to 'man-up and change the nappy'.
If you're not already one of them, join them!