5 Apps And Gadgets For Parents To Keep Their Kids Safe
Know they're safe even when you're not around...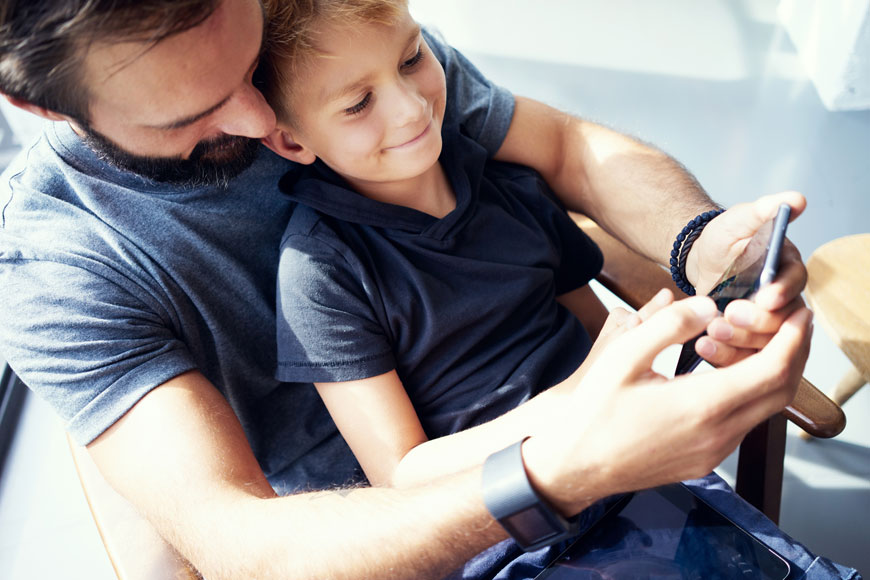 The world is getting more advanced each single day, with new technologies making debuts around the world nearly every hour. And while some technologies might be scary and threatening to parents, others just make their lives a lot easier and stress-free.
And it's pretty normal for parents to be worried about their children, especially when they're not around all the time due to work commitments. But here's when the bright side to technology steps it, with a couple of technologies and gadgets all parents need to use, immediately!
And without further ado, here are 5 genius apps and gadgets for parents to keep their children safe:
1. Chaperhome
This genius new safety app sends alerts automatically to parents when their kids need help. This app allows kids to send their parents a pre-journey notification, and if something goes wrong, or if they don't arrive to their destination on time, it sends you an alert with their location.
The app is very easy to use. All your children need to use is send you alerts throughout their journey in the form of timely taps. If something was to go wrong, all they need to do to send you an alarm or alert is stop using the timely taps.
2. eKavach
This digital parenting app is concerned with your little ones online activities. And it keeps parents aware of what applications their kids are using, what sites they're visiting, and how much time do they spend on each. It also allows them to know what new apps are being installed.
Parents also can block certain sites or apps, as well as limit time spent on them, and enable safe search options.
3. Angel Child Monitoring
This brilliant gadget is a GPS- and GSM-card-enabled device which children can keep and carry around at all times like a mobile phone. It sends the parents their child's location at all times, and enables them to learn about their child's real time surroundings at any given time. Parents can also call this device and listen to whatever is happening around their little one, without the gadget ringing or the child having to pick up, as the call gets answered automatically always.
For a little peace of mind, parents can create safe zone of all the usual places their kids are constantly at, such as: school, playground, home and what not. And thus, they can get a notification whenever their child leaves a safe zone, and another one when they're back in it.
4. Kids Place
This app can come in handy for parents who let their little ones use their personal gadgets. As it launches parental control and helps lock all the apps you don't want your kid using. It also restricts them from accessing adults' content, and prevents children from installing unnecessary apps.
It's also very easy to use, all you need to do is run the app on your phone or gadget before handing them to your little one. This way you don't have to check their online activity every two minutes.
5. Talkative Parents
Interacting with parents of other kids' in your little one's classroom is very important, as they can draw your attentions to things you didn't know, and vice versa. But interacting every once and a while during parent-teacher meetings isn't enough, and here's when this app comes in, as it connects parents of children studying in the same classes and schools, and enables them to chat, share information, pool resources, and learn about tuition and academic options.