5 Ideas For Parents To Celebrate February 14th With The Kids
It is a celebration of love after all...
Posted on
30 January 2018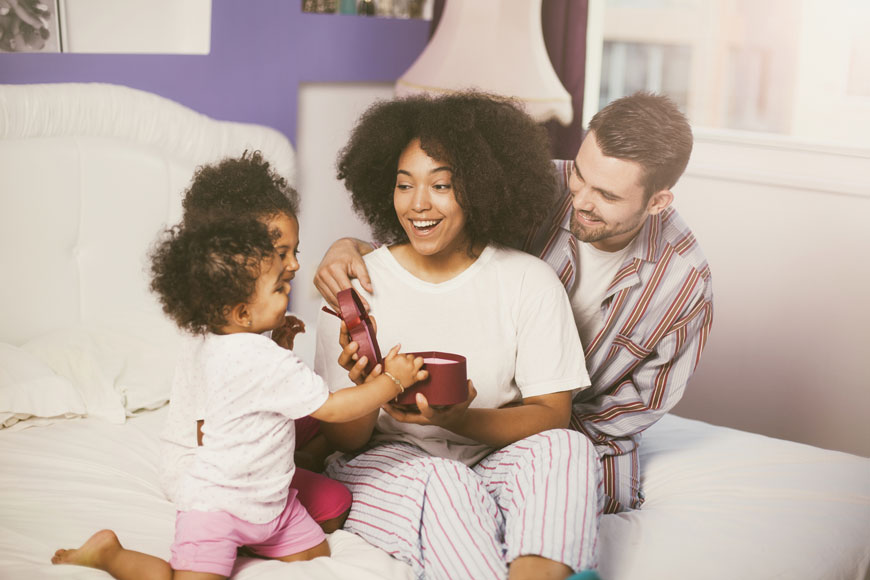 Valentine's Day is almost here in Dubai. And couples all around the world are busy making reservations and roaming flower shops. Meanwhile, parents with kids in Dubai have probably already planned for a homemade dinner and collapse-on-the-floor kind of date.
However, being a parent doesn't mean giving up on Valentine's Day. You can either follow one of our 5 romantic Valentine's Day ideas for parents in Dubai. Or even better, turn the day into a family occasion with the kids. It is a celebration of love after all, isn't it?
And here are 5 ideas to celebrate Valentine's Day with your kids:
1. Special Breakfast
Valentine's Day will fall on a Wednesday in Dubai, therefore, you're most probably going to be on a school run that day (if you're kids are old enough for schools). Our advice would be, try waking up a bit earlier on Valentine's Day, and prepare a special breakfast meal for the whole family to enjoy. Have heart-shaped pancakes prepared from the night before to save time, and maybe some heart-shaped eggs? This would be a nice, romantic gesture even if you're not planning on celebrating the same night.
2. Gifts
Rethink gifts this Valentine's Day. And instead of putting the effort into one gift, think of something the whole family would appreciate, or simple allocate your effort and think of all family members. Gifts don't have to be impressing, but rather think of what would create gratitude and fondness. A letter of appreciation in your little one's lunch box would make him/her feel loved and important to the family.
You can also get your kids to be involved in making a special gift for daddy at home. This way you let them know their contribution to the family and their parents is important and appreciated.
3. Special Dinner
Whether you're planning on celebrating Valentine's Day on exactly 14th February, or you prefer swapping the day to the weekend before or after, you still can manage to cook a nice and special meal for Valentine's. You can also get your kids to help you in the kitchen that night. And if you're not keen on ruining your diet, check out these 5 healthy food ideas for Valentine's Day.
4. Turn Valentine's Day Into A Family Affair
Make the most of Valentine's Day with your family, and have your children involved in decorating the house, preparing meals, planning surprises, and what nots. Your children can also celebrate love with you, and this occasion could make the perfect chance to bond even more with them.
5. Spread Love
Teach your children that Valentine's Day is love celebration, and that it can be celebrated with family, relatives, friends, and school mates. Invite your kids' friends for a Valentine's treats, start a telephone Valentine chain by calling your kids and wishing them a happy Valentine's and then pass this forward to them and ask them to call someone dear to them and wish them happy Valentine's.