A Guide to Travelling With a Child or Person With Disabilities
Here's how families can prepare and what support is on offer…

Travelling can be stressful, travelling with children can be even more difficult and when you factor in a disability or learning difficulty, travelling can seem impossible.
However, despite the challenges you are sure to face, there are preparations you can make ahead of time and there is support on offer to help a child or person with disabilities and their family and carers.
People or children with disabilities or reduced mobility can still face serious problems when travelling by air, even though laws are supposed to be put in place to assist. This was recently apparent when a boy with epilepsy and his family forced were to leave Emirates flight in Dubai and treated very unfairly, despite having informed the airline and carrying a medical certificate.
The incident left the family demoralised, exhausted and distressed, as they believed that travel is becoming harder for disabled people. Although travel companies should be trained and equipped to help every consumer's needs, we've prepared a guide with top tips for families who are travelling with a child or person with disabilities –so everyone can enjoy their holiday and be comfortable and relaxed when travelling.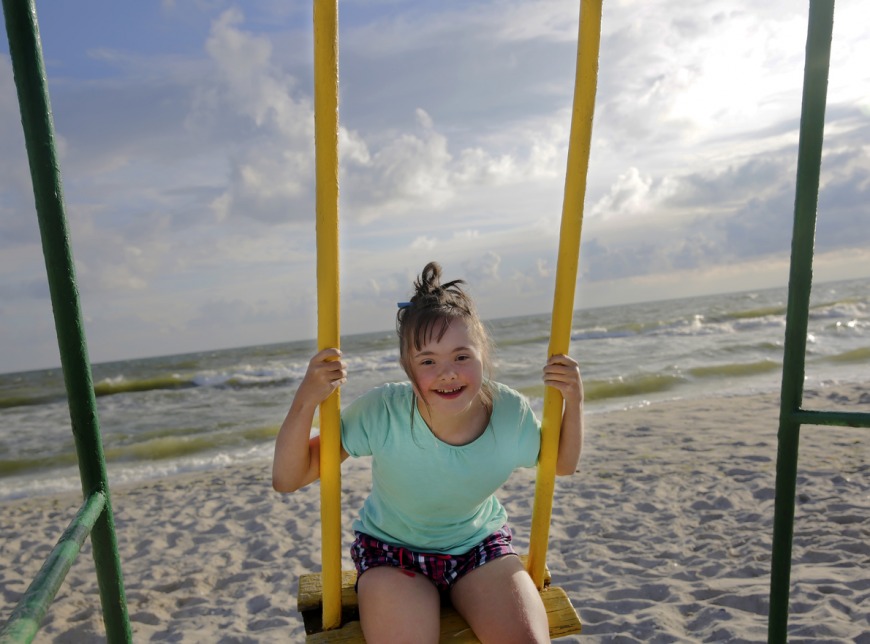 Research and Booking Your Flight
It may sound simple, but research is key to travelling with a disabled child or person. Each airline and destination has different regulations, so it's important to know your rights, what assistance you are entitled to and what procedures you need to follow to ensure as smooth as possible experience.
Write a list of what you need to find out and also one for what your priorities are when travelling with your child, then work through ticking them off. Your first point of contact should always be the airline (if you get hold of them, try social media such as Twitter), let them know your family member has special needs and make it clear how you need them to help (where would be best to sit, what equipment you may need to take on board etc.), and also what they need from you in return (i.e. medical certificates).
Book flights well in advance and call the airline to ensure that all disability-related needs will be met.
Airlines usually ask you to contact them 48 hours before the flight, but do it before this to allow more preparation time
Ask for the name and position of each person you speak with and record this information.
Request a specific seat in advance if needed for easy access, extra room, wheelchair transfer, a physical condition, or for animal assistance.
If you're travelling with a travel agent or holiday company, also notify them of your specific needs and they should assist you with planning the whole trip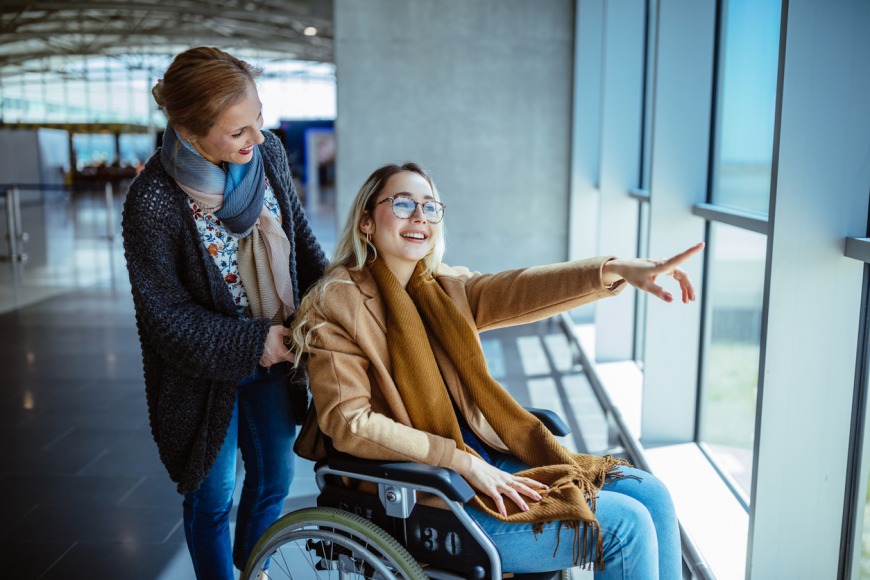 Consider the length of a flight, the amount of time you have between transfers and the time you are flying before booking –to ensure you get the flight most suitable for your family.
Also, do your research about border patrol and customs screening at the airport you are travelling to and from. If it may be difficult for you to communicate, have everything written down and printed out in the language necessary so you can clearly explain what would be helpful in relation to the disability.
Arrive Early
Before you leave ensure you have all documentation, from medical notes to passports, organisation will help for a less stressful trip!
Make arrangements for travel to and from airports to avoid frustration upon arrival and departure.
Arrive at the airport one hour earlier than usually advised. This will you extra time for accommodations to be made
Arranged Assistance
Assistance given at airports should enable persons with disabilities to proceed from a designated point of arrival to an aircraft and from the aircraft to a designated point of departure, including embarking and disembarking.
Travellers are entitled to check in medical equipment free of extra charges. The airline should also be responsible for transporting mobility aids etc. (It's important to note regulations vary from airline to airline).
Some airports now offer lanyards or badges to help staff to recognise disabilities or learning difficulties, which can help airports to accommodate and instantly understand the families needs. This may be something you want to consider if you're comfortable with it.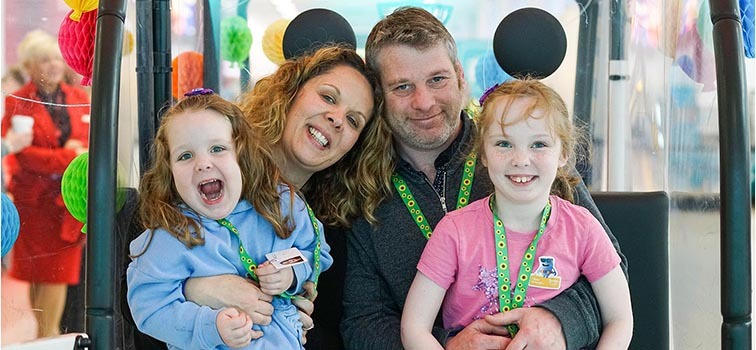 Source: Gatwick Airport -Hidden disabilities travelling through Gatwick
Even though you've already spoken to the airline prior to flying, make sure you remind them at the check in desk of your needs –make sure they fully understand and everything is correctly noted on your booking
Medications
Before you fly make sure you discuss with your Doctor the upcoming trip and what will be needed. Limits on carrying liquids don't apply to essential medications, but you need to have pharmacy labels attached with the name of the passenger –but, always ring ahead and check.
Some countries, like the UAE, also have banned lists of medications coming into the country. So do your research and seek special provisions if necessary. Pack medicines into your hand-luggage, so they are always to hand and plan for every eventuality.