5 Ways to Avoid Stress in Pregnancy
As research shows stress in pregnancy is linked to problems for children in later life, a parenting expert advises how to minimise prenatal tension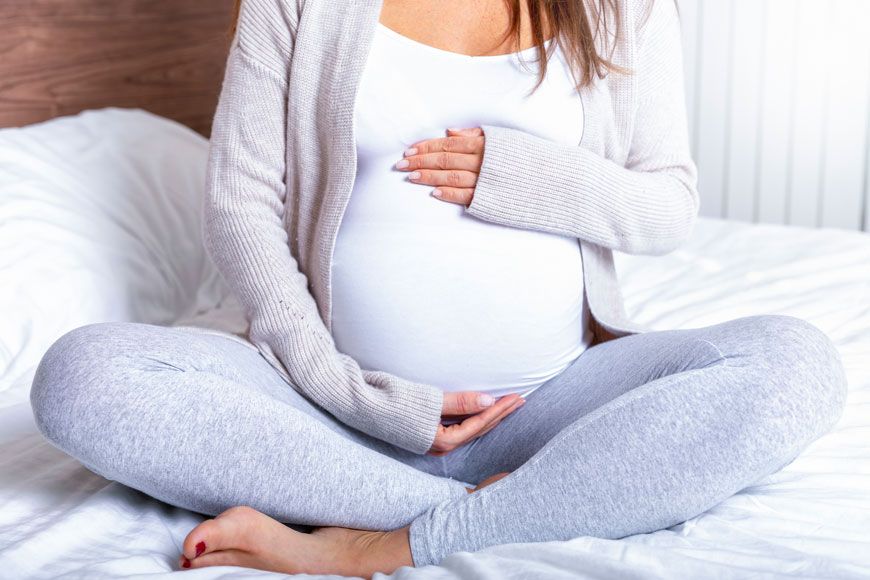 When you're pregnant, instinct tells you getting stressed probably isn't good for your growing baby, and a recent study in Finland seems to back this up.
The study of 3,626 women found children whose mothers experienced severe antenatal stress were almost 10 times more likely to develop a personality disorder in adulthood, and even children whose mothers were just stressed or moderately stressed during pregnancy were three times more likely to have a personality disorder as adults.
SEE ALSO: 7 Skincare Ingredients to Avoid During Pregnancy
The potential dangers of antenatal stress have long been apparent to natural parenting expert Angela Spencer, author of Babyopathy: Relaxed Mum, Contented Baby! (Panoma Press, £19.99/AED96.06), who says: "The new research has confirmed stress in pregnancy is having an impact on the development of the baby and the child in later life, making me more determined than ever to address the busy lives mums-to-be insist on living.
"Nowadays people are keen to work up to their due date, limiting the traditional 'nesting period', but we must rethink the status quo. It's no coincidence that the number of under-fives accessing mental health services is increasing at a truly terrifying rate. With conscious sensory connections happening in the womb from 24 weeks, it's only natural that high-stress levels or the presence of anxiety in the mother will have a negative effect on the unborn baby.
"Supporting and encouraging mums-to-be to proactively reduce stress must become a key part of pregnancy care – it's not just a nice idea for them, it's vital."
Here Spencer, who is also the founder of the sensory pregnancy brand Babyopathy, gives her tips on how to avoid pregnancy stress:
2. Connect with your unborn baby
"Being aware of your baby's routine while they are in the womb can help settle them once they are born. Knowing your baby's Routine in the Womb (routineinthewomb.com) is a recommended way to know your pregnancy is progressing positively.
"Every baby has a unique pattern of movement and rest which can depend on how active you are and your sleeping patterns too, so knowing what's normal for your baby is important. In addition, by knowing their own pattern you can begin to nurture a routine for once they're born through regular routines of your own."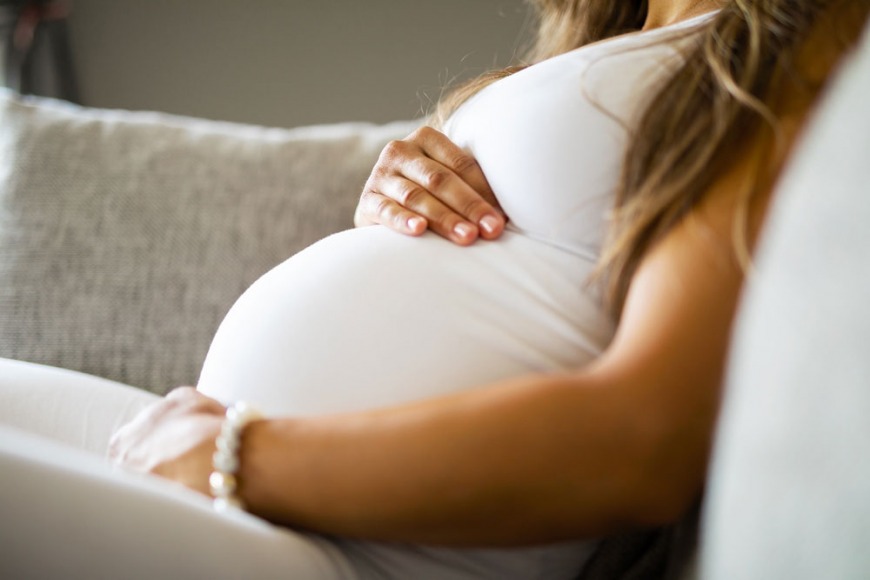 5. Switch off phone notifications
"Set your phone to 'do not disturb' as soon as you want to start your bedtime routine – notifications mean we're always available and this can make it hard to switch off.
"Over the last decade specifically, we've seen such a demand placed on everyone to be available 24/7, mainly due to the smartphones permanently attached to us. But this means we don't switch off from the stress, from the mental strain and therefore don't effectively relax and have a work/life balance.
"Having time to de-stress and reduce cortisol levels that can have a direct effect on our pregnancy viability and developing baby has to be a priority for the next decade."