This Energy Boosting Drink Is Perfect For Expecting Mums
And it's super easy to make at home!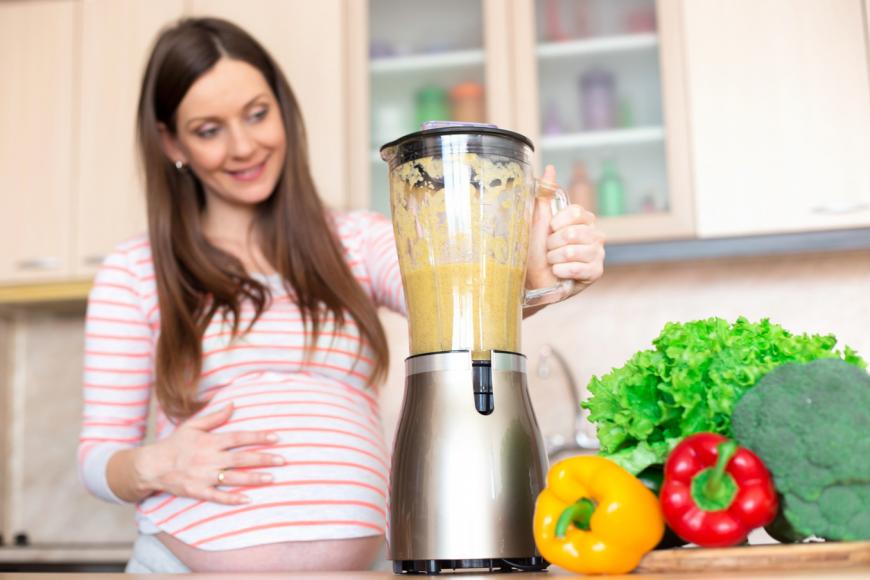 Having a baby is hard work and it is important to drink a lot of fluid throughout to avoid having to have an IV which will limit your movement. Water is fine but has no nutritional value. Most women don't fancy eating much while they are in labour, so why don't you make some tasty, high energy drinks to sip on while you pace and breathe your way through surges.
Karen's Recipe for Labouraid
This mixture can be made ahead of time and frozen in small bottles that will defrost as you sip on them. Alternatively you can make them into ice cubes or lollies to suck although these are hard to keep frozen once you are in the hospital so bottles are best. Make at least 4 small bottles. You can alter the ingredients to your personal taste and add apricot nectar or pineapple juice as well.
Mix together in a blender:
500ml of water

250ml apple juice

50ml freshly squeezed lemon juice

2 large tablespoons of honey (can be more or less depending on your taste)

¼ teaspoon sea salt

2 each crushed magnesium and calcium tablets

And here is another recipe for juice that could be made on the day you are in labour and if you have a juicer, then I would suggest the following:

Juice together the following:

3 apples

½ lemon – keep skin and rind on

1 carrot

Thumb size piece of fresh ginger root (known to induce and stimulate labour)