Parents searching for nurseries in Dubai, often forget that hygiene also plays an important part in a child's early development.
Posted on
17 December 2017
|
Last updated on 30 January 2018
When selecting a nursery in Dubai, parents often find themselves choosing the one with the most convenient location, the best curriculum or the one with the most affordable fees. While these are all important factors in the selection process, two other factors are often overlooked: health and hygiene.
Why Health and Hygiene?
But, did you know that, according to the health professionals at Boecker, your child is 3 times more likely to catch an infectious disease if he or she attends a nursery? It's true, and it is because of the frequent contact made between your child and the surrounding environment, including other children or the overall nursery setting.
For example, when playing with others, children often exchange toys or make direct contact with each other or with contaminated surfaces, which may promote the spread of infectious bacteria and viruses.
This is especially dangerous at such a young age because these children are still in the process of developing their immune systems. Also, with improper nursery health and safety processes, your child is risking his or her learning process. This is why it is fundamental for parents to consider the measures taken by the centers when it comes to the hygiene in nursery schools, in Dubai and Abu Dhabi.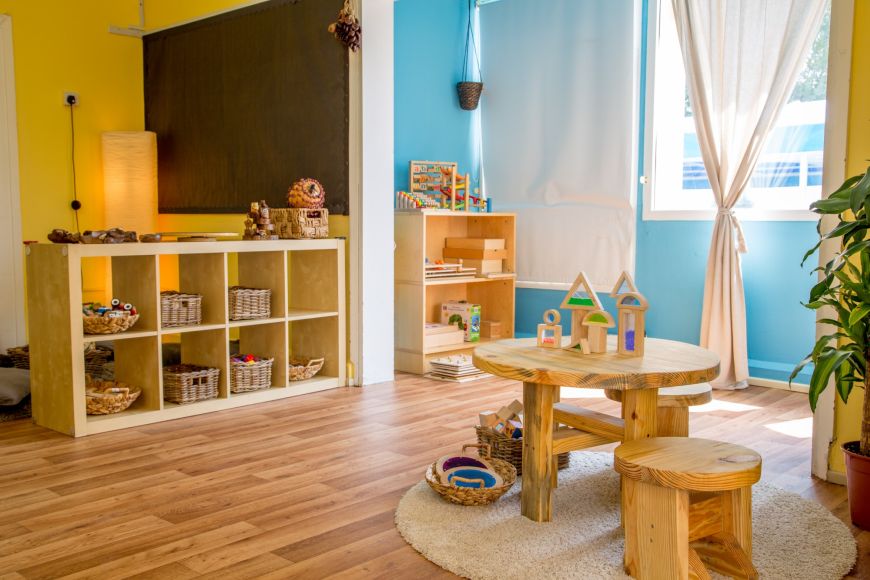 Safety and Hygiene First
Kids First Group are the proud owners of a collection of nurseries across the United Arab Emirates, including Redwood Montessori Nursery in Abu Dhabi, Odyssey Childrens Nursery in Dubai, Willow Childrens Nursery in Dubai, Ladybird Nursery in Abu Dhabi and Kids Cottage Nursery School in Dubai.
The group understands that, for the child's roots to grow, the soil must be safe, clean and healthy. As a result, they have collaborated with Boecker, an association that has been at the forefront on all matters related to health services, to guarantee the most hygienic nursery conditions for all the students, and to give long-lasting peace of mind for all the parents.
---
You might also be interested in...
---
More specifically, Boecker has certified that all nurseries belonging to the group follow a strict nursery health and wellbeing policy, that includes:
Proper implementation of hygienic measures by nursery staff such as disinfecting and segregating classroom items, sanitizing the entire facility and following strict cleaning schedules. This also includes the full cleaning of high-risk areas such as diaper beds and sleeping rooms.
Usage of best disinfecting sprays and solutions.
Prevention of cross-contamination by using different cleaning tools for each room or facility. This guarantees proper sanitation and hygiene in school kitchens, as well as appropriate hygiene in school toilets.
Application of a strict food storage, disposal and handling plan. For example, this can involve training staff on appropriate bottle preparation as per the set guidelines in the UAE.
Training of staff on all aspects related to the children's health and safety, namely accident-preventing behavior and best responses in case of accidents.
Setting up of a comprehensive policy at the nursery's healthcare center, that adopts the best practices for medication and documentation.
 
Boecker has awarded Kids First Group with the Safe Child Care certificate, and their collaboration ensures that all nurseries will adhere to a regular program of audits, training (for both parents and staff) and disinfection.
The Boecker certification makes KFG's nurseries the best option for all parents who prioritize their child's early health and development. Their collaboration is long term, meaning that you can be worry-free when your child is at the nursery!