Shopping till you drop is a favourite pastime for residents and tourists in Dubai. So here's our guide to the top malls here.
Posted on
5 October 2016
|
Last updated on 21 January 2020
It's no secret that Dubai is a top place to come if you're on a mission to shop-till-you-drop! There's an astounding amount of malls here that you can wander around, visit their shops, the entertainment facilities and food courts. They're the perfect place to hide-out in during the hotter months, and are also lifesavers when you need to find a gift for a loved one or for an upcoming holiday. Filled with tourists and residents, they're always bustling.
We've got information on each mall for you right here! So grab your girlfriends for a day out, or encourage your partner to join you as you find your next piece of furniture, or an outfit for a special occasion!
Al Ghurair Centre
Al Ghurair Centre has risen to the forefront of the regional retail business, combining the culture and tradition of the city of Dubai with a modern shopping experience. The mall has played an integral role in not just providing for the shopping needs of the local population, but becoming a must-see destination for the thousands of visitors to Dubai who flock through its doors every year.
Arabian Center
The Arabian Center in Dubai is a premium shopping and entertainment destination, which sports Arabian architecture with a modern look. The mall sprawls over 80,000 square meters, and offers fun, leisure and relaxation in an elegant environment. There's over 200 internationally renowned retail stores here, offering products ranging from clothing to home services, electronics to jewellery and much, much more. Arabian Center is the complete famil destination for shopping, leisure and entertainment. It can be reached via Sheikh Mohammed Bin Zayed Road and the Emirates Road. Perfect for residents in both Dubai and Sharjah to access.
SEE ALSO: Top 10 malls in Dubai you must visit
Burjuman
With hundreds of leading stores, you'll always be spoilt for choice. Located in the heart of Dubai, the Burjuman Centre is directly linked to the Dubai Metro and has easy access to major highways. Following a major redevelopment, Burjuman now has almost 200 stores, including Splash, Forever 21 and H&M. You can also choose from a wide selection of restaurants, a food court and cafes.
Century Mall
One of the more modest malls situated in Dubai, Century Mall or Mamzar Century Mall, offers over 75 retail stores and outlets, with its own food court and plenty of dining options. It's close to Sharjah, so perfect for residents in both emirates, and is very close to Al Mamzar Park. 
City Centre Me'aisem
City Centre Me'aisem is a community-oriented shopping, lifestyle and entertainment destination located in the Me'aisem area of International Media Production Zone (IMPZ) in Dubai. City Centre Me'aisem offers a range of popular shopping and dining options designed to meet the needs of the wider community from the latest trends in fashion, furniture and electronics or more practical conveniences like banking services, pharmacies and optical centers.
SEE ALSO: Save your Dirhams with these latest offers in the emirate
Deira City Centre
Deira City Centre, Dubai, UAE, first opened its doors in November 1995. At the time, it virtually redefined the concept of "malls" for the region. As the first large-scale, mixed-use shopping destination, complete with retail outlets, restaurants, entertainment facilities and a hotel, Deira City Centre created an international dimension for one-stop shopping and entertainment for the Middle East, bringing it to an entirely new level.
Dubai Festival City Mall
Head down to Dubai Creek and you'll inevitably cross paths with the huge area we know as Dubai Festival City. This landmark destination spans 2,500,000 square feet of shopping, recreation, dining and leisure. It's home to signature fashion outlets, the world's largest Aldo store, Mint Velvet and Old Navy, as well as other popular destination stores. So you can shop until you completely drop! Among the stores, you'll find IKEA, Serendipity, the iconic Hard Rock Cafe and Fabyland.  It's a unique waterfront shopping and leisure experience, thanks to its location at the heart of Dubai Festival City, near Dubai Creek. 
Ibn Battuta Mall
Ibn Battuta Mall, the world's largest themed shopping mall is revolutionizing the retail and entertainment experience in Dubai. Uniquely designed to celebrate the travels of the famous Arabic explorer Ibn Battuta, the exciting mix of over 275 retailers, 50 restaurants and food outlets, 21 cinema screens including the UAE's only IMAX theatre and a continual array of events and promotions have helped evolve and develop one of the city's fastest growing areas.
Lamcy Plaza
Located in the heart of Dubai, Lamcy Plaza has a distinctive 'open shopping' concept, which enables visitors to seamlessly walk around the mall, enjoying its amazing offerings that encompass a wide range of products and services - apparel, accessories, shoes, perfumes, toys, electronics, watches, household items, gold and jewelry, luggage and sportswear, restaurants, pharmacy, photo processing, post office, money exchange, gift wrapping and more.
Dubai Marina Mall
Dubai Marina Mall offers you the best of the big malls right in the heart of the Marina area– it is a modern shopping and lifestyle destination for residents and visitors of the Dubai Marina community. With more than 130 outlets spread across four levels, Dubai Marina Mall features a retail mix of high street fashion brands, boutique fashion, al fresco waterfront dining, a supermarket and a greatentertainment offer. The 5-star Address Dubai Marina Hotel is directly linked to the mall. Dubai Marina Mall is a relaxed, stylish environment which makes spending time here effortless and enjoyable. Feel free to be yourself, whether your style is casual, chic or fashionably cool. Dubai Marina Mall is a place where you'll feel at home.
Mercato Mall
Opening in 2002, Mercato Mall is a recognisable location on Jumeirah Beach Road. Designed with Italy in mind, Mercato has 2 shopping levels and under cover parking available. The mall offers a Spinneys Supermarket, VOX Cinemas and many restaurants. For fashion lovers, the mall boasts a range of international fashion and lifestyle items, plus health, beauty, homeware and confectionary. There really is something for everyone!
Mirdif City Centre
Mirdif City Centre is a super regional shopping mall ideally located on Emirates road and Tripoli street. The mall is a hub of the greater community with extensive provisions of facilities such as dedicated community areas, medical clinics, spa, personal grooming facilities and a fitness center. With over 430 stores, unique leisure and entertainment attractions and a host of tasty food outlets, Mirdif City Centre is 'the place for you'.
Mall of the Emirates
Mall of the Emirates prides itself as the world's first shopping resort, with ultimate leisure, entertainment and shopping facilities. This place opened in September 2005, and is strategically located in the heart of what is now deemed 'New Dubai'. This multi-level shopping centre featuers more than 560 international brands, spanning over a whopping 233,467 square meters... Including the largest Carrefour in the city. The mall is also home to a number of department, fashion, lifestyle, sports, electronics and home furnishing stores, a Magic Planet entertainment area, a 14-screen VOX Cinemas and the world-renowned Ski Dubai. 
Oasis Centre
The Oasis Center, located on Sheikh Zayed Road, offers shoppers an engaging experience in a convenient, shopping friendly environment. With 84 stores including kiosks, the mall has something for everyone. Oasis Center's strength lies in multiple and diverse anchor stores. Spanning a total area of 1.44 million square feet with a retail area spanning four levels Oasis Center encompasses a wide selection of brands and categories in a compact, shopping focused format.
Dubai Outlet Mall
Developed by Al Ahli Holding Group, Dubai Outlet Mall is the only 'Outlet' concept mall in the Middle East and home to over 1200 of the world's premium and top brands. The mall is dedicated to being a true and ultimate value retail destination and you can snap up discounts of between 30%-90% on the majority of products available in the 240 stores on offer, as well as very comprehensive food and beverage choices, the mall is also home to the first Chuck E Cheese's family entertainment venue in the UAE.
The Outlet Village
The Outlet Village is a first-class destination for designer shopping in a scenic and charming medieval Italian town setting. Shop at the world's most fashionable high-end stores for extraordinary discounted prices at Dubai's most exquisite indoor shopping mall. Shoppers are transported to Italy in this picturesque mall, where more than 100 designer stores are surrounded by authentic Mediterranean architecture. Whether you browse for an hour or stay for the day, you'll find shopping at The Outlet Village is a simply beautiful way to save. 
SEE ALSO: Sell your items or property with our free Dubai classifieds
Sahara Centre
The Sahara Centre is strategically located on the Dubai-Sharjah Highway and first opened its doors to customers in February 2002. This Sharjah landmark has become the ideal place for visitors to experience a diverse range of shopping outlets, dining options and entertainment facilities with something to offer every member of the family, all under one roof.
Sunset Mall
Rising up in Dubai's up-market Jumeirah 3, stretching along the golden Jumeirah Beach Road and aquamarine waters of the Arabian Sea, Sunset is where Shopping, Working, Living and Dining experiences offer the essence of The Good Life. Sunset elaborates on the unique lifestyle Dubai offers.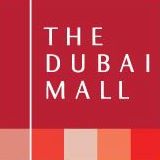 The Dubai Mall
Dubai Mall is the world's largest shopping and entertainment destination. The Dubai Mall, with its 1,200 retail outlets, two anchor department stores, and over 160 food and beverage outlets is one of the Dubai Shopping Festival strategic partners.
Times Square Center
Times Square Center (TSC) is a community and family oriented center with a range of destination stores offering the finest in electronics, toys and sports merchandise. Visitors are able to experience first-hand the unique shopping ambiance of Times Square Center. With ample free parking and a convenient location, shopping is made easy.

WAFI Mall
WAFI Mall is Dubai's best shopping mall for luxury shopping at affordable prices. With over 350 shops, more than 30 restaurants, and it's very own leisure complex, WAFI is the perfect place to take in the splendour of Dubai.