Want to get away, even for only a short while? Here's some fantastic destinations less than 5 hours away from Dubai to visit.
Posted on
18 January 2015
|
Last updated on 6 June 2017
There are so many people who want to get away for a long weekend, or for a mini break. The usual spots for a weekend away are Al Ain, Abu Dhabi, Ras Al Khaima and other places in the region.
What if you took a couple of extra days and went to see one of these amazing places that are just five hours or less from Dubai. If you travel out of season many airlines do great deals for these destinations. You could also look into booking a holiday package - which may work out to be a lot cheaper.
Living in Dubai is central and gives us loads of opportunities to travel to great and exotic places. So if it's a trip to the dead sea, Europe, an African safari or a yoga retreat that you're looking for - it's all less than 5 hours away. 
To help you get started with booking your trip away, why not take a look at websites like Cobone.com, whose destination deals offer opportunities to visit some of these places listed below! 
Oman
Flight time from Dubai: 1 hour
Oman is just an hours flight away, it is also less than five hours away driving too. There are so many things that the Sultanate has to offer tourists. You can get away from the hustle and bustle of Dubai and see a different side of the desert. Oman has a great range of mountains, hillsides and wadis making it perfect for the adventurer who enjoys hiking, rock climbing and camping. Oman is also a perfect spot to enjoy the sandy beaches and indulge in some scuba diving and turtle watching. There really is something for everyone in this small Sultanate. 
Jordan
Flight time from Dubai: 3 hours
Jordan
is a magical place with much to see and do. Swim in the dead sea, experience a proper mud bath and visit one of the most spectacular, not-to-miss sites. For many the ancient city of Petra is a not to miss attraction in this fascinating country. It's just 3 hours away from Dubai and would make a great trip over a weekend.
---
You might also be interested in:
---
India
Flight time from Dubai: 3 hours
India has something for everyone. If you love to party then go to Goa, known worldwide for the best parties in the world. If its peace you're after visit an ashram and practice yoga or if it's the sites then visit the temples located around India and the Taj Mahal in Agra. 
Baku, Azerbaijan
Flight time from Dubai: 3 hours
While Azerbaijan may not be a well-known tourist destination, it gives you a glimpse into a different part of Europe. Visit the main street in Baku and be astounded by all the architecture and history or laze by the beach at the Caspian Sea. You can also indulge in a mud bath - and because Baku is just 3 hours away you can do all this in a single weekend.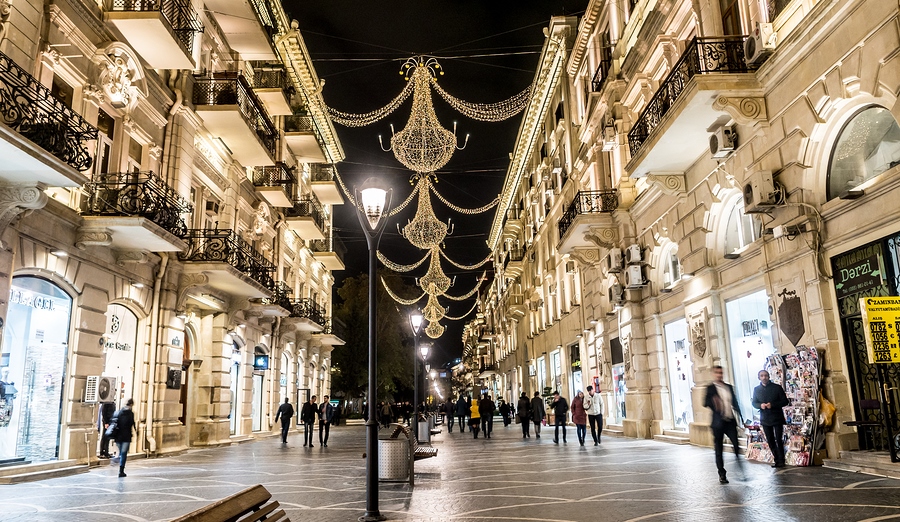 Ethiopia
Flight time from Dubai: 3:30 hours
Many people travel to Africa to the more popular tourist destinations like Kenya and South Africa, however many neglect to explore the beauty of other African countries such as Ethiopia. This country is home to some of the most fascinating places such as the jaggedly carved Simien Mountains, one of UNESCO's World Heritage Sites - and the hot but fascinating Danakil Depression, with its sulphur fumaroles and lunar-like landscape. 
Cyprus
Flight time from Dubai: 3:30 hours
Take advantage of Island life by visiting Cyprus - a country where east meets west with an interesting history and great historical monuments to visit. If you're not so adventurous just spend the break on a beach soaking up the sun, swimming in the Med and indulging in the fare. 
Nepal
Flight time from Dubai: 3:45 hours
Need to fill a gap in your soul? Then Nepal is the place for you! Go on a yoga retreat or climb to the first base camp of Mt. Everest. You can also visit the monks for inspiration or visit an orphanage and lend a helping hand. If it's spiritual enlightenment you seek then Nepal will provide it. And it's super close to the UAE.
 
Sri Lanka
Flight time from Dubai: 4:30 hours
It's a bit of a further flight, but worth the trip. Sri Lanka is home to the gorgeous elephant orphanages, beautiful beaches and the spiciest food. Travel to the mountainous region of Kandy or visit the beautiful beaches along the coast of Colombo. This is one holiday that won't set you far back financially and the most expensive part of it will be the flights. 
Turkey
Flight time from Dubai: 4:30 hours
From the cradle of cultures and civilizations connecting Europe and Asia and capital of civilizations that have reined the lands of Anatolia for centuries. And there are so many places reflecting the vast and interesting history of Turkey, as well as the religious history too. 
Greece
Flight time from Dubai: 4:30 hours
Beautiful and full of history - see the great blue and white houses in Mykonos, visit the Parthenon of Greece, built on the Acropolis in Athens or just chill on the relaxing beaches of Rhodes. Greece has it all, and more - the food is just incredible. Visit Europe in under 5 hours!!
Seychelles
Flight time from Dubai: 4:30 hours
Seychelles is known as an island holiday where cocktails and restaurants are the main focus of your stay. But there is so much more to this beautiful island - take romantic hikes and see the beautiful animals that inhabit this island. It is also the perfect getaway for couples. 
Maldives
Flight time from Dubai: 4:45 hours
Blue beaches, houses on stilts and an abundance of marine life. Get away from the hustle and bustle of everyday life and have a truly relaxing holiday in the peaceful and incredibly romantic Maldives. This is definitely a destination recommended for couples in love.  
Kenya
Flight time from Dubai: 5 hours
Not only is Kenya incredibly fascinating, it is also absolutely beautiful. It is home to the Top 5 and has some of the best Safari parks in all of Africa. It's definitely an experience. 
Belgrade
Flight time from Dubai: 5:15 hours
It's just over 5 hours away, but we thought we'd include this European gem. Belgrade is amazing to visit during the summer as it is a city with a lot more to offer than just history and architecture. It has a beach life - without the sea but on the Danube River, it's got a great nightlife and amazing food too.
Tanzania
Flight time from Dubai: 5:15 hours
It's the same distance from Belgrade, but on a different continent. If you're looking for a relaxed holiday destination with a beach vibe that's also very relaxed then this is the place. An added bonus is that you can take a day or two to experience some of the world's best safaris.

What other places do you like to visit, or have visited before? Let us know by commenting below!