As expats, we're accustomed to mind-boggling questions being asked by tourists visiting us. Here's the most odd ones we've heard.
Posted on
9 January 2017
|
Last updated on 14 January 2020
When tourists land in Dubai, it's no surprise they may be a little curious about certain things that they spot around the Emirate. From tall buildings, to gold-plated cars, to 7* hotels, there's a lot of unusual and unexpected things for individuals who are visiting for the first time.
And so we have come up with twelve of the weirdest questions expats living here are often asked (probably) about life in Dubai. 
Why do you have to walk a kilometre just to get to Dubai Mall from the metro station?
*scratch head*
Why is there so much construction?
Ambition. Dreams. Excellence. 
Why does it seem like all the fun things are in malls?
Because there's a little thing called air conditioning... It's great in the summer!
Why do you guys have vending machines for gold?
Because we can.
Why does the weather change rapidly without any warning at all?
When you find out, let us know.
Why has that car heightened its wheel arches? 
Status people, status.
What's the Capital of Dubai? 
REALLY!
Why is there no inter-state train?
...
What do you guys do when it's so warm outside? 
We hibernate.
Why is everyone really rich here?
Seriously... Have you seen the prices of rent here?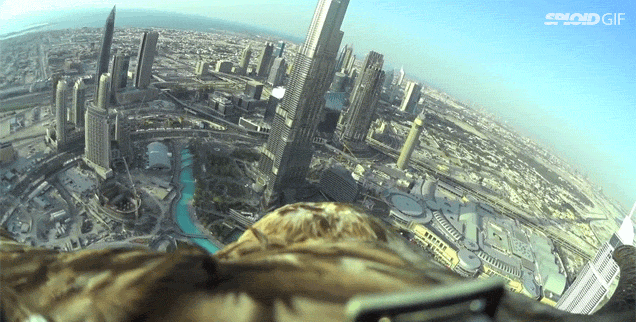 Why do you need all of these skyscrapers?
The only way is up, baby. But seriously, the view is great because of them all. 
Why isn't everyone gloriously tanned and sun-kissed?
We wish we had that much time to laze around in the sun!