Temperatures are due to drop to 15°C at night, with highs of only 23°C on Friday
Posted on
14 January 2019
|
Last updated on 14 January 2020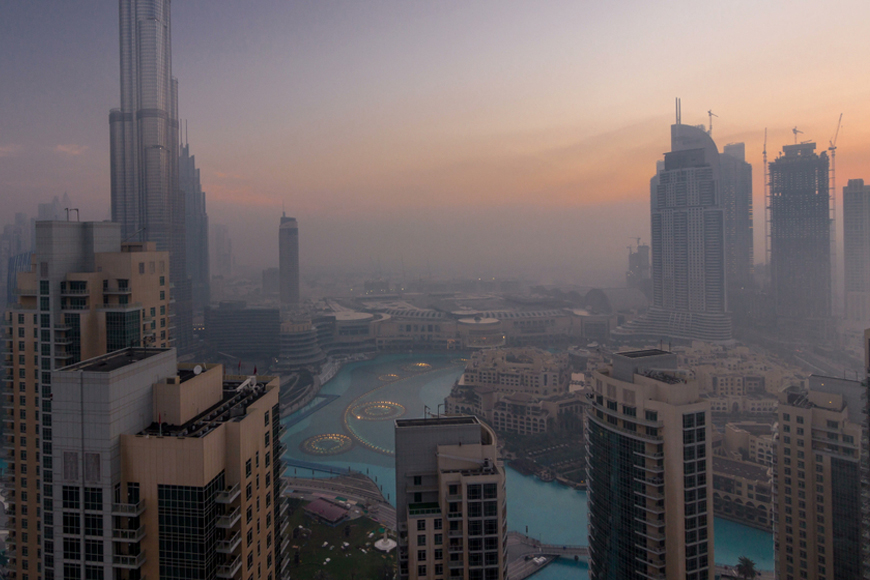 Brace yourselves - this weekend is set to be the UAE's coldest yet!
It might not be thermals weather, but for those of us who prefer the warmth of the desert, this weekend is set to be slightly on the chilly side.
Warmer temps will continue for the rest of this working week but come Friday, temperatures are due to significantly decrease.
SEE ALSO: Dubai Police have launched "Policeman in Your Neighbourhood"
The decline will begin on Thursday, with a balmy 29°C forecast - and then Friday will see temperatures plunge to 23°C during the day, and falling to 15°C during the night. Saturday will see temps of 21°C during the day, according to weather forecasts on AccuWeather.
If you're heading to the beach, wrap up extra - as winds are expected to reach speeds of 60 km/hr and the sea may be rough at times.
The coldest weekend for the UAE so far
Forecasts predicts that this weekend will see the coldest days of 2019 so far, and possibly the coldest temperatures for the weekend for the entire year.
So if you're hoping to catch the suns rays during your weekend, you might want to rearrange. Temperatures are expected to stay in the low to mid 20s for the remainder of January and throughout February - with average highs only increasing in March.
SEE ALSO: Now you can ride a ferry between two popular Dubai malls
In Abu Dhabi, residents will face highs of 23°C and lows of 16°C with partial sunshine and a breeze. In Sharjah, temps will drop to 22°C during the day and as low as 16°C for the night. Inland emirates like Ajman will see temps as low as 22°C during the day - yikes!
Us right now: