Are you looking for a non-profit initiative or support group to volunteer for in Dubai? Check out our big list of authorised ones!
Posted on
6 October 2013
|
Last updated on 24 July 2019
There are many  support groups and non-profit initiatives and organisations active in Dubai and across the UAE, and here we have a round up of the locally based one you may need help from or want to assist and support...
We've grouped them together into categories for you, so it's easier to find what you are looking for. Either scroll down the page to see all or click on the category in the list here:
---
Authorised Charities
---
To protect the process of fundraising in the UAE, laws are in place to make sure that residents and organisations are legally covered when it comes to public calls for donations for charities here. 
There are currently only nine charities approved and licensed by the IACAD, which are the above; Al Maktoum Foundation, Dar Al Ber Society, Dubai Charity Association, Beit Al Khair Society, Mohammed Bin Rashid Al Maktoum Humanitarian and Charity Establishment, Dubai Foundation for Women and Children, Emirates Red Crescent, Noor Dubai Foundation and Dubai Cares. 
---
Cancer Support
---
Cancer support and awareness is a cause that has ramped up lots of support, time and effort over the years in the region. So much so, that some fantastic non-profit organisations and support groups have emerged to offer locals and expats alike the emotional support they need during cancer treatment.
 
You can browse through them above, or find out more about each below...
Pink Caravan
The Pink Caravan aims to raise awareness around breast cancer early detection and screening methods, lobby for the creation of the first UAE National Cancer Registry, and raise sufficient funds to purchase and operate a state of the art mobile mammography unit.
The Pink Caravan ride takes place annually, focusing across all seven emirates of the UAE, including remote and outlying areas.
Over 150 experienced equine riders join forces each year, garnering support across different sectors, bringing together schools, universities, corporations, Pink Caravan ambassadors and royalty. The funds raised during this awareness campaign will ensure the availability of the latest technology and highest quality in the early screening and detection of breast cancer, making services accessible to every woman and man in the UAE.
Visit www.pinkcaravan.ae

Breast Cancer Arabia
Breast Cancer Arabia provides the three things that a woman will need if she is diagnosed with breast cancer; high quality information about breast cancer and its treatment, a place to go and get treatment and lastly a support system – the online community.
The primary mission of the Breast Cancer Arabia Foundation is to pay for breast cancer treatment for those women who cannot afford it. It will also look to provide online training courses for doctors and nurses, in the region, who wish to become more specialised in the treatment and care of breast cancer.
Visit www.breastcancerarabia.com
Friends Of Cancer Patients (FOCP)
Over the last decade FOCP has continuously delivers moral, financial and clinical support to over 700 patients and families who have been touch by cancer, along with promoting awareness about early detectable cancers. 
Friends of Cancer Patients Society (FOCP) is a charitable, volunteer-based foundation operating as a specialized entity under the umbrella of the Supreme Council for Family Affairs in Sharjah.
FOCP was established during 1999 in accordance with the directives and under the patronage of Her Highness Sheikha Jawaher Bint Mohammed AI-Qasimi, President of the Supreme Council for Family Affairs, and wife of the Ruler of Sharjah & Federal Supreme Council Member His Royal Highness Dr. Sheikh Sultan Bin Mohammed Al-Qasimi.
Visit www.focp.ae

Emirates Cancer Foundation
The Emirates Cancer Foundation offers information in both English and Arabic regarding all types of cancer, treatments, hospitals in the UAE, important links and other information that may be useful to cancer patients or care givers.
The Emirates Cancer Foundation (ECF) is a non-profit, non-governmental organization (run or led). It was created by a group of dedicated volunteers and professionals with the aim of raising awareness about cancer to the people of the UAE, Middle East and all other Arabic-speaking regions and to educate and support them.
Visit www.facebook.com/emiratescancerfoundation

Safe & Sound in the UAE
Safe & Sound campaign is one of the largest, most comprehensive breast cancer awareness campaigns in the Middle East. Launched in 1997 by BurJuman, this year-round program focuses on the key message of survival through early detection and treatment.
Through numerous in-mall and external events along with outreach initiatives, Safe & Sound has encouraged families in the UAE to proactively take charge of their health, helping to increase understanding and empower women in the fight against breast cancer. Safe & Sound is also privileged to have the support of major blue chip corporate from varied industry sectors.
Visit www.safeandsound.ae
---
Special Needs
---
It's great to see a number of support groups offering help, guidance and information for families who live with special needs. From disability access, to Down Syndrome, to autism and more, we have no doubt you'll find a group of amazing people who can offer support to you during your life in Dubai and the UAE.
You can browse through them above, or find out more about each below...

Wings of Angelz
Wings of Angelzis a social initiative that aims to make the world wheel chair friendly by encouraging public places to be wheel chair friendly. We want to ensure that disabled access gets roll out across Dubai. Wings of Angelz is a social initiative that aims to make the world wheel chair friendly. It is done through a 2 step approach.
The initiative is in line with Sheikh Mohammed's vision of making Dubai disabled friendly by 2020We are a geographically spread wing-eerswho are connected through the digital platform.

All 4 Downs
Our aim is to support families, create awareness among the general public and in schools, bring expertise from abroad with the aim of training professionals and parents to an international standard for special needs, thereby creating the same opportunities for our children in the UAE.
The majority of our members are parents of children/adults with Down Syndrome. Other members comprise of professionals from the Medical and Educational sectors, and volunteers. We currently have over 100 members from 25 different nationalities. For more information please email us at [email protected].
Read more or visit www.all4downsyndrome.com
Al Noor Training Centre
Al Noor Training Centre for Children with Special Needs opened its doors to Dubai on November 21st, 1981, starting with only eight children. Currently, the Centre serves over 260 children in its purpose-built facility in Al Barsha.
The Centre serves children with special needs from different nationalities and can accommodate up to 300 children in the new facility. Volunteers are a valuable asset to the Centre, serving as ambassadors of the cause for special needs in general and Al Noor in particular.
Visit www.facebook.com/AlNoorCentre
Dubai Centre for Special Needs
We are a non-profit organisation, dedicated to providing special education, therapeutic services and vocational training. The Center is always working hard towards a brighter future for individuals with special needs. However, all of our work is meaningless without your help. The Center is a charitable non-profit organization that depends on caring, generous individuals and companies throughout the community for support of all kinds.
The Center generously accepts donations of funds; equipment and services; help with fund raising activities; volunteers at classrooms and many of our students need sponsorship. Reach out and help. Join us in our mission towards creating a better tomorrow... Alone we can do so little but together we can do so much! Your donation of good quality, gently-used clothing, toys and household items is needed. Drop off at our Centre, located on the SZR just before Safa Park.
Visit http://dcsneeds.com
Special Needs Future Development Centre (SNF)
The aim of the Center is to provide holistic support to young adults with special needs through personalized and professional care.
We strive to create a support network for families of children with special needs by offering psychological, emotional, social, educational and vocational guidance to their children, thereby ensuring that they achieve their full potential physically and mentally, and also easing their integration into the larger community.
The Center welcomes students aged 14 and above from a number of multi-national backgrounds. We have a wide range of special needs training programmes, including behaviour modification, speech therapy, special education, reading and writing, art and computer and recreational activities.
Visit www.snfgroup.com
Dubai Autism Center
DAC is a local non-profit organization. We have a school for 43 children and young adults with Autism, parent support groups and community education programs.
We currently have 80+ children on our waiting list. 70% of the centers running costs are covered through fundraising.
Our Mission is to successfully integrate children with Autism into the community through our holistic approach to intervention and therapies, together with our focused efforts to create social awareness about Autism. Volunteers and support welcome!
Visit www.dubaiautismcenter.ae
START
START is a non-profit organisation running over 55 art workshops, supporting, educating and healing over 1,500 children every week across Jordan, Lebanon, Palestine, Egypt, India and the UAE. Our mission is to heal and educate children who have suffered with war, pain and loss.
START work's with orphans, refugees and special needs children to help them create a future as rich and free as their imaginations. Their workshops give the children a safe environment to learn, interact with their peers and our instructors, heal and develop a sense of self worth. 
 
Visit http://www.startworld.org/
Include ME UAE
IncludeME UAE aims to become an important platform for UAE parents of children who learn differently and need additional support. IncludeME UAE aims to help local parents whose children face more challenges in their development and/or have learning and attention issues. We desire to empower parents to better understand their children's issues and relate to their experiences by sharing valuable resources (web sites, articles, talks,videos), information about local centers, schools, workshops, support groups and direct interaction with other parents with similar experiences. With this knowledge, we believe parents can make effective choices that propel their children from simply coping to truly thriving.
Vist their
Facebook Page

Riding for the Disabled Association
RDAD's programme utilises the horse to achieve a variety of therapeutic goals, thereby allowing our students, with special needs, to further develop their physical, cognitive and emotional abilities. This means we can encourage our riders to achieve more than they ever thought possible, allowing us to focus on ABILITY and not disability.
RDAD is a not for profit organisation and relies totally on assistance from individuals and organisations to keep the programme running. You can support us by promoting awareness of our programme, or just by coming along and volunteering. RDAD volunteers assist during our riding sessions by either leading the horses or side walking to provide help and support to the students. We have both morning lessons at 9am & 10am as well as afternoon sessions at 4pm and 5pm on various days.
Visit www.rdad.ae
---
Volunteer Groups
---
Do you have spare time in your weekly routine to dedicate to supporting and volunteering one of these great support groups in Dubai? Here you'll find some great initiatives created by dedicated individuals who aim to offer guidance and support for campaigns across the region.
You may be interested to learn that the authorised Dubai charities, Emirates Red Crescent and Mohammed Bin Rashid Al Maktoum Humanitarian & Charity Establishment, frequently seek volunteers to aid their efforts and humanitarian campaign.
You can browse through them above, or find out more about each below...
 
Volunteer in Dubai
Volunteer in Dubai was founded in mid 2008 with the purpose of bringing together any organization or cause with residents that are eager to volunteer their time and give back to the community.
Volunteer in Dubai is here to connect the residents with the support groups and non-profit organizations that need help the most. Volunteer in Dubai works with several groups to support a variety of different causes and events in the city.
Sign in online and you will get instant information about diverse ways in which you can volunteer, be it through donating a few hours of your time or through a specific skill you have to offer.
Visit www.volunteerindubai.com

Donate Blood
The Dubai Blood Donation Center (DBDC) of the Dubai Health Authority was found in 1986 as the major blood bank of the UAE. Blood is much need in the UAE and there are many blood centers around the country you can use if you wish to donate blood.

Gulf for Good
We organise exciting adventure challenges around the world inspiring people to do something unusual.
Participants raise funds, which are then donated to handpicked initiativess in the region where the challenge is held. Gulf for Good's aim is to help people in the Gulf to challenge themselves whilst having fun to help others.
Money raised through each challenge is spent on worthwhile child-related projects in the area in which the challenge takes place. Our policy is not simply to hand out money, but rather to identify important and well thought-out projects that will use the funds wisely. Where necessary, we work closely with other support groups to ensure that.
Visit www.gulf4good.org
---
Life as a woman in this world can prove a little difficult at time; often it's because of things out of our control, and so finding and receiving guidance and support from like-minded individuals often goes a long way. 
Besides the authorised charity, Dubai Foundation for Women and Children, there are other support groups and initiatives that offer help and support for women living in Dubai and the rest of the country.
You can browse through them above, or find out more about each below...

Out Of The Blues: PNI Support Group
Post natal illness (PNI), also known as post natal depression is extremely common and can affect 1 in 10 mothers but is widely misunderstood and often goes untreated.
"Out of the Blues" is a non-profit support group with a private, closed online forum and support network run by the five Blue Angels, for mums suffering from the baby blues or PNI here in Dubai. The Blue Angels are expat mums who have experienced PNI and together we are determined to help the other mums in Dubai in their "hour of need". No one need suffer alone. We are here to offer non-judgmental support.
Visit www.outoftheblues.support

Leaves Dubai
It's never easy when faced with separation and potential divorce. It's even harder when you're away from family, friends and people you might really trust, with a legal system so different to what you may know back home.
That's why we started our group. It meets once a month and is full of like minded people who have been or are going through the same issues. We don't judge, just support and share, with the odd laugh here or there too.
Visit www.facebook.com/leavesdubai
---
Health Issues
---
Do you offer from a long-term, lifelong illness that affects your day to day routine? There's some great support groups across Dubai that can offer advice, helpful tips, information and support to help your life here an easier, more comfortable one.
Don't forget the authorised charity dedicated to achieving a world free from preventable forms of blindness, Noor Dubai.
 
You can browse through them above, or find out more about each below...

The Emirates Arthritis Foundation (EAF)
The Emirates Arthritis Foundation (EAF), the Middle East's only patient support group, based in Dubai was launched in April 2006. Our mission is to improve the quality of life for arthritis sufferers through leadership in the prevention, control and cure of arthritis.
We achieve this by organizing patient education sessions throughout the Emirates, establish community programs such as aqua-aerobics and yoga, and importantly we have an endowment fund for less privileged patients so that they are able to receive the premium health care services that they deserve.
Gluten Free UAE
Gluten Free UAE aim to offer support to the newly diagnosed and those just arriving in the U.A.E. Those first few days of living gluten-free can be very daunting without support. We aim to educate and inform. We aim to get involved with restaurants and shops and offer talks and training to buisnesses who want help in becoming more "gluten friendly". They are a support group, an information source, a shoulder to lean on and a restaurant directory. Thats right, thousands of people, in the UAE, just like you.
We are always in need of help, so please get in touch if you want to get involved or if you are a company able to offer sponsorship. Please remember that we are entirely non profit and run from a desk in a living room for no pay what so ever!
Visit facebook.com/groups/glutenfreeuae/
---
General Support
---
The British Community Assistance Fund (BCAF)
The British Community Assistance Fund (BCAF) is a non profit organization run by volunteers from the resident British Community, which endeavours to provide help to British subjects who find themselves in distress in Dubai and the Northern Emirates, through no fault of their own.
Where possible, help can be provided in the form of legal, financial, medical assistance, repatriation, as well as counseling if required, for those with marital difficulties and for the bereaved. As BCAF relies solely on donations and funds raised through hosting events we are always seeking new volunteers; if you or your friends can offer your services in your free time we would be delighted if you would contact us: 24 hour Helpline Telephone: (04) 337-1413
Visit http://www.bcaf.ae/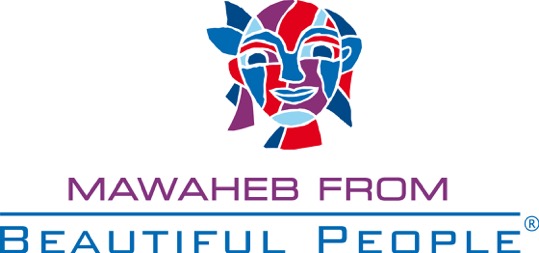 Mawaheb from Beautiful People
Mawaheb from Beautiful People is an art studio for adults from16 years with special needs.The studio suitably located in the culturally rich Al Fahidi Historical Neighbourhood (formally known as the Bastakiya) is a space where student artists can learn artistic skills and develop their self confidence in a relaxed safe environment.
Our welcoming atmosphere also ensures that we treat our students as individuals with freedom of thought and action. We invite visitors to visit Mawaheb and view our art gallery or sit and have a coffee with our student artists.The studio is open Sunday-Thursday 9am to 3pm.
Visit www.mawaheb-dubai.com


The Angel Appeal
Flying Angel is a mobile floating seafarers centre which enables seafarers at sea to communicate with their families and friends.



It has internet facilities, telephones, a library, a shop selling small essential items and a welfare officer/chaplain who can help when more help is needed.It operates off the East Coast of the UAE serving the crews of ships.



Visit www.angelappeal.org