Experts at MEDCARE shine light on the correct treatment plan to combat back pain during pregnancy
Posted on
29 November 2018
|
Last updated on 31 March 2019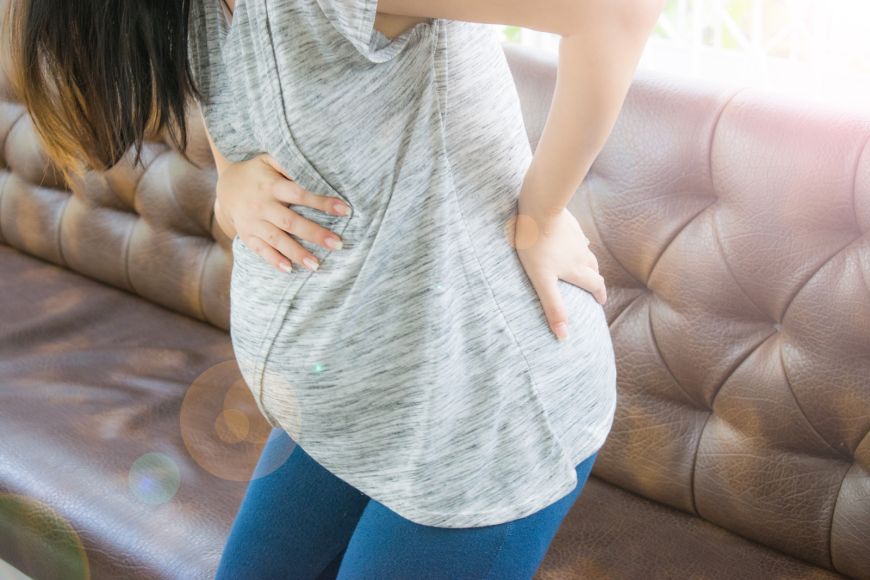 It is very common to get backache or back pain during pregnancy
More than 50% of pregnant ladies may experience back pain especially during the second and third trimesters. There are many causes for back pain during pregnancy that includes the following:
Hormonal changes
During pregnancy, a hormone called Relaxin is secreted that causes loosening of the joints and ligaments causing back pain.
Posture changes
As your uterus grows, there will be a progressive increase in the anterior convex shape of the lumbar spine. This change is called lumbar lordosis. This will help keep the center of gravity stable. This change by itself can put strain on the muscles of the back causing mainly low back pain.
SEE ALSO: Iron Deficiency Anemia: Causes and Treatment in Dubai
Weight gain
During a healthy pregnancy, women typically women gain between 10-15 kgs. The spine has to support that weight. That can cause lower back pain.
Stress
Stress can cause muscle tension in your back causing back pains.
Preventing and treating back pain in pregnancy
Try the following tips:
Avoid lifting heavy objects
Avoid wearing high heels
Squat to pick up something instead of bending over
Keep your back straight and well supported when working, sitting or sleeping .For example, sleeping on your side with a pillow between the knees will take stress off your back. When sitting at a desk, place a rolled-up towel behind your back for support; rest your feet on a stool and sit up straight, with your shoulders back.
Wearing a support belt may also help.
Look for maternity support pillows.
SEE ALSO: Here's How You Can Keep Your Skin Hydrated in Dubai
Try to get enough rest
Massage or warm bath may help.
Use a firm mattress to support your back properly
Regular light safe exercise can ease the stress on your spine and strengthen your muscles. This includes walking, swimming, and stationary cycling. Yoga and acquanatal exercises might also help.
Apply heating pad or hot water bottle on the painful area of your back.
Your doctor might give you some medications to use that are safe for pregnancy.
If your backache is very painful, your doctor might refer you to a physiotherapist.
Keep in mind that back pain should not be associated with abdominal cramping, bleeding or urinary symptoms. Otherwise, contact your doctor immediately.
For more information or to book an appointment, please visit Medcare or press 'Click to Contact' to submit your inquiries.
Authored by Dr. Maya Alwan
Specialist Obstetrician and Gynecology
JBR and Motor City Medcare Medical Centers