Back-to-school can be an exciting yet stressful time for kids as well as parents
Posted on
11 September 2018
|
Last updated on 31 March 2019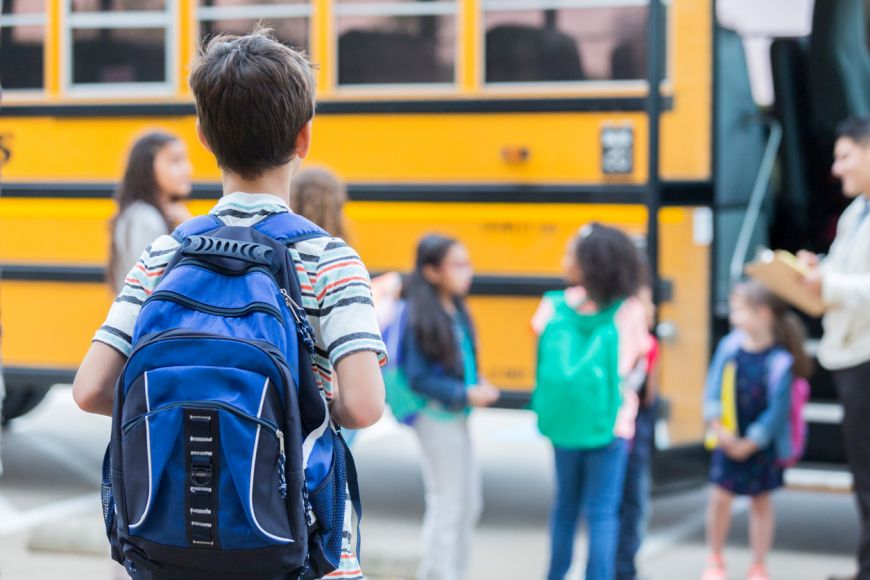 Back-to-school time can take a toll on both children and parents alike.
Living in Dubai or anywhere in the world, this time around of the year can be stressful and overwhelming as the kids are headed back to school and the parents are busy with putting everything in place so that the children can start their new school year on a happy and stress-free note.
Experts at Medcare understand the pressure the kids feel during the back-to-school time of the year. Here are 10 ways in which parents in Dubai can ease back-to-school stress for their kids.
1. Talk openly with your kids about their feelings; make sure they are well-prepared and well-adjusted.
2. Visit the school in advance, meet the teacher and familiarize your child with the new environment.
3. Set up some play-dates if possible with kids in the neighborhood who will be attending the same school and grade as your child or ride the same bus.
4. Have a backup transportation mode planned in case your kids miss the bus.
5. Set your kids' sleep schedules back to "School Time" two weeks before school opens.
Insufficient sleep is associated with less concentration and lower academic achievement. The optimal amount of sleep for younger children is 10-12 hours per night and for adolescents is 8-10 hours per night.
For better sleep have your child turn off electronic devices well before bedtime.
SEE ALSO: Polycystic Ovary Syndrome (PCOS): Symptoms, Causes and Treatment in Dubai
6. Include your kids in back-to-school shopping by letting them pick out their items.
Choose a backpack with wide, padded shoulder straps and a padded back. Remind your child to always use both shoulder straps to avoid muscles strain.
Backpack should never weigh more than 10% to 20% of child's body weight. Adjust the pack so that the bottom sits at your child's waist. Remember that rolling backpacks still must be carried upstairs.
7. Give your child responsibilities at home for easy adjustment at school.Your child will be expected to sit still for periods of time at school, be quiet, listen to others and follow the rules.
8. Encourage your kids to lay out their school clothes and to pack their school bags before they go to sleep at night.
SEE ALSO: What is Flu Vaccine and How Does it Help in Preventing Influenza
9. Encourage your children to have balanced meals throughout the day. Children who eat balanced breakfasts and lunches function better at school; have better concentration and more energy make sure they eat a breakfast that contains protein.
Choose healthy options to send in your child's lunch box, involve your kids in creating and preparing their daily menus.
10. Create an after-school schedule that allows time for snack, relaxation, play and study.
11. Find a quiet and consistent place at home, without distractions to study and do home work.
For more information or to book an appointment, please visit Medcare or press 'Click to Contact' to submit your inquiries.
Dr. Nasma Karawi
Specialist Pediatric
Medcare Medical Center, Sharjah