Tired of seeing pages and pages of puppies, flowers and Justin Bieber? Then make your own that suits your own taste!
Posted on
14 January 2016
|
Last updated on 19 January 2020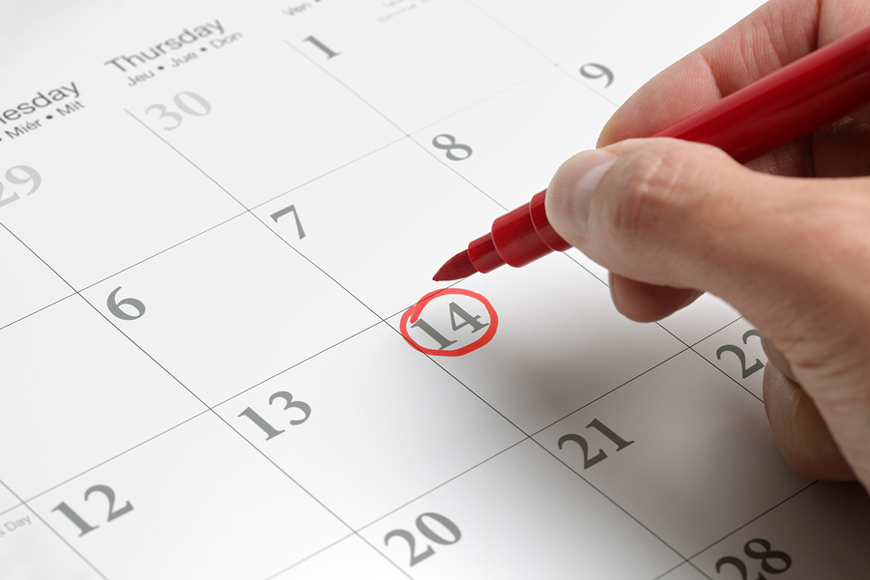 If you're not dab-hand at crafting, these simple tutorials is extremely easy to follow to create a calendar that will suit anybody's or any home's style.

Idea 1
This version is so perfectly customisable to the way you work... And the best part, it's all made out of office supplies!  
Source a flip chart or board from your local craft store or office, whatever colour you wish it to be that suits your taste or home decor. Having a flip board as your calendar base makes it really easy to hold business cards or flyers in the future that you don't want to lose. 
---
You might also be interested in:
---
Simply grab some A4 paper, or the size of paper that fits your clipboard, and rule out and handwrite, print or stamp the months of the year. 
Next, grab some fun coloured paper of your choosing, and create tabs for the bottom of each month to allow easy access and finding of the month you need. 
To finish off, tie a pencil to it so you're never searching for something to write - and if you make a mistake, you can always erase it! 

Idea 2
How cool would this be? If you have an exposed refridgerator, don't bother taking up wall space or cupboard space and use your own fridge as a calendar! 
Simply create print outs of the months, days and numbers with hand drawn circles around each. Once you've printed the sheets out, cut around the words and numbers. Then adhere them to magnetic sheets. Then cut them out once more and hang them on your fridge! 
SEE ALSO: Take part in an ExpatWoman fair! 
This one's really simple to make! 

Idea 3
Do you know those paint cards you always go home with in your handbag after a visit to the hardware store? Yep, they make the most perfectly easy and colourful DIY calendar you can have. 
Back them onto white paper, or card, and insert into a frame that you can write on with whiteboard pens. Easy peasy!
---