They're set to open during the first week of July at two locations
Posted on
1 July 2018
|
Last updated on 19 January 2020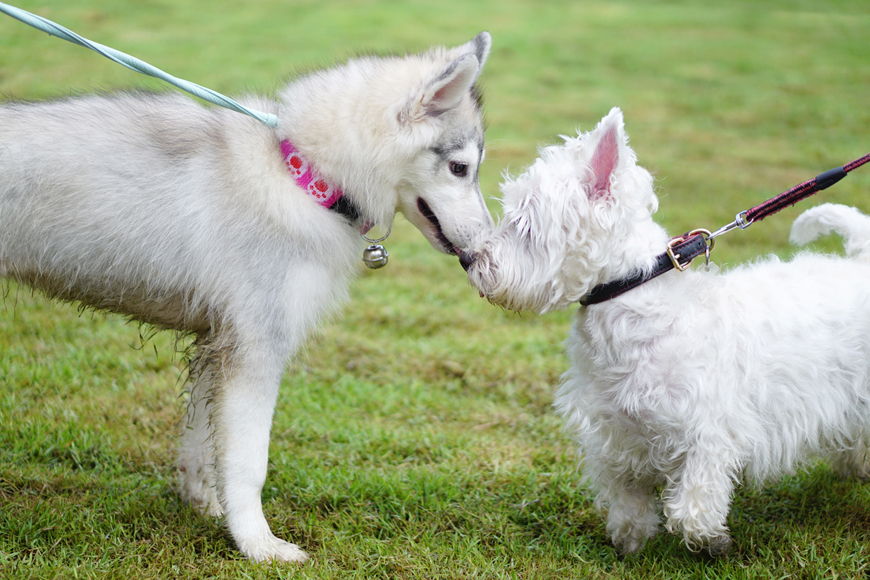 If you live in Springs, Meadows or the Lakes and you have four-legged family members, rejoice! Now there'll be two safe spaces for you to enjoy together.
Residents of any one of the Emirates Living communities will most likely already know the news that two dog parks are set to open this July.
Dog-owners living in any of the MSL communities - Meadows, Springs and Lakes - will no doubt be thrilled of the news that there will be not one, but two new spaces for you and your pooch to patrol.
According to a recent newsletter sent to residents, the communities are 'dedicated to all dogs in Emirates Living'.
Where are the Springs dog parks in Dubai?
The two new dog parks are set to open by the first week of July - yes, that soon!
One will be in The Springs 15 drive (that stretch of green land behind Springs 12 and Springs 15), and the other will be behind the Emirates International School by the petrol station and mosque.
SEE ALSO: The big list of dog-friendly cafes and restaurants in Dubai
"Pet owners from all Emirates Living communities will soon have a lively recreational spot to bond with their canine companions", the newsletter reads.
It also explains that the parks will be fenced, shaded and will help to keep dogs entertained for hours. There will also be lights that will allow owners to stay back even after the sun goes down - a blessing, no doubt, for dog-owners during the summer months!
Image credit: Emirates Living
Who can use the Springs dog parks in Dubai?
While the newsletter does not explicitly say, it's very safe to assume that these parks will be open to Emirates Living residents only.
Much like the dog park in the Greens, whereby only Greens residents are able to access it, we're sure these two new dog-friendly spaces will be accessibly only to tenants of Springs, Meadows and The Lakes.
So if you live in any of these communities, and have furry family members, make sure to check out these new spots out!
What other dog parks are there in Dubai?
As we've said, these two new spots will be for the surrounding communities - but if you don't live in any and you're still eager to discover a place you can hang with your pooch, there are some other places.
If you live in the Greens, of course, there is a dog-friendly park for Greens tenants you can visit regularly.
There's also a 1,000 square metre dog park in the new Sustainable City - open for all for a AED 600 registration fee. Alternatively, for an indoor experience, try My Second Home in DIP. Not forgetting one of our favourite places - Bark Park in Al Awir.
SEE ALSO: Dog-friendly beaches in Dubai... Important advice for owners
Other dog-friendly places in Dubai include Burj Park, Green Community and DIP, and the vast desert space behind Arabian Ranches, Mirdif and Barsha 1.
Further afield, you'll find Kite Beach and Al Reef are dog-friendly places in Abu Dhabi, as well as Pawsome Park in RAK and the Kite Beach Center in Umm Al Quwain.
Walking dogs off-leash in Dubai: important advice to remember
While these two new Springs dog parks are a blessing for all those in the surrounding communities with dogs, we must still warn dog owners living here to be aware of the laws surrounding dogs in Dubai and the UAE.
It is illegal to walk your dog off-leash in any public place.
This has been the case since 2017, when a law was enforced for owners to ensure that dogs are kept on a leash at all times when on public property - sadly, this means dog-friendly parks too.