New law approved to allow domestic workers one day of paid rest per week and 12 hours of rest per day
Posted on
4 October 2017
|
Last updated on 19 January 2020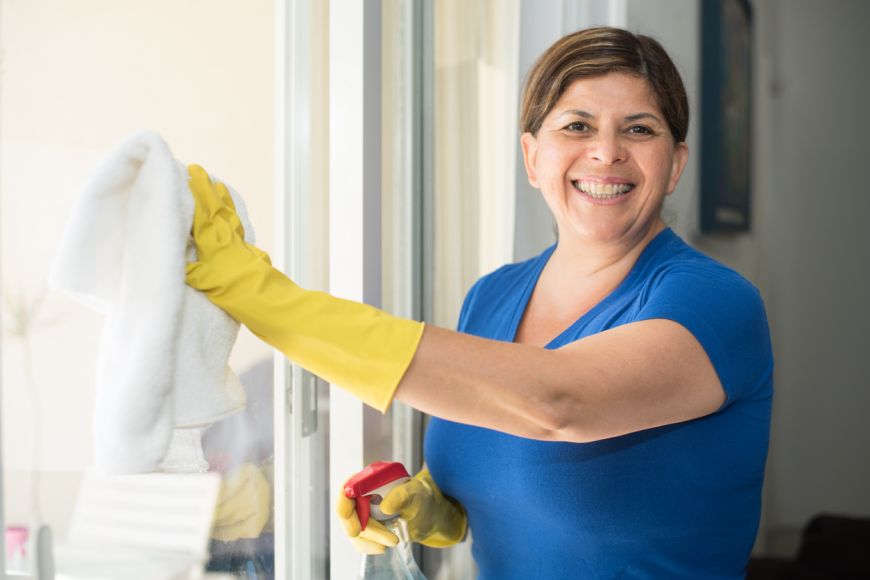 Domestic workers had a sigh of relief last week after President His Highness Sheikh Khalifa bin Zayed Al Nahyan has issued Federal Law No. 10 of 2017 on support service workers.
Until recently domestic workers didn't have many rights in the country. This was so bad that the Ministry of Human Resources and Emiratisation didn't acknowledge disputes between sponsors and workers. Instead the police were called out to deal with it, and on occasion it would be escalated to the criminal courts.
Saqr Ghobash, Minister of Human Resources and Emiratisation said the law will work to achieve balance, regulate the contractual working relationship, and provide legal protection of all concerned parties.
The new law includes 41 law articles that cover provisions on tariffs, recruitment and employment offices, labour contracts, employer and employee obligations, inspection, penalties, holidays, end of service indemnity, termination of contract and settlement of disputes.
Employers and recruitment agents who fail to adhere to these laws can face a fine of up to Dh10,000.
---
You might also be interested in...
---
Within the new law, domestic workers are entitled to:
12 hours of rest per day, 8 of which must be consecutive
One paid day off per week
30 days medical leave per year
Keep their personal documents such as their passport and ID with them
Employers must:
Pay workers' wages no later than the 10th of the following month
Provide a round-trip ticket to home country every two years
Provide medical insurance
Provide decent accommodation and meals
Provide working clothes, if the employer requires the worker to wear a uniform
Employers are not allowed to:
Assign tasks not assigned not specified in the labour contract
Expose the worker to any physical harm
Sexually harass workers verbally or physically
Employ anyone who is younger than 18 years of age
Deduct any amount of money from the worker's salary or end-of-service pay except for repair for damages caused by the worker or debt payable. The deductions might not be more than one quarter of the worker's salary
Recruitment agents must:
Send a copy of the job offer to the worker before he/she leaves their home country
Ensure that the labour contract indicates the terms and conditions of employment
Brief workers on what authorities they can complain to if any of the new laws are not adhered to
Tadbeer centers (to replace recruitment agencies) must facilitate orientation, training and a proper visa
SEE ALSO: 5 Reasons Why You Should Hire Home Help
General rules and regulations
Workers must be treated decently at all times and may not be exposed to violence
The labour contract must be accredited by the MoHRE
There may be a probation period of 6 months. During this period, the employer may terminate the worker's contract and the recruitment agency must bear the cost of the worker returning home
Either party may terminate the contract if either party fails to meet the obligations. The contract can however not be terminated if all the obligations are being met
If the worker resigns without telling the employer, the worker must inform the MoHRE within two days
If the worker leaves without a valid reason, the employer must inform the MoHRE within five days
Disputes may be referred to the MoHRE by the employer or worker.The MoHRE will try to resolve the matter within two weeks. The matter will be referred to a court if it is still unresolved at that time. Workers are exempt from paying court fees if they filed the case.
Recruitment agents may not solicit or accept prior to or after any form of commission from the worker in exchange for employment
These laws are applicable to the following 19 categories (for households only): housemaid, private sailor, watchman and security guard, household shepherd, family chauffeur, household horse groomer, household falcon carer and trainer, domestic labourer, housekeeper, private coach, private teacher, babysitter, household farmer, private nurse, private PRO and private agriculture engineer.
This new law will come into effect two months after it has been published in the official gazette.