The scheme aims to connect an officer with residents in your community to monitor crime
Posted on
13 January 2019
|
Last updated on 31 March 2019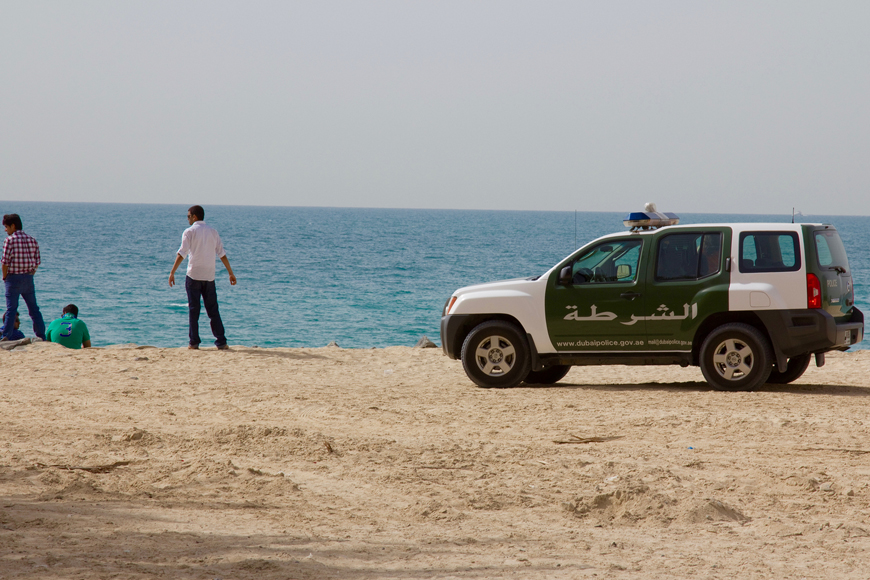 Dubai as a whole is often described as a relatively safe, if not one of the safest places to live for expats.
Thanks to harsh penalties and punishments and efficient law enforcement, the crime rate tends to stay rather low across the emirate.
With that in mind, it's important to remember that Dubai is a city - petty crime does exist, and you yourself may fall victim to this behaviour if you're not particularly cautious.
Communities, especially those filled with villas and townhouses within close proximity of each other, tend to be easy targets for theft - or you may find yourself in a neighbourly dispute, or your vehicle has been damaged.
SEE ALSO: Hundreds of drones create HUGE portraits of Dubai's rulers
Whatever the reason may be, involving the authorities is generally the go-to way to settle an issue here in Dubai.
And now, thanks to a new scheme launched by Dubai Police, seeking the assistance of the police is much easier.
In an announcement made earlier in January at an open-meeting with Dubai Police volunteers, Dubai Police have launched the "Policeman in Your Neighbourhood" e-platform to help monitor and solve crimes in residential areas.
The scheme works as a community policing and e-volunteering platform, and helps Dubai Police offers to act as a liaison between the emirate's citizens and residents and the General Command of the Dubai Police, to monitor and solve problems in residential areas.
Taking "Policeman in Your Neighbourhood" online
While the initiative is not a new thing in Dubai - it was originally launched in 2013 by the Deputy Chief of Police and Public Security in Dubai - it's transition to an online e-platform makes it much easier for Dubai Police and residents to use it.
"It aims at addressing negative phenomena, reducing crime rate, following-up police community reports and serving people in residential districts," said Sheikha Al Abdouli, head of awareness at Dubai Police's crime prevention department.
SEE ALSO: Now you can ride the ferry between two popular Dubai malls
First Lieutenant Engineer Khalifa Al Roum, Secretary General of Dubai Police Youth Council, said the platform would be available over Dubai Police's external network to measure the performance of police at solving various problems in residential areas.
With the launch of the e-platform for the community initiatives, it's now easier for residents to have a more proactive role in safeguarding the interests and members of their residential districts, through the help of Dubai Police.