Enjoy a fabulously festive day out for all, and come and mingle with the ExpatWoman team at our annual Festive Family Fair event!
Posted on
29 December 2013
|
Last updated on 11 December 2017
Christmas for the ExpatWoman team always starts early each year, as we work to bring you the most festive, fun-filled day out on our calendar... The ExpatWoman Festive Family Fair! This hugely popular, annual event aims to kick-start the festive season in the emirate so come along for a fantastic day out filled with carols, Christmas shopping, entertainment and much more! 

When: Saturday 18th November, 2017

Time: 10.00am - 5.00pm

Where: Dubai Polo & Equestrian Club

Location: Click here for a map!

Pets: Sorry, not allowed

Entry: FREE! 

Parking: See here

FAQs: See here
Everyone is invited to join us at our annual event.
It's our most popular event of the year so we have no doubts that you'll enjoy your day with us.

Each year we've brought Christmas to the sandpit early, and this year is set to be bigger and better than ever! Bring the kids, your family, your friends... Hey, bring your in-laws too! Why not? We can't wait to see everyone on the day.
You'll be able to start your Christmas shopping early, with hundreds of craft stalls, pop-up fashion boutiques plus a huge range of goodies that appeal to just about everyone. Treat you or your loved ones to some great stocking fillers, or maybe some jewellery? There'll be arts and crafts too, plus fantastic curios for your home.
Don't worry, there'll be plenty to do to keep the kids entertained too, including our very popular Santa's Grotto.
That's right, our favourite Santa's Grotto will make a return this year.
Which means Santa himself will be joining us on the day and you and the kids will have chance to meet him... A great way to kick start the Christmas festivities for any family. 
Make a day of it too, as there will be onsite refreshments and a bar available throughout the event. 
Do you want to know the best bit? It's FREE entry! 
---
Entertainment & Activities
---
Santa's Grotto
Grab the chance to meet the main man himself, and let your kiddies share their Christmas list with him... Your kids could walk away with a gift, too!
Polo Match
Like every year, attendees at our annual Festive Fair will have the chance to witness all the great action of a live polo match!
Santa's Parade
Yes, not only will we have Santa's Grotto where you and the kids can line up to see the main man, but we'll have a parade around the venue for all visitors to wave hello to Santa himself. Not forgetting there'll be character mascots we all know and love walking around, as well as Santa's elves that you can grab for the perfect picture opportunity!
Crafter's Market
You'll find some of the most unique gifts in Dubai, just in time for the holiday season, at our Croutique crafter's market!
Zones
We have a range of partners and supporters showcasing the best products and services in the UAE, and offering some great prizes on the day, too! We have different zones throughout the event. For more information click here. 
Refreshment Facilities
Visitors on the day will find various facilities for food and beverage onsite and in different areas of the event. With various food trucks, you won't be stuck with cravings. 
---
---
Who'll Be There?
We're so excited about our annual festive fair for 2017... Let's take a closer look at some of the stalls and companies that will be there, plus the hundreds of stalls visitors will be able to browse and enjoy! 
Remeber to keep checking back as we update this page with news, information and announcements about the 2017 fair!
Click on the following links to navigate to the part of the page that you are interested in:
Silver Sponsors | Bronze Sponsors | Mums' Zone | Fashion and Beauty|   Health | Lifestyle | Home | Car | Food and Beverage |  Entertainment
---
Silver Sponsors
---
Imagine Cruising
Imagine Cruising, in partnership with dnata Travel, is a firmly established cruise provider based in Dubai, offering cruises around the world.
We take a different approach to cruising: our passion for bespoke travel is backed up by years of experience, and over time we have built up a committed team of knowledgeable cruise consultants with first-hand knowledge of cruise lines and port destinations across the globe. We work with all the major cruise lines, travelling to all seven continents. We can offer what others cannot, with a wealth of industry expertise that doesn't exist elsewhere in the Arabian Gulf, and when you book with us we'll be with you every step of the way.
Imagine Your Perfect Cruise
Perhaps it's a sun-soaked two weeks cruising the Caribbean, or maybe you long to discover the intriguing history and culture of Europe – whatever type of cruise holiday you're looking for, Imagine Cruising can help you find it.
A Unique Approach
We offer thousands of cruises to suit every budget and expectation and if you're looking for excellent value for money, you won't be disappointed – our dedicated cruise experts access the best holiday offers from every major cruise line.
For those looking for a special treat, we also offer an exceptional collection of tailor-made cruises in our Tailor Made Collection that give you that little something extra you won't find on your normal cruise holiday. Balcony upgrades, lavish overnight stays in dreamy locations and much more grace the itineraries of these exclusive offers. We also offer plenty of fantastic local cruises so you can delve into destinations around the Middle East.
Talk To The Experts
Whether you're planning a family reunion or a relaxing retreat, all of our sales specialists will provide you with the best options around. Because we know the cruise business, we don't only guarantee exceptional insider savings and special fares, but we provide all of our customers with top-notch personal service every step of the way.
Call us today and find out how our first-hand product knowledge, superior customer service and passionate, well-travelled staff can help you create the perfect cruise holiday.
 
---
Speedex Tools
Speedex Tools is a pioneer of the comprehensive Hardware store concept in Dubai providing a complete Hardware and Tools solution for professional users performing critical task in Middle east region through our three wholesale showrooms in Deira, a retail megastore on Sheikh Zayed Road and adding up with online shopping concept reflecting the company`s strategy of strengthening its market presence in the region.
Speedex offers more than 15000 product. Besides our ongoing retail and wholesale activities in UAE, Speedex is  a leading importer and stockist of hand tools, power tools, security locks and builder`s hardware in UAE and re-exports the same to all major countries including Saudi Arabia, Kuwait, Qatar, Iran and Africa with our wide range customer base from various industries.
At ExpatWoman's Festive Family Fair, the Speedex Carnival will be hosting a variety of different games and activities!
Visit Speedex for a chance to win at Yato Yard Games, DIY Challenges, Speedex Products Ring Toss, and a Blindfold test! Winners will walk away with some fabulous prizes!
---
Cobone
Featuring daily deals on the best things to do, see, eat and buy in Dubai. Cobone is an easy and fun way to get fantastic deals on great experiences in your city. Shopping with Cobone is easy! We only offer deals on great experiences and products that we would love to try ourselves. So you know you are getting a secure and unique experience each time a Cobone deal goes live. www.cobone.com
Come along and meet the Cobone team at the festive fair for your chance to spin the wheel and win some great giveaways!
---
Bronze Sponsors
---
The Giftbox
The Giftbox is located in Arabian Ranches retail centre and offers an eclectic mix of homeware gifts, toys, jewellery, greetings cards, children's books and more. We also sell postage stamps and offer a gift wrapping service.
---

Croutique
Calling all crafters! We'd like to introduce you to Croutique.com, the home for unique crafts, boutiques and gifts. Come visit the fun creative team, find out how you can get involved with Croutique and enter your chance to win a hamper worth over AED 1000 of unique products!
---

The Treasure Chest
Looking for unique toys, toys from childhood, or fun stocking-fillers? Then look no further than the Treasure Chest! Visit them in the Kids' Fun Zone area at the Festive Family Fair. 
---
Mums' Zone
EWmums
EWmums is a vertical of ExpatWoman.com focused at mums in the region and worldwide. It's a vertical within the main site, whilst having its own identity and being a standalone website.
In dual languages of English and Arabic, EWmums features articles, facts, advice, useful widgets, tips and information that is invaluable to women; from planning to conceive, pregnancy and every stage through to parenting older children.
The wealth of interactive features on the website include forums for discussing relevant issues that face women at all stages of motherhood and parenting, features that allow you to calculate ovulation dates, due dates as well as popular baby name search engines - all in English and Arabic.
---

Little Wonders
Little Wonders Nursery School was established in 2005, by qualified professionals in the education field. We have two nurseries, one in Dubai (Al Manara) and one in Sharjah (Al Tawun). Our primary goal is to provide the highest quality childcare and early year's education that is both accessible and affordable.
At Little Wonders we understand that life as an expat can be hard without family around to support you, which is why we are open from 7am  - 6pm Sunday – Thursday and we are open practically the whole year round!
Little Wonders follows the British Early Years Foundation Stage curriculum (EYFS) and ensures that your child is gaining the best learning out of their experiences through observations and specific age appropriate planning. Little Wonders strives to create the best possible learning environment for your children to play, discover and achieve.
At Little Wonders our curriculum is infused with the Born Smart Brain development program (www.born-smart.com) as well as the Step Up Physical Development curriculum (Adapted from Singapore Sports Curriculum) in our dedicated Physical Development room.
Unlike other nurseries, our teachers provide parents with online daily communication and online observations and learning journeys based on EYFS assessments via the eyLog which can be viewed either online or via a parent app on your phone.
In our Al Manara branch, our villa consists of 8 classrooms with an indoor soft play and physical development room, a library, a role play area, a sensory garden, a sensory spa, a huge sandpit, two large outdoor play areas, a water play area and a clinic with a DHA licensed Nurse. In Sharjah we have 5 well equipped classrooms, an exploration area, soft play area and sensory area.
 
At Little Wonders, your child will be safe, loved and stimulated in an efficient, well maintained and above all, homely environment. We will promote a healthy understanding and respect for natural values and cultural appreciation of the country we live in, in all aspects of the nursery.
Visit Little Wonders with your little ones at our Festive Family Fair for some facepainting, story telling, puppet shows, arts and crafts, bubbles, balloons, and giveaways! Little Wonders will also be running a competition where one lucky guest will win 1 week of winter camp!
---
Dwight School Dubai 
 
Opening in Dubai in September 2018, Dwight School will offer the IB curriculum at all stages of schooling from Pre-K to Grade 12.  Founded in New York (USA) in 1872, Dwight has and continues to provide a personalized experience for each student through the academically rigorous International Baccalaureate (IB) curriculum.  Dwight is dedicated to "igniting the spark of genius" in every child. We are proud to say that Dwight School is recognized by the IB organization as a world leader in international education.
 
With a solid foundation of proven results from implementing our educational methods at our campuses around the globe, we are highly committed and strongly motivated to developing and delivering the best and most innovative International Baccalaureate school in the Middle East
 
We believe that Dwight School Dubai will bring the innovative mindset that the students of Dubai are eager to attain. Dwight's network of schools around the world will also allow its students in Dubai to enjoy a unique global and cultural experience.
 
Please visit us at the ExpatWoman's Family Festive Fair to learn more about Dwight School Dubai and its unique approach to 'igniting the spark of genius' of every child.
 
 
---
Fashion and Beauty
---

Vivandi 
Established in Dubai, UAE in 2000, Vivandi has grown to become a prominent distribution firm of premiere hair, beauty and lifestyle brands recognized globally to consumers and businesses across the Middle East and the entire Gulf region.
As the exclusive ambassador to a selection of high caliber beauty and lifestyle brands, VIVANDI Trading is a distributor best known for its steadfast commitment to professionalism that reflects in their passion for international beauty & wellness products.
As part of the ever changing beauty & hair industry, Vivandi Trading is always searching for ways to challenge, innovate and reinvent themselves. They endeavor towards staying ahead of trends and technology in order to ensure the satisfaction of the clientele, manufacturers, employees and the community at large.
A true understanding of the industry combined with a strong dedication to customer service, has helped VIVANDI Trading gain significant market share while earning a respected reputation within the region's medical and beauty businesses.1)      We will be providing a free hair/scalp analysis and consultation with one of our expert for every one who visits us during the event and would be interested.
Visit Vivandi at the Festive Family Fair for some samples of their amazing products and a fun little hair styling for girls!
---
Sante Fe Relocation Services
Santa Fe Relocation is a global mobility company specializing in managing and delivering high-quality relocation services. Our core competence is providing services that assist you and your family in relocating and settling in a new country. 
 
We can assist with moving services (domestic and international household goods shipments), immigration and home/school searches
A key strength is our ability to manage these services through our own operations around the world. With over 100 owned offices in 44 countries across 6 continents, Santa Fe can deliver high-quality relocation services to an exceptional standard - worldwide.  Our 2,900+ dedicated professionals speak more than 100 languages and deliver approximately 60,000 international and 15,000 domestic relocations annually.  As a business handling relocations anywhere in the world, our cultural diversity, local presence and depth of experience means that there is no other relocation company that can support our clients to the same level.  Santa Fe's ambition is to make it easy for companies and people to live and work freely and flexibly around the world. For more information, visit us locally at www.santaferelo.com or follow us on Facebook, Twitter and Instagram.
Visit Santa Fe's Gingerbread House in the Mums' Zone at the Festive Family Fair!
---
The Health Bank
Who do you turn to when your child is unwell? Who do you call when you fall ill in a foreign country? Where do you store all your family's medical records and information?
The Health Bank is a trusted health management company that specializes in helping you manage your health and wellness through a unique variety of services. We compliment any health insurance plan by offering you and your loved one's a single point of contact for personalized, proactive care and support.
 
Membership benefits include:
·         Universal Electronic Health Record (EHR): Be in control of your health. We collate and digitalize all necessary past medical records. You have access to your records through a secure online portal and mobile app. Comprehensive, up-to-date EHRs can reduce errors, improve safety, and support better outcomes.
·         Global Nexus: We have a global network of 25,000+ healthcare and wellness providers in over 150 countries. Get reliable, quality care when you need it most.
·         24/7 care coordination: Let us be your trusted companion. Our professional Care Coordinators are your sole point of contact when it comes to your health and wellness needs.
·         International medical advice: Be at peace knowing a physician is just a phone call away. Get the advice you need 24/7, no matter where you are in the world.
·         Remote second medical opinion: Be confident that you are making the right medical decisions. Request a remote second medical opinion from a leading centre of medical excellence.
·         International travel assistance: Get the information and support you need when traveling abroad. Pre-trip advice on visas, inoculations, health risks and more.
·         Emergency medical evacuation: Travel with the peace of mind of knowing that timely and efficient care will be coordinated for you and your loved ones if ever need be.
·         Innovative wellness programs utilizing your DNA: For individuals interested in innovative wellness offerings, we provide bespoke wellness plans designed using your unique genetic information. 
Access to aesthetic and anti-ageing consultant. Interested in discussing aesthetics and anti-ageing treatment options? We connect you with a highly sought-after unbiased, trusted and qualified consultant who will help guide you and provide you with top-tier physician referrals.
Unbeatable prices for extra help. Whether you require a midwife or a nurse at home, or a personal trainer and a dietician, we connect you with top providers at preferred rates.
 
Whether you are fit and healthy, or suffering from a chronic condition, we have a package that will meet your family's needs.
 
Join The Health Bank today, for peace of mind tomorrow.
 
www.thbglobal.com
[email protected]
+971 4 557 3508
---

Drs. Nicolas & ASP
For over twenty year, the 'Care Philosophy' of Drs. Nicolas, Sven and Joan Asp that is shared by their globally handpicked Dentists, Specialists, and Medical Practicioners is still the driving force in their everyday challenge defined as Excellence in Patient Care. 
Drs. Nicolas & Asp, the Largest Private Dental Healthcare Provider in the UAE, with Medical and Aesthetics Services, located in Jumeirah, Marina Walk, Souk Al Manzil - Downtown Burj Khalifa, Uptown Mirdif, Jumeirah Beach Residence and The Paediatric Dentistry Center.
Visit our website for more information:
www.nicolasandasp.com
---
German Dental Oasis 
The establishment of the clinic German Dental Oasis was guided by the idea to enlarge the activities from Germany and to be part of the fast growing community of Dubai.
Bringing the best in dentistry from Germany to the UAE, being part of the vision inside Dubai Health Care City where we gathered the best doctors of the world to offer the best possible treatment for the citizen of the Gulf region.
---
Physio Art 
Combining the science of healthcare with the art of individual attention, PhysioArt delivers a comprehensive and holistic approach to patient rehabilitation. Focusing not only on the current condition but also the rejuvenation and education of lifestyle, our vision is to be the most trusted health partner for rehabilitation in the region.
We treat a wide variety of conditions in particular in the areas of musculo-skeletal treatment, exercise physiology and women's health therapy. The focus is on manual therapy, including mobilization and specific soft tissue massage, often accompanied by electrotherapeutic and exercise therapy.
Education plays a vital role in the successful prevention and rehabilitation of injuries. We work with our patients, doctors, corporate clients and schools to instill the necessary changes that will bring sustainable rejuvenation to their lifestyles and hold regular education seminars to help in the prevention of disease and disability. Back School classes (stretching, strengthening, back care and education) are also available to help our patients achieve and sustain positive results.
Visit Physio Art at the Festive Family Fair! They'll be doing lifestyle and posture assessment on the day with giveaways for children. There will also be a lucky draw that will include a memory foam lumbar support as well as 5 session of either Physiotherapy/Yoga sessions/Pilates sessions!
---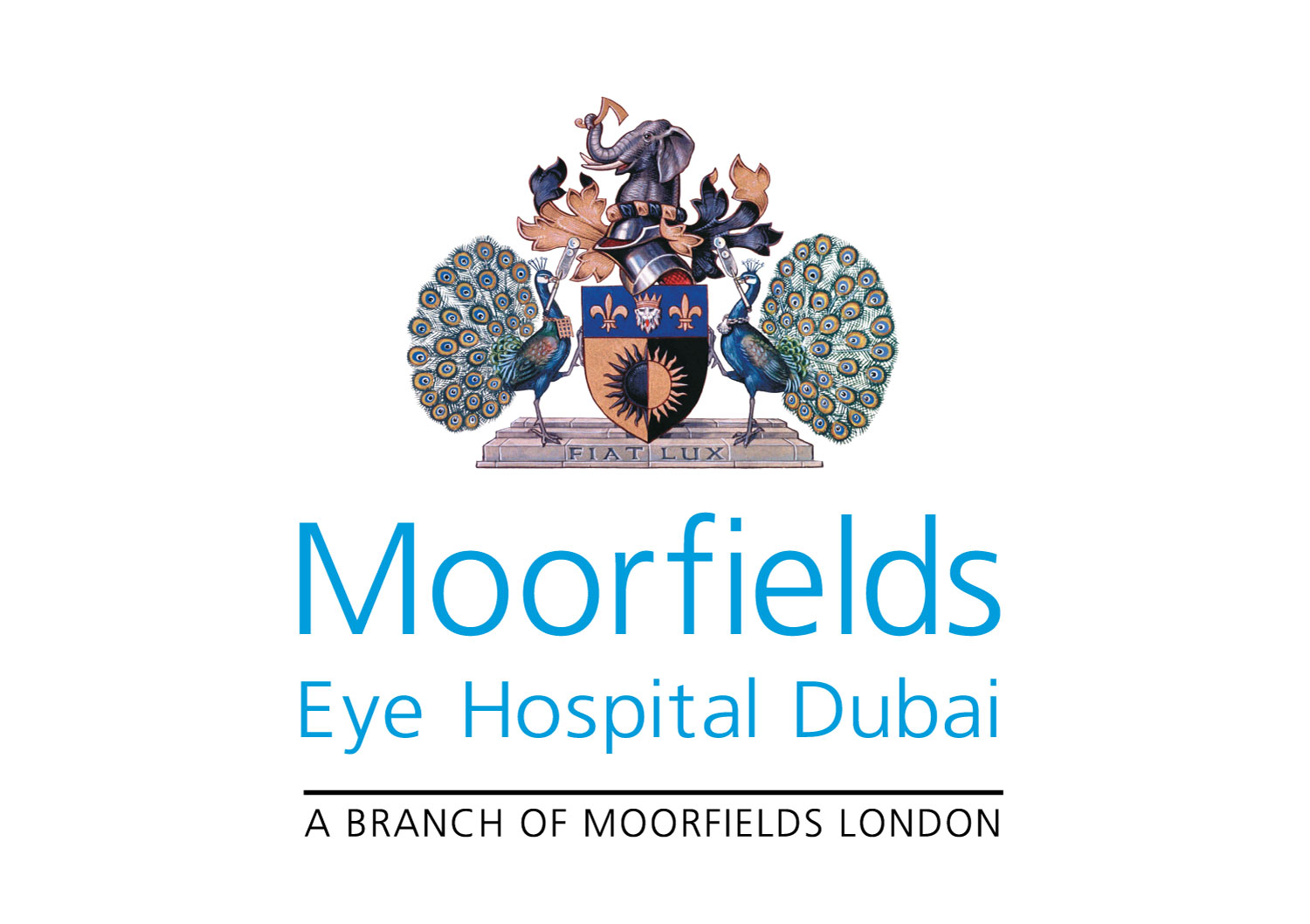 Moorfields Eye Hospital Dubai 
Pioneering eye care for over 200 years
Located in Dubai Healthcare City, Moorfields Eye Hospital Dubai, is the first overseas branch of Moorfields London, the oldest eye hospital in the world. Moorfields Dubai delivers the same exceptional standard of diagnosis and treatment of eye diseases which restrict eyesight and even cause blindness. 
Highly qualified consultant eye doctors and medical team 
Moorfields Eye Hospital Dubai employs very experienced eye care consultants most of whom have trained or worked at Moorfields Eye Hospital London. Most of our Consultant Ophthalmologists are permanently based in the Middle East to provide excellence and continuity of patient care. Our support staff includes optometrists, orthoptists, an ocularist and pharmacists all of who have been chosen for excellence in their respective fields.
World-class eye care services and facilities 
Moorfields Eye Hospital Dubai delivers a full range of eye care services from simple eye tests to complex eye surgery. Experienced eye specialists in their respective fields carry out all procedures including LASIK and treating glaucoma, cataracts, lazy eye, squints and retinal eye diseases associated with diabetes. The world class facilities at Moorfields Eye Hospital Dubai set the highest benchmark for eye care in the Middle East.
 
Visit the Moorsfield team at the Festive Family Fair for your opportunity to:
Consult with a aediatric ophthalmologist and answer any children's vision related questions ( 10am-12pm)
Consult with an orthoptist and answer children's movement of the eye related questions (12-2pm)
Consult with a corneal and refractive surgeon and answer any questions related to eye care in general and vision correction surgery, or dry eye, or other eye related problems specifically  (2pm-4pm)
Receive special offers for discounts on vision correction (LASIK) surgery and Botox around the eyes 
Enjoy fun activities like face painting, balloon bending, a temporary tattoo artist, and bubble machines!
---
Lifestyle
---

Stu Williamson
Stu Williamson Photography Dubai was established in 2006 and has expanded over this time from studio-based photography with 5 members of staff through to a company employing over 50 staff, photographing across a range of disciplines around the world.
Each of our photographers have their own unique style which Stu Williamson Photography carefully match to our clients. This has helped us to gain many high profile commissions throughout the UAE from clients such as Armani at the Burj Khalifa, the Jumeriah Group's Burj Al Arab and His Royal Highness Sheik Hamdan Bin Mohammed Al Maktoum.
 We specialise in contemporary and avant-garde family portraits, creating timeless images that are artistic and vibrant. With over twenty years at the forefront of the European photographic industry regularly achieving worldwide acclaim for our portraits.
Our contemporary and avant-garde photography skills are also applied to our business portrait photoshoots. Business portraits needn't be formal and boring. With a Stu Williamson Photography business portrait, you can be assured of getting a portrait that matches your business style. Photoshoots can take place either at our specialist studio in Dubai or at your business location.
We lead the way in commercial photography. From exterior architecture to interior design, pack shots and advertising images, our breathtaking photographs capture the essence of any of our clients needs.
There's no doubt about it. We're the most sought-after school photographer in the UAE, photographing over 130,000 students at over 140 schools and nurseries every year. Our unique combination of brilliant photographs and efficient ordering system is unbeatable. That's why we remain the go-to photographer for many schools year after year.
There's no better medium than photography for expressing yourself and for letting your imagination go wild. With our fantasy photography, you can be a superhero in your own unique and personalised scenes. Our concept photography goes one step further and creates beautiful fine art from your own imagination.
Visit our site for more information:
https://www.stu.ae
---
Isme by Jumeirah
Whatever your mood or destination, isme by Jumeirah™  revolves around your personal preferences, providing you with lifestyle and dining experiences that are uniquely tailored to you. Tap into a world of instant rewards bringing together the best that JUMEIRAH™ has to offer in the UAE.
Upon enrolment into isme by Jumeirah™, you will immediately be able to enjoy a whole array of complimentary seasonal dining and spa rewards. Through the isme by Jumeirah™ Mobile App, redeem the best food, leisure and fitness moments at a click, each time you visit your favourite JUMEIRAH™ venues in the UAE!
Be more than a guest. Be different. Become an isme by Jumeirah™ member today.
Visit isme by Jumeirah at the Festive Family Fair to order your Holiday Turkey! 
---
Trump International Golf Club Dubai
Trump International Golf Club, Dubai brings a style of golf inspired by the game's homeland blended with culinary excellence, white-gloved service and exceptional leisure facilities to create an elegant lifestyle oasis for Dubai's residents and visitors.  Situated in the heart of DAMAC Hills, it is a mere ten minutes from Sheikh Zayed Road, on the doorstep of Studio City and Arabian Ranches.
 
The expansive, architecturally designed Clubhouse offers sleek drinking and dining, a top floor infinity pool and fitness centre. With exceptional food, meticulous attention to detail and an elegant sense of style, Trump International Golf Club, Dubai provides a luxury lifestyle destination for international travellers and Dubai residents. Overseen by Italian-born Executive Chef, Fernando Galbiati, a collection of four sophisticated restaurants and lounges pair inspired cuisine that delights the senses. 
Visit Trump International at the Festive Family Fair for a pasta-making demo by Cehf Fernando Galbiati himself!
---
Goldfish Photography
Goldfish photography is a professional boutique photography & video production company offering Cinematic Video and Modern Dynamic Photography, with over 25 years of combined experience within the UAE and UK.
Their team is dedicated to bringing you a product that you are proud of, showcasing your company or event to the to the very highest standards. With commitment and passion to each individual project, all customers receive a personal and efficient service from start to finish.
---
Musica Maestro
Born in Dubai, in 2014, Musica Maestro is a music company founded by Italian composer and music teacher, Mr. Michele Gelmini.
We deliver services in the musical area to help our students learn to play piano in a fun and successful way.
Home Service: our qualified team of European teachers conducts lessons for children and adults in the comfort of the student's home.
College Exams: we prepare students for music-related colleges' exams such as Trinity and ABRSM.
On request, the company also provides teachers for schools, performers for hotels and events, and experts in music for private and corporate projects.
Our mission is to provide the finest music services for everyone.
---
Valtrans
Valtrans Transportation Systems and Services is ExpatWoman's Marshal Partner for the Festive Family Fair. Having met the needs for innovative and efficient transportation services solutions since 2003, they are the first company in the Gulf region to integrate network transportation solutions with hospitality.
Through a combination of clear-cut approaches and sophisticated technology, they deliver exceptional services, putting customer service at the forefront of everything they do. They marshals will guide through our carpark at the event and if you need any directions they'll be sure to assist! 
---
Hertz
The Hertz Corporation, a subsidiary of Hertz Global Holdings, Inc., operates the Hertz, Dollar and Thrifty vehicle rental brands in approximately 9,700 corporate and franchisee locations throughout North America, Europe, The Caribbean, Latin America, Africa, the Middle East, Asia, Australia, and New Zealand. The Hertz Corporation is one of the largest worldwide airport general use vehicle rental companies, and the Hertz brand is one of the most recognized in the world. Product and service initiatives such as Hertz Gold Plus Rewards, Carfirmations, Mobile Wi-Fi and unique vehicles offered through the Adrenaline, Dream, Green and Prestige Collections set Hertz apart from the competition. Additionally, The Hertz Corporation owns the vehicle leasing and fleet management leader Donlen Corporation, operates the Firefly vehicle rental brand and Hertz 24/7 car sharing rental business in international markets and sells vehicles through Hertz Car Sales. For more information about The Hertz Corporation, visit: www.hertz.com.
---
 Home
---
Kärcher 
Karcher Is a family-owned business founded in 1935, and is based in Winnenden, Germany and is the world's leading supplier of cleaning technology to the private, commercial and industrial sectors. The Middle East subsidiary opened its doors in 1998 and is located in Dubai. The Kärcher product range includes high-pressure cleaners, vacuum cleaners, steam cleaners, window vacs, vacuum sweepers, scrubber driers, vehicle washing bays, drinking water and wastewater treatment systems, dry ice blasters, cleaning agents, garden and household pumps, watering systems and drinking water dispensers.
Come and visit Karcher at Festive Family Fair for a hands-on experience of their products and to receive exclusive offers on the day!
Contact Information:
Kärcher FZE,
PO Box 17416
Jebel Ali Free Zone, South
Dubai, UAE
800 52 72 437
[email protected]
www.karcher.ae
---
Ambar Garden Furniture Dubai 
AMBAR born in Spain in Costa del sol (Marbella) in 2001, is specialised in manufacturing outdoor furnishings for restaurants, hotels, corporates and private customers. We have been in the Dubai market for 10 years now and we are thrilled at how far we have grown. We intend to leave a mark of excellence and class with our furniture on all our clients in the GCC market. We also cater to Africa and Europe. We have been fortunate enough to have Ambar being manned by highly qualified engineers and technicians, who are fully equipped to carry out the design, supply, installation and after sale services.
At the Festive Family Fair, Ambar will be providing exclusive 50% discount vouchers!
  
---
ROKOM FZE
ROKOM FZE was founded to create and fill a niche in the wireless telecommunications industry in the Middle East region. Providing a whole range of commercial and amateur radio equipment from basic 'Walkie Talkies' to the most sophisticated Mobile and Marine Radio with GPS Tracking and Communications Equipment.
THE LATEST EXCITING NEWS is our recently approved 'License Free' radio systems.Both in the form of a state of the art lP based radio system which can operate on any existing LAN/W|-Fi network * Perfect for Schools and Educational lnstitutes, Hospitality Outlets,Restaurants, Shops etc and the most recently approved radios operating on thecompletely license free 446MHz frequency. Perfect for indoor and outdoor communication to keep families and businesses in touch wherever you are.
Whatever your industry, hobby or family communications requirements are. ROKOM FZE are on hand to advise and provide you with the most appropriate and cost effective equipment to meet your needs.
---
The Box 
For over 10 years, The Box has helped customers across the Middle East live a bigger life, one box at a time. As the UAE's most preferred storage and moving provider, we've built a reputation of service excellence and filled our climate-controlled warehouses with all sorts of interesting stuff.
 
With storage units ranging in size from 16 sqft. to 3 000 sqft across 36 locations in the UAE, customers have easy access 24 hours a day. All facilities offer 24/7/365 security and CCTV monitoring because we've got you covered. Always.
 
So whether you're growing up, moving out, getting bigger or downsizing, The Box has a range of flexible storage solutions for every kind of change. Take the stress out of stuff, and put in in The Box.
 
Address:              P.O. Box 75583, Al Marabea Road, Al Quoz 1, Dubai, UAE
Phone:                 800-THEBOX [800-843269]
Email:                  [email protected]
Website:              www.theboxme.com 
---
4work 
CLEANLINESS AND WELL-BEING SINCE 1930
Vorwerk Vacuum Cleaners are very popular – and have been for generations:
One in every four households in Germany own a Vorwerk Vacuum Cleaner. Since its invention in 1930, more than 80 million Kobolds have been sold. Vorwerk quickly outsourced internationally and can now also be found in Dubai, UAE. Vorwerk never stopped to produce high quality vacuum cleaners that fulfil every requirement of having a clean & allergy free home.
---
Prop Shop Dubai 
The Prop Shop gives your event some WOW! We have the largest inventory selection of amazing props, individually hand cast and painstakingly finished by highly skilled craftsmen.
 
All our Props are ready to rent, saving you on design, production time & cost. Why not go for one of our themed packages? We cover the whole of the UAE.
 
We are passionate about what we do, and can bring our excitement & experience to your next project, party, conference, interior design or any event you want to make a WOW!
 
---
Entegra FM
Leaders in residential maintenance in Dubai, Entegra FM offers services across all trade disciplines, including plumbing, electrical, air conditioning and more. Entegra FM employs experienced professionals lead by highly qualified management team who understands the maintenance industry really well. Entegra FM provides 24/7 service desk and ensures prompt on-site response. Our commitment to customer satisfaction and proven track record is what sets us apart from our competitors in Dubai. 
 
Vision:
We strive as a company to be the partner of choice when it comes to providing quality and value-added property maintenance in the Dubai. 
Mission:
To bring innovative and sustainable property maintenance solutions to each and every household in Dubai. 
Visit Entegra at the Festive Family Fair for your chance to win:
5 Free AC Health Checks, 5 Free Annual Maintenance Contracts and 5 Free Snagging and Inspection Surveys! 
---
Cleanco
Founded in 1983, Cleanco has grown to become UAE's leading Facility Management Company. Our strategy has been strongly focused on integrating people, facilities, processes and technology into a single interactive solution, creating an optimal working environment, ensuring smarter business through optimized asset management.
We offer a wide range of services such as Cleaning Services, Corporate and Residential Maintenance, Rope Access Cleaning, Housemaid Services,Manpower Support Services as well as Facility Management. Our growth and improvement strategy remains squarely focused on how we tailor our solution as per client's requirements, manage risk and engage our team of 10,000 employees who relentlessly work towards achieving company's goal.
Our commitment towards customer services is reflected in our impressive client portfolio which includes Corporate, Industrial, Government, Healthcare, Educational, Hospitality and Residential Sectors.
Meeting the challenges and continually exploring the concept of quality services have allowed us to stride more consistently on the road towards success. Our strategy remains squarely focused on the innovation, service and results we provide our customers.
The overall strategy for the future is  strengthening our foundation by managing the basics to improve organizational efficiency and increase capacity by continuously innovating and upgrading our technological processes and operation management to a new level which meets our client's requirements.
At Cleanco, our ultimate goal is to meet and exceed our customer's expectations through service optimization and people empowerment.
---
Closets Unlimited
 
At Closets Unlimited we are all about personalized design and creating efficient spaces. Our expertise is in custom design of closets, entertainment centers, dressing rooms, designer wardrobes, children's rooms, home offices, garages, bookcases, libraries, and any other room that could use some organization. 
We make home a neat and better place to spend time in. Based in Dubai - UAE, we pride ourselves in putting together our customers' requirements, our expertise and choices of materials in order to create functional and beautiful rooms.
We appreciate the cultural diversity of our customers and are sensitive to the different needs of each community.
---
 

Food and Beverage
---
Candylicious
At Candylicious, our mission is simple: Eat Happy! Through the joy of candy we aim to make the whole world a happier place. Just about anything you are craving for can be found in the aisles of Candylicious' 10,000 square feet whimsical store. Here you will find yourself surrounded with an extensive range of candies, chocolates and snacks, some have never been seen in the country - from old fashioned candies that brings back sweet memories also loved by the children of this time to gourmet chocolates and healthy options treats.
That's not all… Enjoy scrumptious handcrafted gourmet popcorn from Garrett Popcorn Shops. Our signature blend of popcorn kernels are hot aired and then mix into a secret family recipes originating from Chicago, IL since 1949. Our popcorn is made fresh daily in small batches using copper kettles to give that lovely caramel flavor. We only use the finest ingredients available to give you the best indulgence possible!
Let us impress you further by making an array of candy delights before your very eyes. At Spun Candy we aspire to make the best tasting unique candies and lollipops using the finest natural flavors hand mixed with a stir of creativity. Get a personalized lollipop donning the name of your love one, place an order for bespoke candies for a birthday, baby and bridal shower, wedding favors, corporate events or any celebration you have.
Visit Candylicous at ExpatWoman's Festive Family Fair for your sweet tooth fix!
Candylicious –
Instagram.com/candyliciousuae
Facebook.com/candyliciousuae
Twitter.com/candyliciousuae
 www.candyliciousworld.com
---
Amorino
Created in 2002 by two childhood friends, Cristiano Sereni and Paolo Benassi, Amorino was born in the heart of Paris in Ile St. Louis. The passion of the two founders is evident in their core values: exacting standards of quality, consistency, pleasure and flavor, as well as the cosy atmosphere in the shops.
Our gelato and sorbets are churned everyday in typical Italian fashion under the very watchful eyes of our chefs. By sourcing our ingredients directly from reputable suppliers and using only the freshest free range organic eggs and the highest grade whole milk, we are able to live up to our primary objective –
to make the highest quality gelato as naturally as possible with no artificial colours or flavorings.
Famous for our rose-shaped gelato cones, Amorino has been sharing the love to the UAE fans since 2016. Come and discover the magic of our authentic Italian gelato products!
Come visit Amorino at the Festive Family Fair - they'll be selling gelato / ice cream, waffles / crepes, milkshakes, gelato macarons and chocolate biscuits.
---
African + Eastern
African + Eastern operates the largest network of retail shops spanning across the UAE & Oman. Currently, we have 25 conveniently located stores in the UAE and 5 in Oman, to serve you with best shopping experience. We have the widest range products with the best offers & value for money deals all year long.
Our stand will be spreading awareness about the importance of holding a liquor license in Dubai if you purchase and/ or consume alcohol. It will be possible to apply for a new alcohol license or to renew an expire license.
---
Oregano
The seeds of Oregano go all the way back to the mid 1900's when Siegfried, a German chef, left home in Cologne and traveled around Europe is in search of flavours.
When Siegfried reached Liguria in the North West coast of Italy, he discovered a cuisine that captured his palate and Mirella, who captured his heart and eventually became his wife. Maurizio was born soon after.  Their family run restaurant served food for the soul.
Maurizio grew up to seeing happy people all around. His parents enjoyed making and serving flavourful Ligurian dishes and   the restaurant was the talk of the town. For Maurizio this was normal everyday food! Only when he grew older and left home did he understand…what he took for "everyday food" was actually masterpieces in culinary art.
Maurizio did not turn out to be a Chef but he could explain flavours like no other.  It was a chance meeting with two brothers that the flavours Maurizio knew as a child would be replicated.
Tony had a Hotel Management Degree from Switzerland & Australia and George, a business man who had the ability to transform these gifts to a business model with passion.
The three of them connected well. Tony with his creative flair and passion towards cooking and was able to replicate
flavours from Liguria and all of them were convinced that this dining experience was to be rolled out to the world. They decided to open a small restaurant in Dubai serving Ligurian inspired cuisine.  The first Oregano restaurant ever!
With the passion becoming contagious, today Oregano boasts 8 restaurants in Dubai serving Ligurian inspired dishes prepared with flavour for all Oregano guests to experience and enjoy.
Oregano is now growing the brand internationally with the franchise model and privately owned outlets and one day will open an outlet in Liguria where the journey actually started.
Visit Oregano at the Festive Family Fair to grab your favourite slice!
---
Taqado Mexican Kitchen
Taqado loves food that is full of flavor not flavorings. We don't get involved with anything that makes us feel guilty about what we serve. Hence why every day we work to source the best produce available locally or straight from Mexico. - No Messing About!!
Everyone loves super tasty food! We use the freshest of fresh ingredients, and we Don't Just Say That! Our meats are marinated in a 24-hour process that brings out and enhances the flavor to the MAX. Guacamole is mashed every day using just perfectly ripe Unstressed Hass Avocadoes and we chop the best tomatoes into our amazing salsas.
Customizable Menu Of Course!! Our no-nonsense approach lets you choose Your Meal in 3 Easy Steps - Well it can be 5 or 6 or more as we have Amazing Sides, Desserts and Drinks Too. Whatever you choose we Make Your Food in Front of You!
---
Parkhouse
Park House is a home-grown brand, with our first café open at Kite Beach,Jumeirah. We wanted to develop a new concept that naturally conforms to the outdoor space where the café is based. We appreciate that having a meal out with the family or friends can be harmonized with not just wonderful,healthy, good food but making it a fun experience as well. Our ambition is to ensure that we keep everybody refreshed whilst they spend time in the beautiful outdoor surroundings of
Dubai.The menu includes simple, austere options that are high in quality and full of nutritional value. Yet, not taking away the memorable sweet treats that most crave when spending the whole day on the beach or park.
---
Elevation Burger
Elevation Burger was originally conceived in 2002. Our founder, Hans Hess, couldn't find the burger he'd been dreaming about since he left California in 1999. Hans wanted a burger that was healthier, that he would feel good about feeding his children and that tasted better than industrial-raised, grain-fed beef burgers. Seeing an opportunity, Hans focused his energy on creating a burger that truly stood apart from the rest in terms of taste and sustainability.
After three years of careful planning and countless hours of research and development, Hans and his wife April opened the first Elevation Burger in 2005. Driven by a passion for good food that's organic, sustainable and fresh, Elevation Burger began franchising in 2008.
---
 Entertainment
---
Fun City
Fun City is an ideal play centre for kids between 1-12 years of age. Fun City forms an integral part in the society by providing a platform to children for social interactions and active play in a safe, secure and conveniently accessed location.
Fun has many faces at Fun City. "Fun n Learn" an area for children age 0-4 provides avenues for mental and physical development of a child, whereas the softplay area called "PlayZone" provides a safe and secure place to slide, run, climb, jump around and enjoy. Birthday parties, School Trips and Mom's Coffee Mornings are the perfect get-togethers that make every moment for family and friends a whole lot more fun and memorable.  
Fun City has a simple invitation to one and all; Come, play!
---
501st Legion UAE Outpost
Come and meet The 501
st
legion, UAE Outpost! Talk to us about costumes and have your picture taken with some well- known characters!
Started in 2013, The 501st Legion, UAE Outpost has been involved in a wide range of activities within the UAE including Star Wars film premieres, Middle East Film and Comic Con (MEFCC), Dubai International Film Festival (DIFF) and various other local events. It's a great way to meet like- minded friends, with regular socials also being held.
To join, you need to own a high standard Star Wars, dark side costume. We can help you get your costume together and up to spec and have a wealth of local knowledge of where to get items from. It can seem difficult but we are here to help!
JOIN US… Together we can rule the galaxy
NB: The 501st Legion is a worldwide Star Wars costuming organization comprised of and operated by Star Wars fans. While it is not sponsored by Lucasfilm Ltd., it is Lucasfilm's preferred Imperial costuming group. Star Wars, its characters, costumes, and all associated items are the intellectual property of Lucasfilm. ©2017 & ™ Lucasfilm Ltd. All rights reserved. Used under authorization.
---
Studio 21 Events
Studio 21 is your local bouncy castle hire company, is based in Dubai, UAE and they can meet all of your party needs for toddlers, kids and teens, bringing happiness and laughter to many by supplying entertainment for parties and events since 2008.
Have fun on the bouncy castle at the Festive Family Fair or meet some of the Studio 21 mascots, Minnie, Mickey, Hello Kitty and Pikachu!
---
Mad Science
Mad Science is a leading science enrichment provider delivering unique, hands-on science experience for children that are as entertaining as they are educational. 
Check out Mad Science's performance on stage at ExpatWoman's Festive Family Fair! They will be on stage at 11:15am. 
---
Siobhan Kilalea School of Irish Dancing 
Siobhan Kilalea has been teaching children Irish dancing in Dubai for more years then she cares to remember!  It's coming close to 30 years !!
The classes began when a few members of the Irish Community asked Siobhan to teach their children a few steps to keep them in touch with their heritage.
Siobhan had danced competitively in Ireland for many years and was only too glad to oblige. All these years later some of those past pupils are now married with children of their own!!  
Classes are as popular as ever and are located at 3 separate venues throughout Dubai, The Ballet Centre Jumeirah, Impact Studios at Motor City and The Lakes Club.  Children, both boys and girls are welcome from the age of 4 years.
Come see some Irish dancing at the Festive Family Fair! Siobhan Kilalea School will be on stage at 12:20pm. 
---
DESS Choirs
There are over 130 children across choirs with a great mix of boys and girls. The choirs have been going from strength to strength over the last three years and we have performed at a wide range of events across the emirate.
DESS Choirs will be performing three sets at the Festive Family Fair. It will be an upbeat set gauranteed to get everyone in the Festive mood!
---
Bradenton Prep
At Bradenton Preparatory Academy, students embrace a traditional international Pre-KG to Grade 12 American school curriculum with U.S. Advanced Placement Programs options, leading to an accredited American high school diploma.  Our award winning music department was deeply honored when Ms. Heather Massaquoui, our Head of Fine Arts, was awarded the Most Inspiring Teacher in October from GEMS Education.  She is truly remarkable and an inspiration to both students and faculty alike. As an international education family we advocate, teach, respect, and celebrate all cultures.  Upon entering BPA you sense the culture of kindness, a key hallmark valued in our school community.  If you have any questions regarding our school or Fine Arts Program, please contact us at +971 4 8183600 or [email protected]
 
Head to the stage at 12:00pm to see Bradenton Prep's choir perform some festive songs!
 
---
- BACK TO TOP - 
---
Location
Getting to Dubai Polo & Equestrian Club is very easy via Umm Suqieum road, as it's located behind Dubai Studio City and next to Arabian Ranches. You may access the venue via Umm Suqieum towards Bab Al Shams, or through the back of Dubai Studio City.
Dubai Polo & Equestrian Club 
Al Qudra Road 
Opposite Arabian Ranches, next to Studio City 
P.O. Box 7477, Dubai 
United Arab Emirates 

Telephone: +971 4 3618111 
Fax: +971 4 3617111 
Email: [email protected] 
GPS Location: 25.052222|55.270556 
or scan this QR code to get the location
---
Frequently Asked Questions
Photography and video on the day
There will be dedicated photographers and videographers on the day taking pictures of our entire event. If you do not wish for you or your child's photo to be taken, please just let one of our team members know on the day and they'll be happy to assist!
We'll also have members of the EW team taking photos and videos for the purposes of sharing on social media, so if you do not wish to be included, please just let a member of the EW team know when you arrive. 
Will there be parking?
We strongly encourage all guests to enter via Al Qudra road. Marshals at that entrance will guide to the main gate.
We encourage you to arrive early or to take a taxi on the day to avoid any traffic and/or delays in getting in and out of the venue.
Please note that Studio City parking is paid parking, with the first two hours free. 
Is there an ATM machine onsite?
Unfortunately there is not - the nearest cash machines are in Dubai Studio City Tower or in Motor City!
Can I bring my children?
Of course you can! Absolutely, children are very welcome to this event. Plus, it'll be there first chance to tell Santa what they want for Christmas, so definitely bring them!
Can I bring my pet(s)? 
We're sorry, you can't bring your household pet to our event. If you own a guide dog who must attend with you, please email our Events Manager at [email protected] and we'll come to an arrangement for you if necessary.
Can I buy refreshments at the event? 
Yes of course, there will be refreshments and a bar available to all who attend throughout the event. 
Will there be handmade crafts or products to buy?
That's the best bit! Browse the fantastic work of the Emirate's crafters on the day... You might even pick up a fantastic new Christmas decoration for your home or the perfect gift to give this Christmas?
Will there be children's entertainment and games?
Not only will there be Santa's Grotto for all the children to meet the man himself, there will also be a bouncy castle on site, a soccer pitch to play on and your child(ren) will have the chance to witness a live polo match! 
Is there an entrance fee to attend the event?
Absolutely not! Entrance is free on the day, so there's no excuse not to bring everyone. 
**If you wish to get involved as a crafter or vendor, please ensure you arrange this in advance by emailing [email protected]**
What are the opening times?
Our fair will be open to the public from 10am to 5pm!
Is this a female only event?
Absolutely not, bring your husbands and your sons, your brothers and your father! We know they all secretly love ExpatWoman anyway...
Is it an indoor or outdoor event?
This event is completely outdoors except toilets which are located inside the Polo Club. 
What time does the polo match start? 
The polo match will run from 3:30-4:30pm.
Will there be first aid on site if needed?
Yes of course, we aim to ensure the safety of all visitors joining us on the day and first aid services will be on hand should you need them. 
---
Join In!
Keep up to date with all the recent updates and news about the event, and also anything we post actually on the day itself by following us on our social media channels! Remember to use #ExpatWoman when joining in so we can see!