In a world without oil, animals are left to roam their strange surroundings in an abandoned Dubai
Posted on
12 September 2017
|
Last updated on 12 September 2017
(Main image: Richard Allenby-Pratt)
What would the world be like if we weren't dependent on oil?
This is a question that Photographer Richard Allenby-Pratt aims to answer in his series titled 'Abandoned', which showcases wild animals lost between the landscapes of Dubai.
(Image: Richard Allenby-Pratt)
In the series, Allenby-Pratt depicts an imaginary near-future, in which the world is no longer dependent on oil. As a result, Dubai has been deserted – the 'wealthy have fled', and zoo animals are free to roam around their 'strange new surroundings', The Guardian explains.
With imagery that mirrors a scene from the 2007 film I Am Legend that involves a lioness and a deer, the series of images are somewhat eerie – and his project aims to highlight the abundance of space we leave for nature.
(Image: Richard Allenby-Pratt)
Inspired by the number of building sites in Dubai that have been abandoned since the financial crisis, each image shows a different wild animal lost between the skyscrapers and construction – with some proving difficult to spot.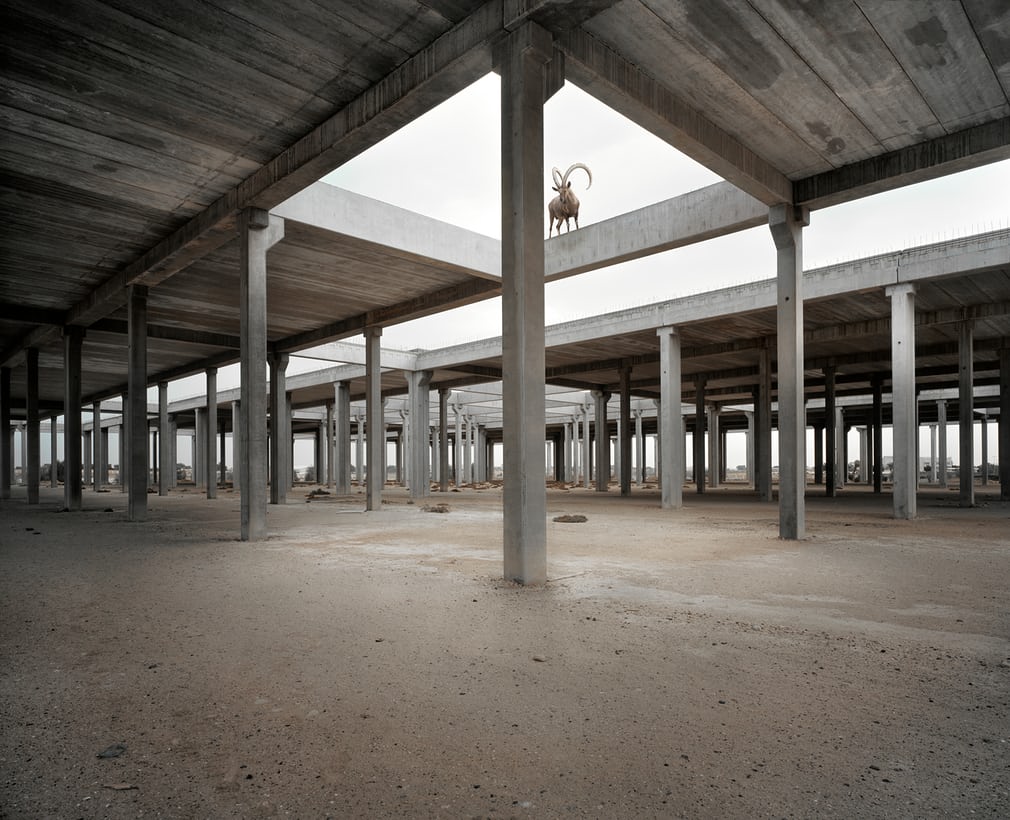 (Image: Richard Allenby-Pratt)
Residents of Dubai will no doubt be familiar with sights of Burj Khalifa's construction, as well as the half-moon building located in Business Bay.
While Allenby-Pratt worked on the project for up to two years, some of the background images were taken almost a decade earlier – hence the incomplete Burj.
(Image: Richard Allenby-Pratt)
"The giraffe image has been the most popular", says Allenby-Pratt.
He added this his main challenge was finding the right animal for each scene, and "also finding the right locations to photograph, [ones that] really captured the atmosphere and sense of abandonment" he wished to have.
(Image: Richard Allenby-Pratt)
While the images are striking, we sure do hope they won't become a reality too soon – and let's hope the new Dubai Safari won't take any of their new animals out for a walk (we're joking, of course). 
Keep scrolling for the rest of the series...
(Image: Richard Allenby-Pratt)
(Image: Richard Allenby-Pratt)
(Image: Richard Allenby-Pratt)
(Image: Richard Allenby-Pratt)