The Perfect Event for Your Teeny Tiny Runners
The Dubai Festival City Run is happening for the FIRST time ever this November - with a 1km option for kids to enjoy
Posted on
23 October 2018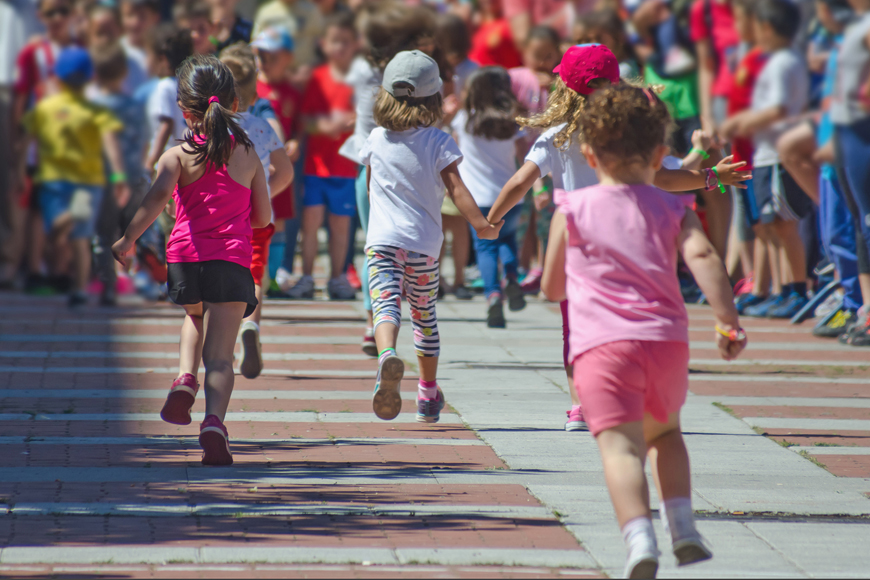 The first ever Dubai Festival City run is happening this November, and it's the perfect event to encourage your kiddies to join in.
Happening on November 9th, the Dubai Festival City Run will be bringing various categories to the city for participants to get involved with.
The run, organised by RaceME, will be hosted at Dubai Festival City, Al-Futtaim Group Real Estate's fully integrated mega project.
Depending on skill level, runners can take part in the 21km half marathon, the 10km or 5km routes and finally, kids can also participate in the 1km Festival City Run Teeny Tiny.
How to register for DFC Run 2018
Registration for your teeny tiny runners, aged 4 years to 10 years old, costs just AED 50 (+VAT) for the 1km category of the 2018 DFC Run, so they can join you as you participate in one of the other distances.
Those wishing to register can do so at www.raceme.ae/dfc and online registrations is open until November 3rd. The Dubai Festival City Run half marathon will start at 6:30am on November 9th, and the 1km for kids begins at 9.15am.
SEE ALSO: 9 reasons why working mums shouldn't feel guilty
The run is open to both seasoned marathon runners as well as aspiring amateurs and will take them through some of Dubai Festival City's most scenic routes including the Dubai Festival City Mall, Automotive Park and the Festival Bay, Marsa Plaza and Al Badia Residences.
There is also a Race Village located close to Festival Bay with a number of F&B options for spectators and run participants.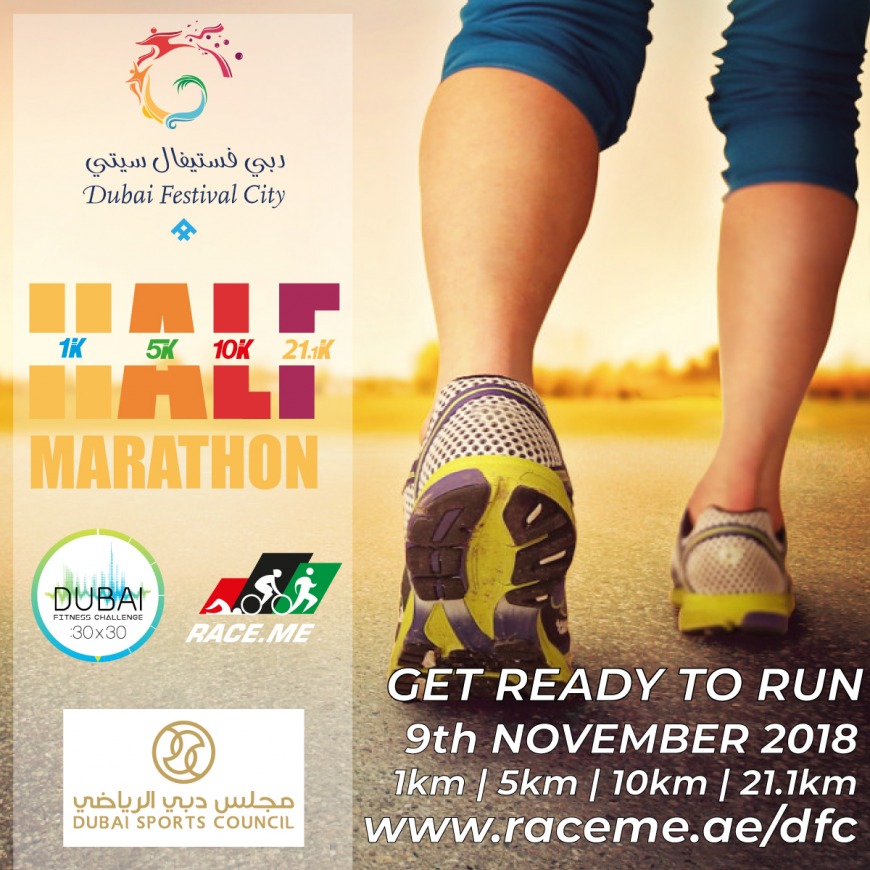 Samer Zabian, Director – Residential & Commercial Property at Al-Futtaim Group Real Estate, said, "The Dubai Festival City Run is the first step in a number of health-focused events planned within the destination. The Run is a great opportunity for participants of all levels to take part, enjoy and truly embrace the spirit of fitness and sport and promote a healthy lifestyle."
SEE ALSO: 5 fun ideas to keep your toddler entertained at home
Dubai Festival City has been actively encouraging Dubai residents and visitors to embrace healthy living with a number of events taking place within the destination including the Organic Souk which gave an opportunity for visitors to buy delicious farm-fresh goods directly from the people who grow them.
The Dubai Festival City Run is being held as part of the Dubai Fitness Challenge and with the support of Dubai Sports Council, Dubai Police, Dubai RTA and Dubai Municipality.