How to Overcome Empty Nest Syndrome
It's normal to be overwhelmed with anxiety or guilt
Posted on
14 February 2016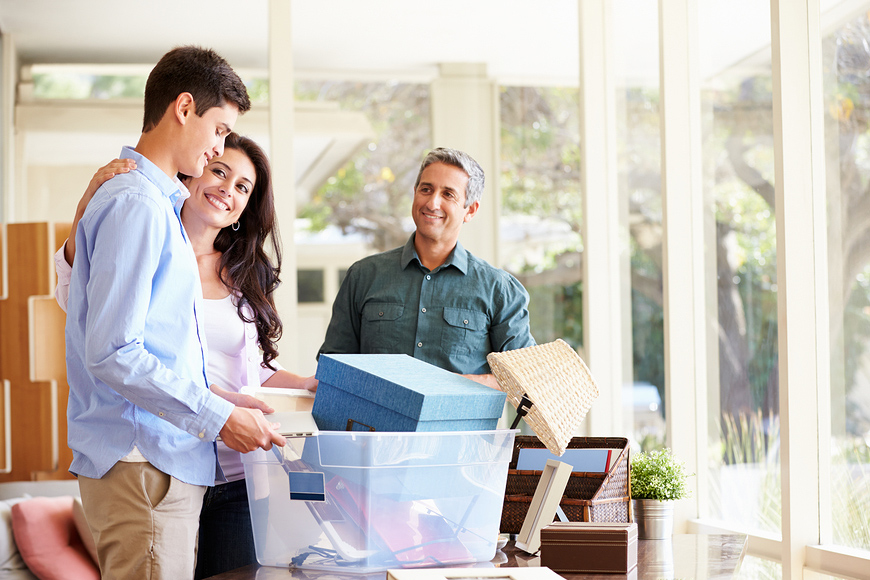 While kids begin their new journeys of adulthood, moving out of the home can often leave parents bleak with the overwhelmingly emotional stages of anxiety and guilt.
Empty-nest syndrome can creep up on you unexpectedly. While many parents try to mentally prepare for the physical separation that is to come, women often have a harder time dealing with the anxiety of children moving out of the home than men, due to their maternal instincts.
Although the feeling of loss can be overpowering, there are several ways to adapt to the situation, that in turn will help you make peace and light with the dramatic new change.
To begin, it is important to understand that the empty-nest syndrome can come as an extreme shock to many mothers, with an overpowering flood of bittersweet emotions. Other extreme cases of empty-nest syndrome can be linked to several conditions including; depression, alcoholism, identity crisis and marital problems.
So, who is most at risk for the empty-nest syndrome? According to some psychiatrists, the most at risk parents of this disorder are:
Full-time parents.
Those who are uncertain if their child is ready to leave home.
Parents who struggle with change and separation.
Parents who may be going through life changes such as retirement, menopause, aging etc.
Though the transition may be difficult, it is a change that is inevitable. It is important to note that this journey should be seen as a positive development. As your kids evolve from being dependent children to independent, strong and confident adults, you as a parent will evolve from the role of your 24-hour motherly duties, to a confidant, adviser and friend, to your now- grown up children. Although you may not be making daily decisions for your child, you will have a newly defined role as a mentor and a remarkable resource for bigger life decisions such as careers, choosing a partner etc.
You will continue to be their mother, just in a different way.The key is to see this transition as a positive journey that your children require to make in order to evolve to adulthood, and soon to the real world. Though it is easier said than done, we have good news that can help you cope with the shift. Here are some of the things that you can do to prepare yourself:
Plan ahead
Talk to your kids about the future, so that you are both on the same page when the time comes for them to leave home.
Get to know your spouse (again)
This is the opportunity for you and your spouse to finally explore the adventures that you and your partner have been longing for, whether romance or travel, the possibilities are endless. This could include a dream list of all the things that you wanted to do, but were unable to do you were raising your children. Pick up a new hobby or activity something that is mutually interesting to both of you.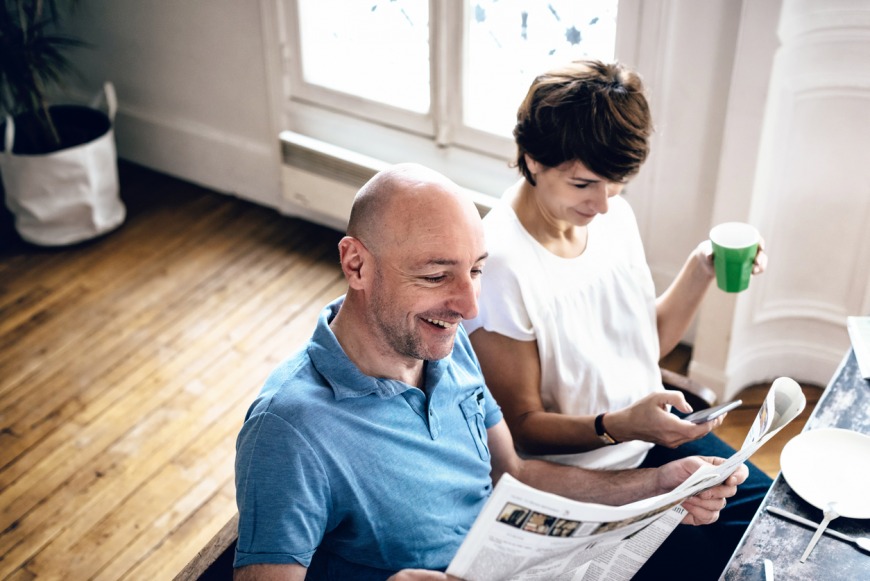 Be emotional
It is normal to be emotional during this transition. According to celebrity philanthropist Robin McGraw (some of you may recognize her as the wife of the famous Dr. Phil McGraw), keeping your emotions to yourself will do more harm than good. "Cry if you need to, but then also give yourself a pat on the back and be proud that you've gotten them to this point," says Robin.
Prepare your child
Preparing your child is one of the most important things that you can do for them, as it prepares them for the real hard world. During this time, you can help teach your child the essentials of adulthood by teaching them to cook, clean, do laundry, etc. This training will immensely help your child to adapt to the new shift confidently. After you finish the groundwork training, be proud of them and yourself for the wonderful parenting job that you have done.
Move on
You need to accept the fact that your child is moving into a new phase of their life. The difficulty of the transition can often be in the idea that your child is your companion, and they have been a large part of your mental and emotional state. Robin believes that the post-transition period is the most essential time to let your child start their own life, and allow you to reassess yours.
Enjoy life
Try to find activities that are interesting to you. Try to find your own happiness, and don't wait on others to join you. Join a book club, volunteer at a senior home or even spend some quality time with yourself at the local coffee shop. Live the joy that you would want your children to live- after all, they do look up to you.
Stay in touch
We are fortunate enough to be living in the 'new age of digital technology.' Take advantage of this opportunity to interact with your child. Consider getting a computer with a webcam, an android with a messenger app or create a social media account to connect with your child. This way, you can ease your stress by being in regular contact with your child, and being able to see their photos and activities on the days that you miss him/her.
As a parent, your job is to protect your children. Nurturing them, educating them and preparing them for life is just part of the job. The transition is hard, but your child is not moving away forever – they are moving to create their own new life, which is a result of the growth, nurture and preparation in which you as a parent have created. BRAVO!
Remember that you will still be able to see your child and connect with them both virtually and physically, this is not a goodbye so much as a see you later.