Video Gaming: 4 Tips For Parents
Watching your child spend hours on video games can be tough to understand…
Posted on
11 October 2018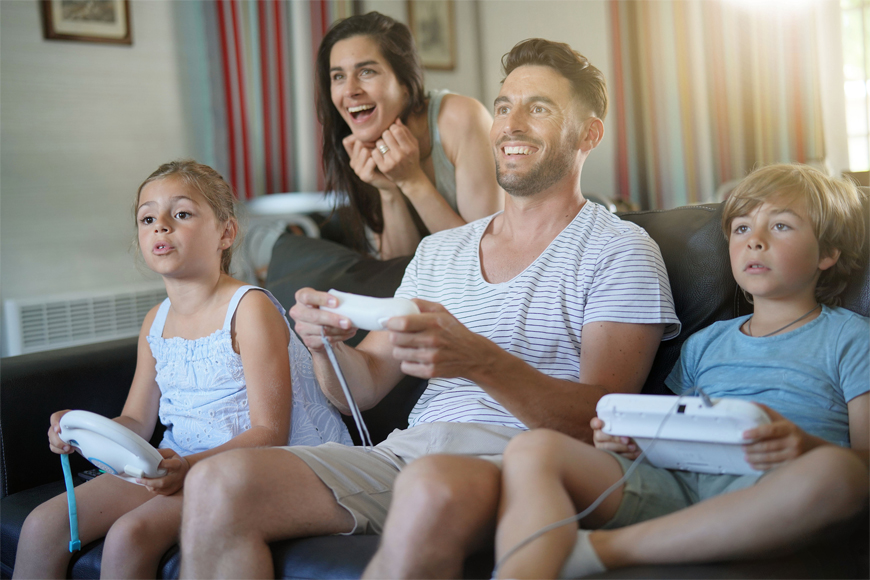 Seeking entertainment through games and online is something children nowadays will always crave.
And as a parent, the amount of time your children spend on video games can get worrying if it drags on for a while.
If your child is playing video games excessively, you've probably thought – if you should allow them, limit them or restrict them completely. And making this decision over your child's enjoyment can make you feel guilty.
But just because your child is spending more time indoors on video games than outside at a part, shouldn't worry you – the best way to go about this is to meet your child in the middle.
This will help you sustain a trusting and positive relationship with your child and limit any addictive behavior that might arise from excess video gaming.
Moderation is key in this scenario and applying these 4 tips will help your general sentiment towards video games
1. Check the game's ratings
It's one thing to spend hours playing video games, but it's another issue when the hours spent are on a violent game.
Not all games that are rated good to use by children are truly catered for children – a lot of them can be very intense, very graphic or very addicting.
So always make sure to check the rating of the game and read reviews about it to get an overall gist.
2. Be your child's gaming friend
Opt to be open about your child's gaming experience, for it is just a source of entertainment.
Having a comfortable space that your child can come and talk about his/her accomplishments in the game, or telling you about how they feel when they game, will make you understand more.
Sparking a conversation with your child will assure any doubts you may have on how it may be affecting them – it can also tell you the right time to pull the plug if it ever starts to negatively affect them.
3. Look out for online gaming chatrooms
Online games are harder to monitor than CD games…a lot of them have unrated and uncontrolled components online, including features like online chat spaces.
Online gaming chatrooms are often a good place to share and exchange gaming updates, tips and ideas.
However, some dangers might be lurking in those chatrooms and would be best to teach your child on the ways to detect them.
4. Take your child to gaming conventions
The best way to fully grasp your child's games and gaming habit is to embed yourself in the gaming world. So take your kids to game expos and exhibitions and learn about all things gaming-related.
This way, you'll be one step ahead of your kids at all times and be able to perhaps join in a game or two with your kids.
Who knows, it might even spark up a gaming interest! And you're just in luck because Dubai's largest and most exciting games convention is making its way to Abu Dhabi this month!
The Middle East Games Con is a fantastic way for you to learn everything about games, engage with other gamers and meet awesome gaming celebrities.