How to Make Sure Your Child has a Nutritionally Balanced Lunchbox
Time to ditch the same old sandwiches.
Posted on
14 January 2020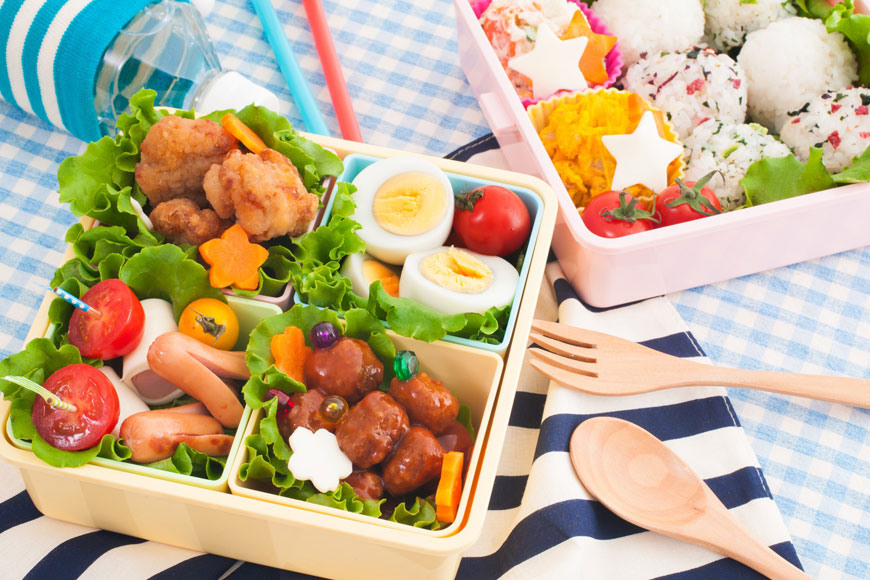 Your child's healthy outside starts from the inside
When you're in the midst of getting the kids dressed, making the whole family breakfast and attempting to get everyone out of the door on time, preparing packed lunches is just one more thing on the to-do list.
More often than not, it can be a case of throwing together the easiest option you can find in the cupboard and plumping for convenience foods like crisps and chocolate.
But providing kids with a nutritionally balanced school lunch is really important; it sets them up to concentrate, learn and be productive during the school day while giving them enough energy to be active at playtime.
5. Swap sweets for fresh fruit
Don't underestimate how much kids love a bowl of fresh strawberries. Instead of packing them up with jelly sweets, give them a sweet fix with a few different washed types of fruit in a container. You could even sprinkle on a bit of cinnamon for extra flavour.
Finally, it's a good idea to get your kids involved in preparing and choosing what goes in their lunchbox. If they've helped put together the finished result, they might be more likely to eat it at lunchtime.