With the weather forecast predicting snow in parts of the UAE, we've come up with 13 possible disasters if it did snow in Dubai
Posted on
2 February 2017
|
Last updated on 14 January 2020
While it may be a rare occasion and one that's hardly believable, it can and does snow in the UAE, and there has been snowfall in the past.
In fact, just last year we saw Dubai struck by a hailstorm and heavy rain, as our neighbouring Emirate of Ras Al Khaimah was buried in snow for two days. While it is indeed common for the Northern Emirates to experience weather that's a lot colder than what we're used to, it's extremely rare to find our coastal city of Dubai covered in the cold stuff. 
This weekend it's expected that Jebel Jais will be subject to a light coat of snow, as the rest of the UAE will see a drop in temperatures. 
But imagine if it did snow in Dubai? We all know how the Emirate reacts to a spot of rain, so we're sure if it snowed here there'd be a whole other range of hazards to have to deal with...
1. Sheikh Zayed Road would turn into an ice-rink
And a potentially very dangerous road to drive on
2. Everyone would bust out their Karama winter specials
Watch out for those Burberry scarves! 
3. Those unfortunate souls who haven't prepared would be frozen
We were promised we'd never have to buy a coat in Dubai
4. The malls would be more crowded 
Nightmare.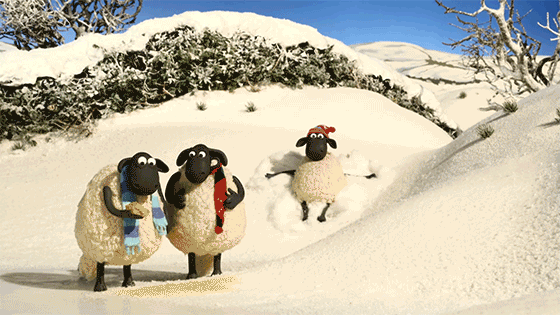 5. Snow-mixed-with-sand angels would be a thing
Nobody wants all of those elements stuck in their clothes.
6. You would actually find an empty sunbed next to your pool
But only the bravest of us would actually dive in.
7. Shisha coals would be our only form of heat source
Because none of us have heaters in our homes.
8. People would mix bobble hats with sunglasses
Bad style choices.
9. (Frowned upon) Owners of illegal animals would swap their ligers for polar bears
They might be cuddly, but they are fierce 
10. Could you imagine the amount of icicles hanging off skyscrapers?
Fatal. 
11. It would turn into a game of chicken with lorries on Sheikh Mohammed Bin Zayed Road (not that it already isn't)
It would literally be like this road in Canada. 
12. Don't even think about trying to get to Sharjah 
It would be like this.
13. The shattaf would spray FREEZING cold water
Surprise!