With all the extravagance the city has to offer, there are still some areas where you can visit and explore the roots of Dubai.
Posted on
30 June 2014
|
Last updated on 14 January 2020
If you take a stroll down the backstreets of Old Dubai, where poky walls and forgotten bars exist, you'll feel a world away from the glamour and extravagance of the 'New' Dubai.
Dubai may be a young, fast-developing place in comparison to the long upstanding cities of New York, London and Paris. But like all cities, a divide somewhat exists: 'Old' Dubai, and 'New' Dubai. And yet it's baffling for most visitors to Dubai to refer to places such as Deira and Bur Dubai, home to buildings only a few decades old, as 'Old'. 
 
Bur Dubai
Considerably livelier than neighbouring Deira, Bur Dubai is filled with a mix of historic buildings, restaurants, shops and large commercial real estate projects. Shopping malls can be found all over Bur Dubai and all sell the latest fashion goods and the most luxurious consumer products.
This area of the city is home to the financial centre of Dubai, and all local Dubai authorities all have their offices based in this side of the Creek. For instance, the Dubai World Trade Centre is one of the world's busiest meeting and convention centres. You'll be able to find almost daily some type of International meeting, congress or convention being held here.
 
Heritage and Diving Villages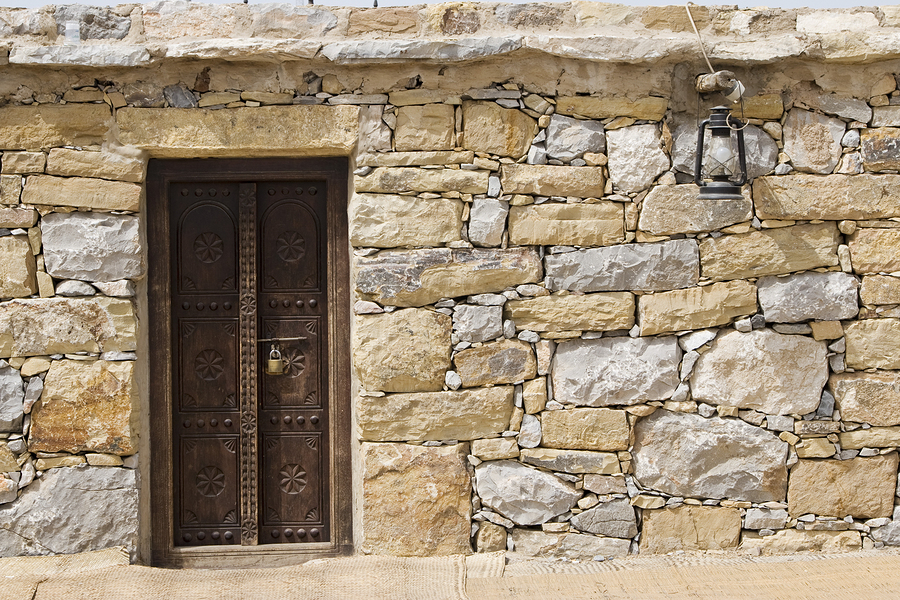 To begin exploring Bur Dubai, you should start in the area known as Al Shindagha, which is located at the mouth of Dubai creek. The heritage and diving villages are located in this part of Bur Dubai and are a living testimony of the government's respect of Dubai's past. Visitors have the chance to also visit the nearby Sheikh Saeed Al Maktoum's house, plus the Dubai museum is not far, and is well worth a trip to.
 
The Grand Mosque
Located between the textile souk and the Dubai museum, the Grand Mosque in Bur Dubai holds up to 1,200 worshippers and is the hub of Dubai's religious and cultural life. Whilst non-Muslims are not allowed full access, they are welcome to enter the minaret from where photography is permitted. The minaret itself is 70 metres high, and is the tallest in Dubai.
---
You might also be interested in...
---
 Dubai Creek
Areas that fall into the category of 'Old' Dubai primarily fall around the Dubai Creek. The creek itself became a natural harbour, and flourished as a centre for fishing, pearling and sea trade. By the 20th century, Dubai was a successful port, and steadily laid foundations for a visionary city to be built.
Nowadays, the creek cuts through the heart of the city and stretches from the trading port on the Gulf to Ras al Khor bird sanctuary on the desert edge of Dubai.
You can have a ride on the old-fashioned boats known as dhows, which criss-cross the water from Bur Dubai to Deira. You can catch a taxi dhow to get from A to B, or sign up to a romantic sunset dhow cruise travelling further upstream.
The Middle Eastern cruise reveals the glittering high-rise buildings lining the Creek, as you pass under several bridges to reach the Creekside gardens. Or you can wander along the paved promenade lining the water on the Bur Dubai side of the Creek.
There are restaurants aplenty lining the Creekside too, offering skyline views day and night. Whilst the Creek may have once been in the centre of the city, residential areas around here prove quite popular with expats, and thus places can be a little pricey!
 
Dhow Wharfage
This area of the Creek offers sightseeing in a very different kind, with a sense of adventure. Steeped in history and stretching gloriously along the Creek bank north of Maktoum Bridge are countless creaking wooden dhows, moored to load and unload their diverse cargoes from all over the region.
There is ordered chaos, bursting with colour, activity and character. The Dhow Wharfage area is home to a way of life that has survived since Dubai's earliest days.
It's definitely worth a visit on foot, as the easy ebb and flow of activity here is born of age-old custom. There are plenty of photo opportunities too.
 
Deira
Deira is often considered as the less developed and commercialised area than neighbouring Bur Dubai. But whilst the hive of activity may exist in Bur Dubai and along Sheikh Zayed Road today, business activity flows through Deira in a somewhat entirely different way. Some of the oldest trading areas are located here, all in the shape of souks.
Compared to the more modern Bur Dubai, Deira consists of meandering and narrow streets, which are lined with many small merchants. But for those who enjoy shopping at large modern shopping malls then don't panic! Deira is home to Deira City Centre, and many merchants have packed up and moved from Bur Dubai, back to Deira, due to the considerably less rental prices.
Besides the souks, you should take the time to visit the market located directly adjacent to Deira Abra station. It is the oldest market in the city, and sells a variety of items – especially household goods.
 
Souks
The Deira gold souk is a prime example of trading activities, and has been the Valhalla of gold markets for millions of women. The collection of gold offered here must certainly be one of the finest and extensive collections of gold being sold anywhere in the world. You will find yourself drifting in awe, street after street, as you pass the many gold shops.
The best bit about shopping here? The gold prices are among the lowest in the world due to low gold prices, as well as no sales tax. Plus you can have custom made items done, and the merchants generally work fast and offer a high quality of work.
Gold is sold by weight here, which means you can purchase gold at this Deira market for incredibly cheap prices. The final price is determined by your negotiation skills!
Don't forget to visit the nearby spice souk. Many tourists visiting here thoroughly enjoy visiting the spice souk in Deira, as it's a true pleasure walking around this particular one. Your senses will be doing overtime as you pass the many different types of spices sold. The intensive aroma of the variety of spices, which includes yellow saffron, cinnamon and aniseed, entices many visitors into purchasing some for themselves.
You can also purchase herbs and perfumed oils which local healers and pharmacists use to make their own special and traditional medicine.
---
SEE ALSO:
Dubai's best kept secrets! 
---
Al Karama
This spiritual residential district of Dubai is close to Dubai Creek and is part of the older bustling area of the city. Packed with low-rise buildings, it is known in Dubai as the centre for cheap furniture and the covert sale of counterfeit branded goods such as handbags and watches. And whilst it's famous for its bargain shopping, it has a huge choice of good and affordable restaurants offering cuisines from Indian and Chinese, to food from Singapore and Pakistan.
There are also a number of coffee shops, shisha cafes, confectionaries, bakeries and popular tea stalls dotted around every nook of Karama. There's also the Karama Fruit and Vegetable market for fresh produce.
Like the souks, when shopping, don't forget to bargain here!