If you're moving to Dubai, you'll quickly realise that life here has its drawbacks. Here's a relatable outlook on #DubaiProblems!
Posted on
30 March 2017
|
Last updated on 3 April 2017
Many of us are quite lucky to be able to live in Dubai. There's no doubt that life here comes with many perks, but things aren't always what they seem from the outside. There are countless options of things to do and enjoy, it's not always sunshine and rainbows.
While there are certainly many here living a perfect luxurious life, many of us have to deal with some daily drawbacks and quirks, which you'll likely only come to realise after moving here.
So we've put together some funny #DubaiProblems we're sure you'll relate to if you live here!

1. The moment when you receive the salary SMS
You know you'll recognise that collective sigh of relief in the office.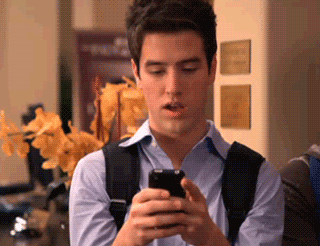 2. Having to explain why you are broke
People back home just cannot comprehend that we're not rich.
 
3. The struggle between enjoying all the food and staying fit
The pledge you made to use the gym in your building every day quickly gets replace by a few pounds.
4. Praying the taxi driver has change when you don't
We've all been scolded at some point after handing the taxi driver a 100 dirham note.
5. Trying to order your groceries but the person doesn't understand you
You never really know what you'll end up with. Surprise groceries!
 
6. Trying to avoid Salik as much as you can
Faster route or less money… The tough decisions of life.
7. Leaving your car in Tecom for five minutes and coming back to a window covered with cards
It never ceases to amaze us how that's a thing here.
8. When you have to pay the real estate agent Dhs4,000 for putting an ad on Dubizzle
And not even a decent ad but one with photos that look like they've been taken by a three year old.
9. Having to brave the mall crowds when it's sale season
Desperate times. Love fades away but things... things are forever.
10. When you hear rich people's problems and wonder how nice it must be
You had to let your pool cleaner go? Shame...