6 Ways to Connect as a Family
Are you a parent struggling to find time to bond with your children? Here's some ideas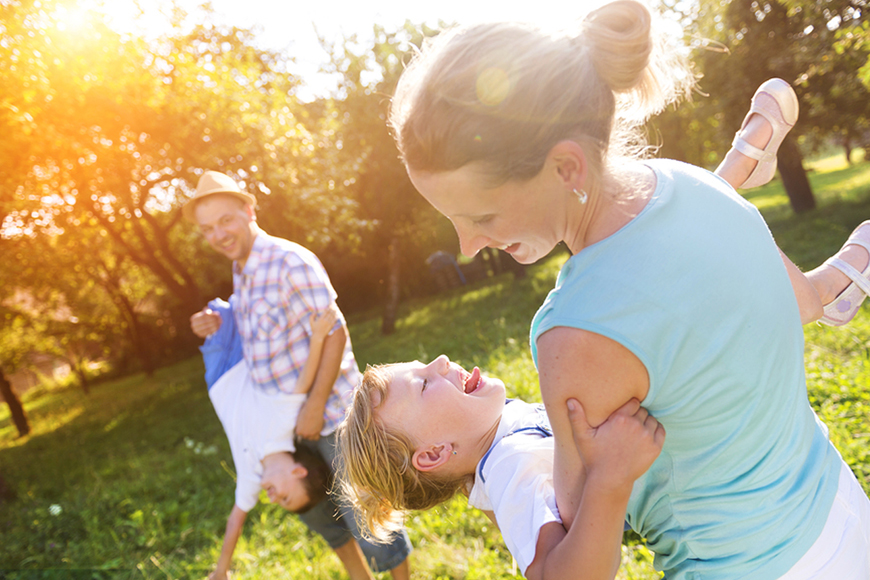 Relationships really don't have to be complicated, and yet we all seem to make them so. All your children want to know is that you love them, and you as a parent probably just want to know that they love you back. 
There's no better and easier way for both sides to show this love, gratitude and support than with some good old-fashioned, family time. 

Sooner or later, you'll be seeing the ordinary as extraordinary, we're sure. Embrace your family, make the most of the few minutes you have to relax and bond together. It's not about embarking on big holidays together, spending a tonne of money or throwing extravagent parties for them.
Don't panic, though! It doesn't have to be difficult. Really. There are small acts of familial bonding that you can do together to help you on the right path to becoming a more connected family. 

1. Reading with them 
Grab your child's favourite book, sit beside them on their bed and enjoy a few chapters together. You'll love to share the stories and words that you enjoyed as a child with them. 
2. Have a snuggle
There's nothing better than snuggling up with your children and family on the couch, with a great family movie on the TV and food in your hand. It doesn't cost a lot, but if you make it a weekly ritual, you'll incorporate quality family time into the routine that everyone enjoys. 
Instead of watching TV, you could climb into their bed before they sleep and discuss what their favourite parts of their day was, as well as your own. You don't have to go into all of the adult-details, but showing them that you can open up and talk with them helps to build a bond and trust between you. Enjoy the snuggle!
3. Enjoy a meal together on a regular basis
When it comes to family meals, food isn't the main point. Yes, healthy food and providing good nutrition to your family is important, but the ritual of the family dinner has so much more emphasis on the connection with your family. 
4. Head out for a walk
Why not head to the park for a walk together? Weather-permitting, of course. Or simply take a stroll around your garden, or street as you hunt for new and changing things. Spot a butterfly! Or grab a ball and enjoy a kick-about, or play a game of basketball together. 
5. Play a board game together
You'll be surprised at just how much the conversation flows over a classic board game when you play as a family. Choose favourites like Scrabble or Monopoly and play together! If you haven't got a board game to hand, teach your kids some great card games that you can enjoy. It keeps your minds stimulated, your fun levels topped up and allows you to converse together over your day.
6. Take a dinner drive
Why not try this for a change? Pack your dinner into foil containers, jump in the car and drive around until you find a spot you like. IT could be at the beach, lake or playground. If the weather is nice, open up your boot and sit on some cushions together to eat, chat and enjoy time together.