Why Time is THE Most Important Thing in Any Family
A lot of parents nowadays are time-poor, and it's making families miserable
Posted on
13 January 2019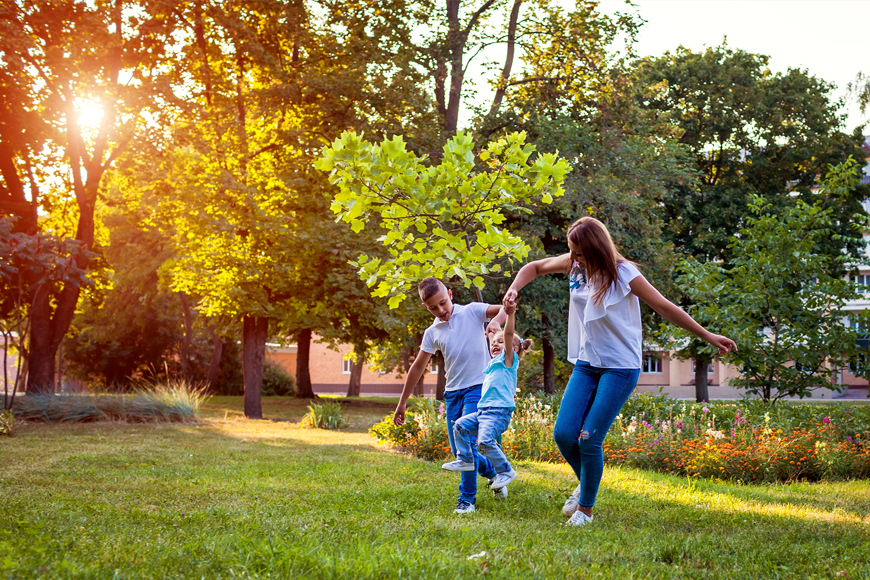 As a busy parent in Dubai, it's so easy to let life get in the way of having fun with your kids.
Between school drop-offs, part or full time work, gym time, grocery shopping, cooking, cleaning, homework, life admin, laundry… When exactly do you fit in the quality time?
On average, over half of parents spend less than one hour of quality time with their children each day, and apparently – the majority of these parents are aware they're not around their children enough during the average working week.
SEE ALSO: WIN lessons to learn something new thanks to this UAE online grocery shopping app
But when you simply can't slash your hours at the office, and weekends have to be spent catching up with chores and being a taxi driver for the clubs and parties your kids want to attend, how do you fit it all in?
As writer William Penn once declared, "time is what we want most, but what we use worst."
The first step you need to take is to understand that you can't always be in control of the time.
It's useful to have a structure and efficiency, which is why apps like Soopa exist to help take the pressure off life's mundane tasks – like grocery shopping - to allow us to free up some time that can be better spent elsewhere.
By simply switching to online grocery shopping with Soopa, you can save at least 3 hours of your week that could be used instead to enjoy quality time with your family.
Here's some tips on how to make sure your life contains more fun, love and quality family time than ever before…
1. Be present
At the end of the day, it doesn't matter how much time we have with our children if that time is spent being pre-occupied, fretting or not really being "there".
And kids do notice when you are fully with them, and engaged in the time that you share, wholly together. This is quality time. And it's little bit like gold dust – children thrive off it.
In a busy schedule where you may not have endless hours to spend with your kids, don't worry. It's the quality and not the quantity of time that makes a difference.
Let go of guilt, stop worrying about small things, and let your children teach you what it is to be fully present, fully alive, and freely living life.
2. Stop trying to make everything perfect
Not every single item of clothing has to be ironed, and not everything in the house needs to be squeaky clean. Stop spending time trying to make everything look perfect, and use that time to have fun with your children.
At the end of the day – no one will judge you for having a messy house, it's all part and parcel of having an energetic and happy family living in it.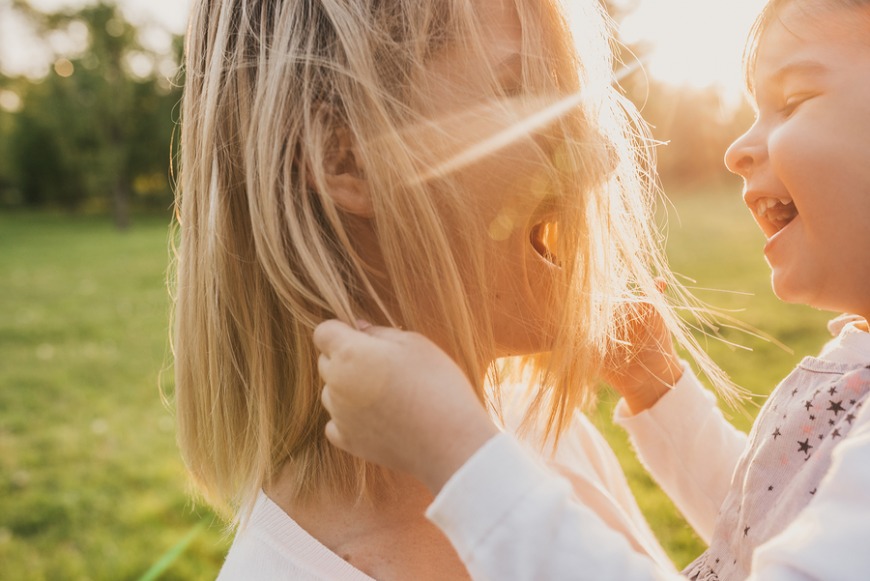 3. Think about what you're doing and why
As parents, we should determine whether the decisions we make as parents are for reasons of love or fear.
For example – if you're obsessive over the chores, it's most likely out of fear of judgement from friends or family. Or you may be spending too long at work because you fear colleagues will think you're slacking.
SEE ALSO: How online grocery shopping can save you huge amounts of time
A love decision on the other hand may be leaving work early, or not doing the hoovering and spending that time having fun with our children instead.
4. Use tiny snippets of time to talk
As we've shared, you don't have to spend long hours with your kids to show them you care. Make the most of your free slots that you do have available and ask them about their day at school, offer to help with homework, or even read a short story while you're waiting for your dinner to cook.
It's not about setting aside long hours, it's about making the most of the time you've got.
5. Prioritise the best stuff
Gather the family and rank activities that you all like to do on a scale of one to 10, and prioritise the right things. If your child has a 10 out of 10 activity to do together, then make time for it – even if it's only the one thing you do with them that week.
6. Make time in the morning
Mornings can be perfect for spending quality time with the kids. Make sure you've prepared everything the night before and wake your children up 15 minutes early, so you can spend that time doing something fun.
Read a book, have a tickle fight, or just have a singalong to your favourite song. You may think that 15 minutes is not enough. But to your children, it's some extra time with you.

7. And make time for yourself
Don't forget to make time for yourself in your busy schedule - because mamas, we know how tiring it can be juggling everything. By allowing yourself time for a mani-pedi, or book club, or heading to a music lesson, you help yourself to relax. Doing things to help you relax, including hobbies and interests, can really help to take the pressure off. And after all, your kiddies can tell when you're stressed. And who wants to hang out with mom when she's super stressed?
So if they have football practice or a music recital, treat yourself to a spot of pampering. Even better - swap your weekly grocery shop for online grocery shopping from the comfort of your mani-pedi chair at the salon, thanks to Soopa! In fact, you can WIN a treat for yourself right now by telling us how you would spend your extra time saved by using the Soopa app.
8. Show them you care even when you're not there
And finally, children love surprises – so if you don't have any moments to spare, you can still show that you love them.
Write them a note and leave it on the fridge, or slide it into their lunchboxes. Get as creative as you like – and we're sure your children will appreciate the effort you've put into making them feel loved.