Game fishing is now becoming very popular as anglers try their hand at bagging the big one.
Posted on
18 July 2013
|
Last updated on 14 June 2017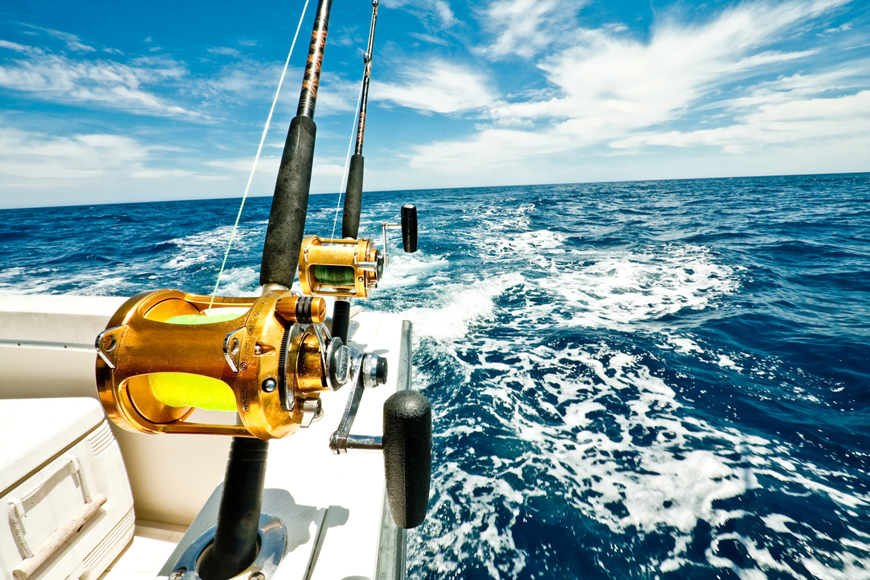 Game fish are fish pursued for sport by recreational anglers. They can be freshwater or marine fish. Game fish can be eaten after being caught, though increasingly anglers practice catch and release to improve fish populations. Some game fish are also targeted commercially, particularly salmon. 
Game fishing is now becoming very popular as would be anglers try their hand at bagging the big one. Species such as marlin and tuna are highly sought.
The sport is affordable and Omani waters are abundant in the bait fish that attracts larger predators. The coasts off Sur and Masirah are especially suited for this unique sport. The waters in the sultanate remain largly untouched hence there are many fish that one can catch. While fishermen can choose to take their catch home it is environmentally friendlier to practice the catch and release method that many game fishermen are practicing nowadays. The Omani government has environmental laws in place so always be sure that what you catch is legal to avoid trouble with the law.
Omani waters are quite special as the shores are met by the Indian Ocean bringing an array of sea life to Oman's glittering shores. This makes Oman the destination for game fishing as fishermen can catch massive fish weighing upwards of 60 kilograms. Enthusiasts travel from the world over to experience in the glory of reeling in the biggest catch. Therefore if you are a keen fisherman and living in Oman take this chance to explore this sport as much as you can while living here.
The archipelago of islands "The Hallaiyats" are located 50 kilometers of the shore of Oman and offer one of the last untouched fisheries in the world and are home to the only un-migratory humpback whales. This is definitely a sight to behold. Other marine life includes schools of dolphins, the odd whale, turtles galore, manta rays and many many game fish. Remember to keep the game fishing to the appropriate fish. 
There are many different companies that specialize in game fishing in Oman and can easily be found online. They offer all the eqipment that is necessary and have different sized boats depending on the needs of the client. These companies will also provide catering for the day of fishing and will ensure that the clients have a good time all round.
Remember to always fish responsibly.
---